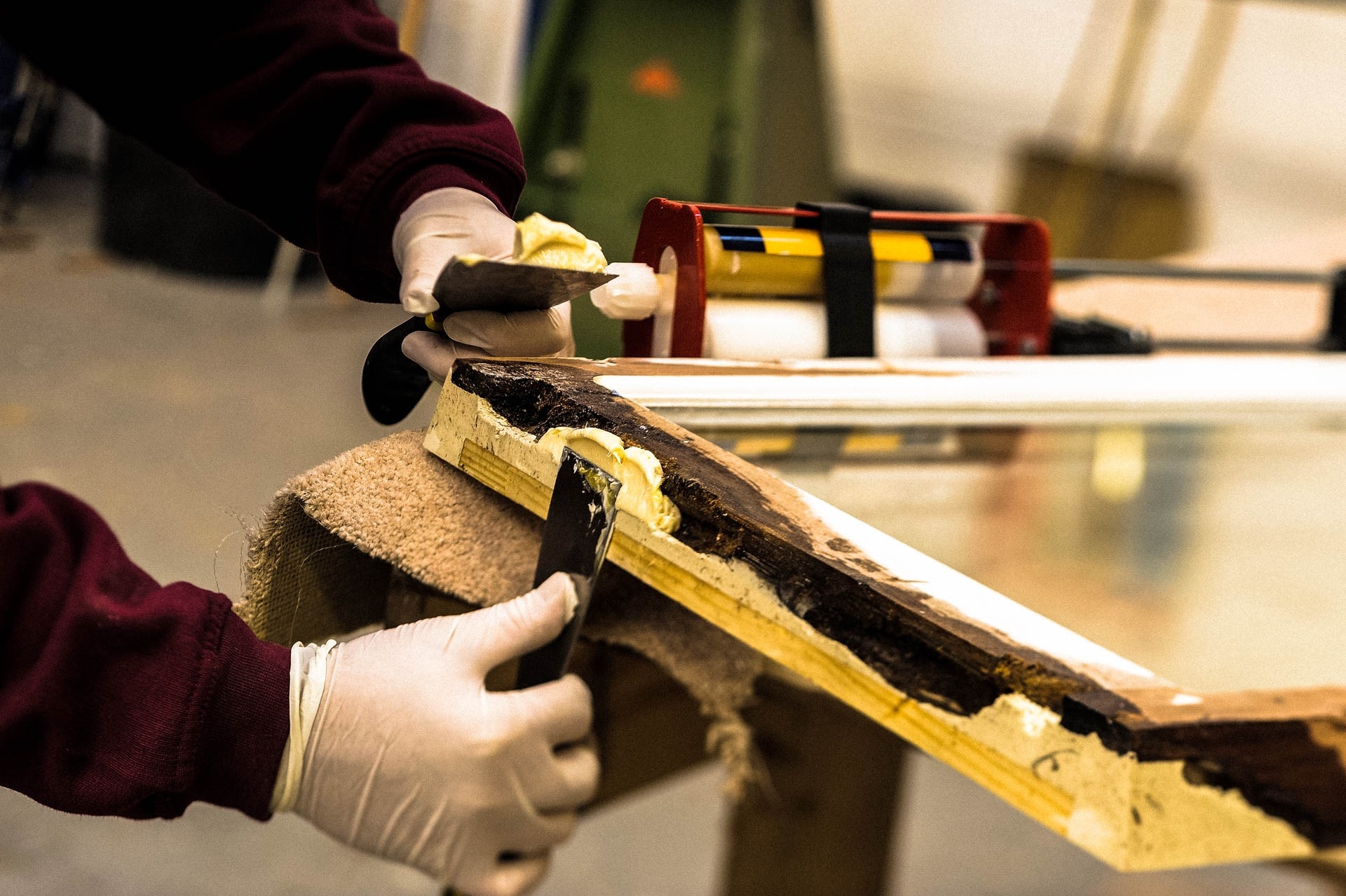 This article was published on November 16, 2017
We have recently completed a very rewarding project working on the restoration of Greatham Community Centre in Hartlepool. The original building was founded in 1834, re-built in 1878 when it became a school and enlarged in 1928. It then went on to become a Community Centre in 1971 where it has turned into an established and well loved building within the area.
We manufactured and installed twelve Factory Decorated 90mm and five 68mm Flush Casement Windows featuring Georgian Bars to replicate the original design. However, to meet today's high standards the windows were manufactured with toughened safety glass feature High Security Multi-point Locking Systems and Connisseur Lever Handles.
We also restored a Gothic Arched Window which included the installation of a new fixed secondary glazed unit to aid the retention of heat within the old building. This window is the last surviving window from the original building dating back to its conception in 1834.
The project to restore this beloved building took off in 2015 when they were awarded a £47,000 grant from Veolia Environmental Trust which they put towards fixing the leaky roof and central heating system. The people behind Greatham Community Centre have also been working hard holding events and fundraisers to raise money for more improvements and, after winning a new grant worth £38,000 from Impetus Environmental Trust, approached us regarding replacing and refurbishing the windows in the building as they were in a bad state of dis-repair. The original Casement windows were installed during the enlargement of the school in 1928 and this is the first time they have been replaced since.
Brain Walker, treasurer of Greatham Community Association, thanked us on behalf of everyone effected by the restoration saying 'We still keep looking at the new windows hardly able to believe that we have finally been able to renew them. They look great and everyone is getting used to the novelty of being able to open them after years of living with windows swollen or painted shut. Your workers did a fabulously efficient job with the new installations and the one restoration, truly impressed with ERW all round.'
The effort that this community has put in to maintain this beautiful, old, Georgian School has been amazing and with a long way still to go people continue flocking in to help. As a company ERW are proud to be a part of the group of people responsible for bringing Greatham Community Centre back to life.
Project makes the press. Read the Hartlepool Mail news article on the project here.