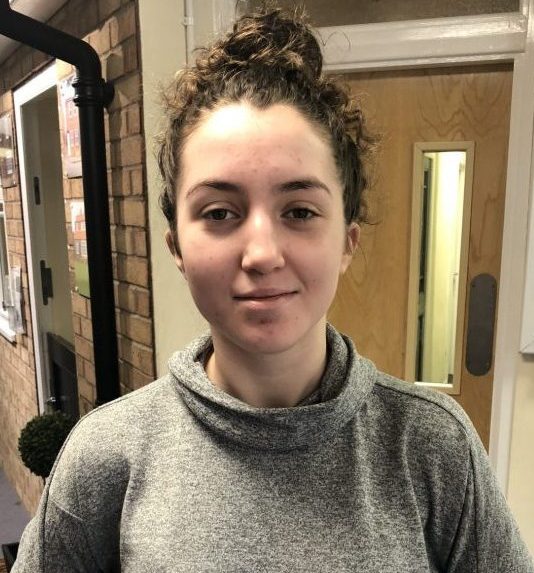 This article was published on March 7, 2018
To celebrate National Apprenticeship Week, we spoke to Sophie Pallister, one of our talented apprentices to see why she chose the world of work over full time education. Here's what Sophie had to say.
Why did you choose an apprenticeship over full time education?
I did enjoy school and being with my friends, but I was never comfortable in the classroom environment. I have always been dedicated to push myself and Iearn more as well as meeting new people.
Enrolling in an apprenticeship is something I do not regret! It has motivated me in many ways including working with others, dealing with members of the public and people over the telephone.
What does a typical day look like for you at ERW?
I learn new things everyday.
Answering the phone

Emails (sending and receiving)

Meeting new customers

Creating contacts

Filing

Purchase invoice matching

Stock stationery checks
What do you enjoy most about your apprenticeship?
There isn't anything in specific that I enjoy the most in the apprenticeship. I enjoy doing everything on a day to day basis.
I would never complain nor would I need to as I really enjoy it and feel comfortable working at ERW.
What do you hope to achieve once you have completed your apprenticeship?
By the time I have completed my apprenticeship I hope have done this to the best of my ability and to of completed my Level 2 Business Administration course at Stockton Riverside College. I have already learnt a lot of new things since starting in January, so I hope to of achieved much more and be able to do more in the work area and not just office administration tasks.
What advice would you give the other school leavers who might be thinking about an apprenticeship?
Everyone is different, but starting an apprenticeship opens so many more paths and opportunities for the future, and can help you stand out more from an employers point of view when they are looking for the right candidate. An apprenticeship matures you mentally and prepares you for future work. Also, you are not always working independently, you work together. Everyone is always pushing you and helping you to achieve your very best. Even better as you are able to earn money whilst you learn, progress and work.