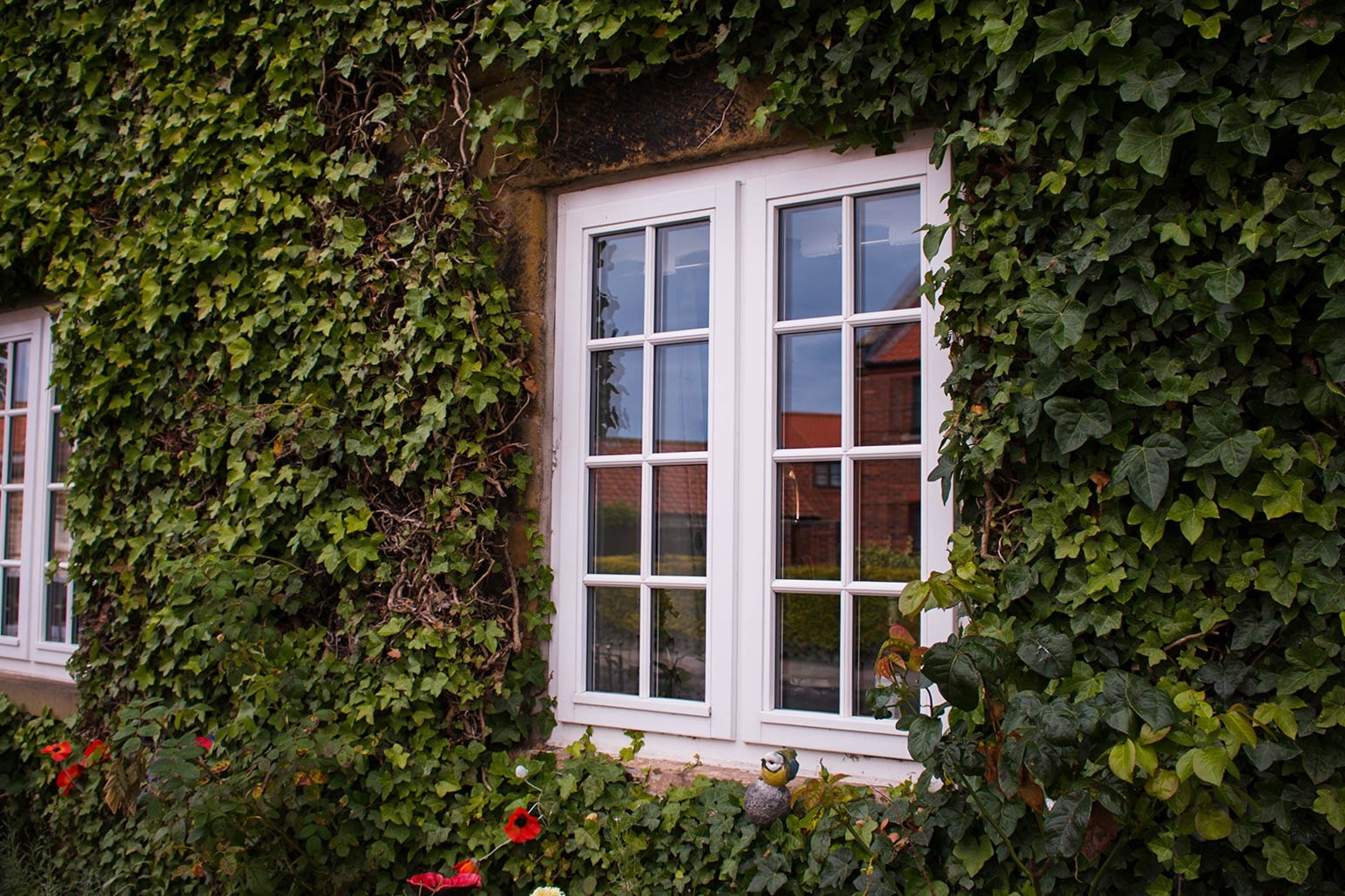 This article was published on April 18, 2018
The use of uPVC has seen a surge in recent years, thanks to being heavily marketed as a cheaper, more convenient method of manufacturing for windows and doors – but as we all know, cheaper isn't always best! Here at ERW, we believe that everyone deserves to make an informed decision when it comes to investing in their home, which is why we have put together some information to give you an honest view on the pros and cons of both wooden and uPVC windows and doors.
Aesthetic:
uPVC windows and doors are generally mass produced, which means that the likelihood of being able to cater them to your own style of home is minimum. Timber windows and doors, on the other hand, have long been acknowledged as the most aesthetically pleasing option, especially for period homes. Wooden windows and doors are manufactured bespoke, which means that you can design your own windows and doors to suit your property, or they can be made to replicate the original design in your property. With a range of high quality finishes available in a broad spectrum of styles, colours, finished and hardware, timber windows and doors are made to your own specification to suit you and your home. Timber is usually the material of choice when it comes to heritage and period properties, as it has an air of elegance that cannot be replicated in uPVC. Timber can also be dual coloured, meaning that you can have one colour facing outwards and another facing the inside of your property, which is a popular choice among many ERW customers.
Efficiency
If you're looking to improve the thermal efficiency of your home, then you'll want to ensure that your windows and entrance doors are in good shape. Naturally, double glazing is much more efficient than single panel glazing, however you should also consider the materials which comprise the frame, as well as the glass which goes into the window. Wood is naturally very good at insulating heat, regardless of the glass inside it, which makes it an excellent choice for homeowners looking to save money during the winter.
Maintenance:
Factory finished timber lasts a lot longer than uPVC – all that is required to keep it looking fresh is a wipe down and re-touch whenever you think that it is necessary. A full repaint is recommended every 8 – 10 years to keep the colour nice and vivid (you can also change the colour of the paint if you wish, to match the inside decor whenever you like!) Although uPVC doesn't require much maintenance in terms of painting, this means that it gradually loses its pristine white finish and can become discoloured. Another thing to note as well, is that timber is much easier to repair than uPVC, meaning that it will cost you less money and time to maintain.
Warranties:
Although uPVC demands relatively little care and attention, the long term benefits of wooden windows and doors are incomparable when compared to plastic. Timber has a warranty that lasts for 30 years whereas uPVC only lasts for 10 years, and you may also find that you need to replace your uPVC windows and doors much sooner than timber, adding additional costs.
Environment:
Correctly farmed timber is endorsed by Greenpeace and WWF as the greenest choice for windows and doors, not just during the manufacturing process, but it is a natural insulator meaning that it will save you energy and therefore money too. It is proven that timber is the cleaner choice of material, as uPVC emits carbon dioxide into the atmosphere and leaves 200,000 tonnes of waste a year. Timber is a fully recyclable material and is better for our atmosphere. uPVC on the other hand contains six of the 15 most hazardous chemicals listed by European standards.
Size:
Timber is a stronger material than uPVC, which means that it can take more weight and have larger openings – perfect for bigger windows. It also gives it much more flexibility when it comes to design.
Cost:
Of course, all of the benefits of timber do come at a price, and although uPVC is the cheaper option to purchase initially when it comes to windows and doors, in the long term you will find yourself spending more on uPVC. Wooden windows tend to be more expensive than uPVC, and demand more frequent maintenance, but if they're cared for correctly the long term value outweighs uPVC. Timber windows and doors also repay the initial investment by boosting the value of any property they're installed into, as well as lasting up to five times longer, so in the long run, investing in timber will save you money.
Although the type of window you choose will largely be dependant on your home and its surroundings, overall, the benefits of timber windows and doors greatly outweigh uPVC in many ways, with much more appealing aesthetics, better thermal efficiency, a longer product life and more environmentally friendly than its plastic counterpart. For more information on the products and services ERW offers, view our windows product range here, or get in touch with our dedicated team today on 01642 456167