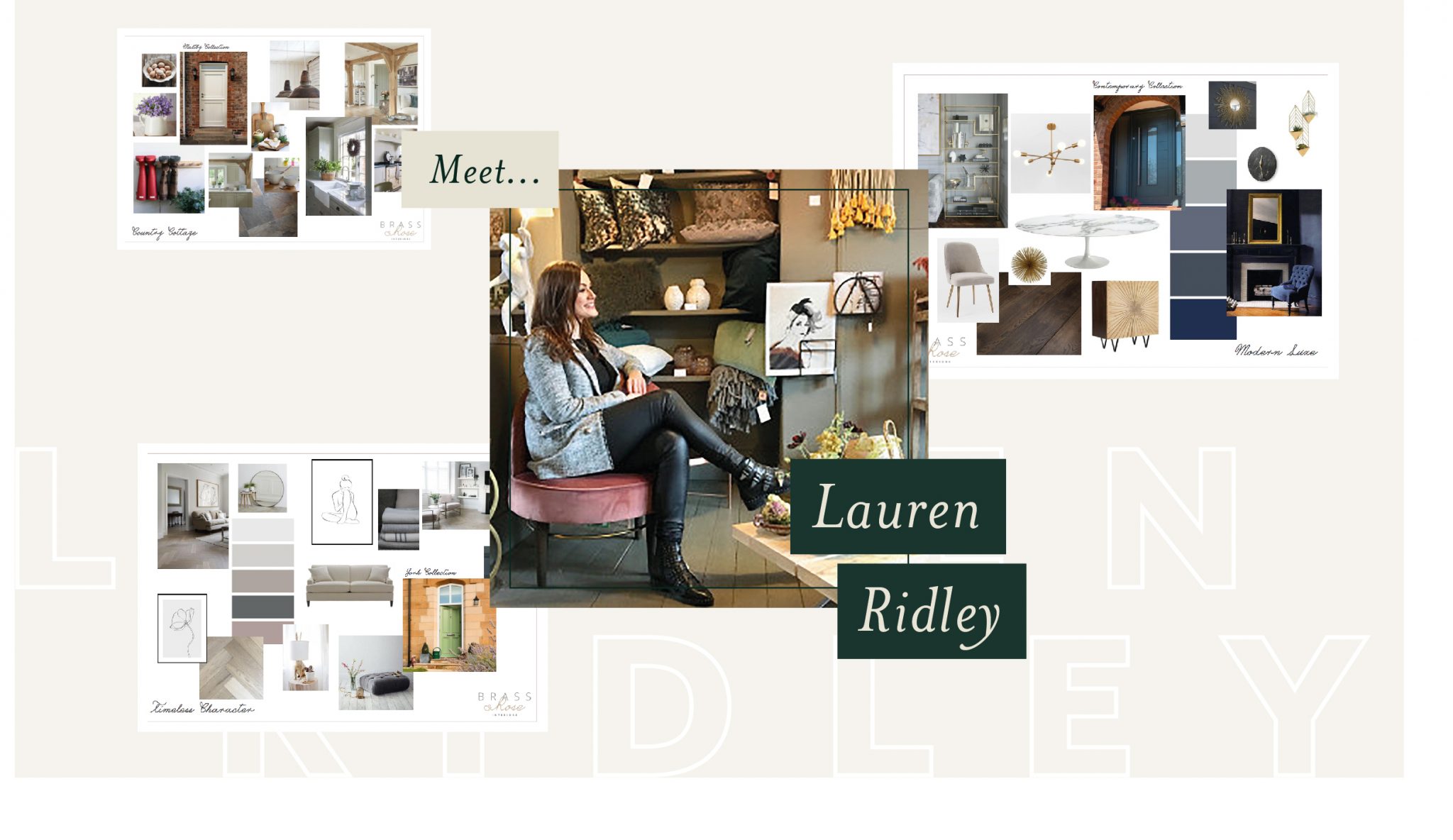 This article was published on October 15, 2018
Lauren Ridley, creative director of Brass & Rose Interiors shares her thoughts on creating a beautiful home.
Creating a beautiful home is no easy task, it is one that requires style, a keen eye for detail and in some cases a huge amount of guts and patience. Our clients come to us for a wide range of reasons, some know exactly what they want but desire that designer finish, through to those that feel overwhelmed by the process and would like us to guide them through the design journey and choices available. No matter what service our clients require, we always take the time to consider all aspects of the project and deliver to the highest quality.
We are firm believers that good design doesn't start in a room but at the first glance of a home, creating a first impression that makes you pause for a second and then fill with excitement to step inside and explore. I am sure many of us would love to live in that one beautiful house in the street that everyone aspires to own or take a nosey inside, so no matter what your style, create your story from the doorstep.
We wanted to show you exactly how to achieve this, hopefully giving you a little inspiration for your next project.
Country Cottage
When we think of country cottage, we immediately think of cosy textiles, rural settings and a roaring fire. If this is your go to style, why not consider a stable style door to give that true original country feature. Not only a practical solution especially for those with mucky pups but it's a certain way to add character and charisma to your home.
Modern Luxe
The trend of clean lines and luxurious finishes are certainly here to stay! The interior world is adorned with metallics, plush fabrics and jewel colours creating a whole new take on the modern home. When creating your style, think streamline shapes, striking colours and simple details. The beauty of this aesthetic is how a dark palette is lifted by gold metallic finishes and statement artwork. ERW's contemporary range with its expanse of glazing and minimal design work perfectly to create a stylish, modern entrance.
Timeless Character
A home filled with original features and character is one of our favourite projects to work on (although we try not to be bias). For us, timeless character exudes elegance with understated details and simple touches. It is that Victorian property lovingly cared for and brought into the modern era with neutral colours, stripped back textures and timeless pieces. We always find that working on such projects gives us the chance to have a little fun with quirky small items, whether it be a brass bee door knocker or statement chair. Complimenting this style perfectly is the York door, a collection that is totally effortless in its style.
To discuss your next interior, kitchen or bathroom project with our experienced team, please contact Brass & Rose Interiors on design@brassandroseinteriors.co.uk or visit our website, www.brassandroseinteriors.co.uk.
Inspire your next project and follow us on Instagram @brassandroseinteriors