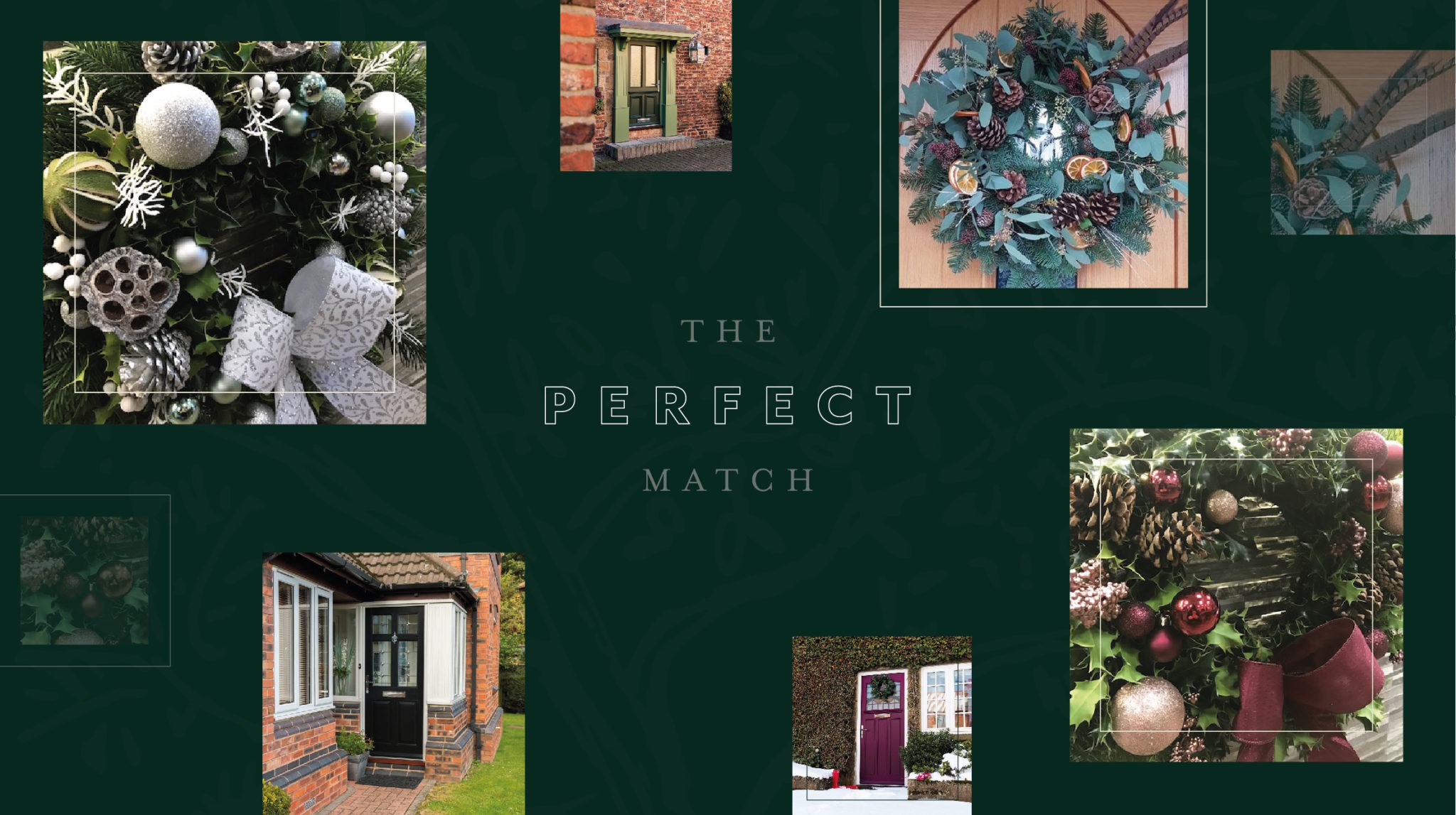 This article was published on December 12, 2018
It's time to start preparing for Christmas, so we have enlisted our friends at Sweet William Floral Design to help us find the perfect wreath for your door.
A beautifully designed wreath can inject personality and colour in to your home and create a wonderful way to greet someone. Whether you're looking for something modern or rustic, indulgent or simple, there is a wreath design to suit any door. With the help of sisters Katherine and Natalie of Sweet William in Eaglescliffe, we have some ideas for the perfect Christmas wreath to match different styles of doors.
A festive wreath would look really nice for a more traditional home, our Heritage door has the ideal characteristics. The addition of baubles on this particular wreath adds a contrasting smooth texture to the rustic foliage and natural acorns.
Wild seasonal foliage, dried fruits and natural acorns provide this wreath with a natural look. The combination of seasonal elements with the addition of pheasant feathers adds a softer texture and creates an eye-catching focal point. An alternative to pheasant feathers could include peacock feathers, for those wishing to add a more whimsical look to their wreath. While this has a more rustic look, the switch to wild looking seasonal foliage and pheasant feathers create a less of a traditional feel, meaning it would complement a variety of doors such as the York and Linthorpe doors.
Although this wreath may not appear traditional, many of its contents are, but the choice of colour provide a much more modern feel. It portrays the frosty winter weather associated with the Christmas period. A wreath such as this would be well suited to an Oxford or even contemporary door, especially if the doors finishing touches are also silver.
Top Tip – Don't just take into consideration the style and colour of your door, it's also crucial to give some thought to the the size of the space you are working with. Wreaths look their best when they are framed by the area around them as this helps them to look symmetrical.
If you would like to talk to Sweet William Floral Designs and Gifts about your Christmas wreath, please contact them on 01642 787989 or email info@swfloral.co.uk. For floral inspiration follow them on Instagram @sweetwilliamfloraldesign