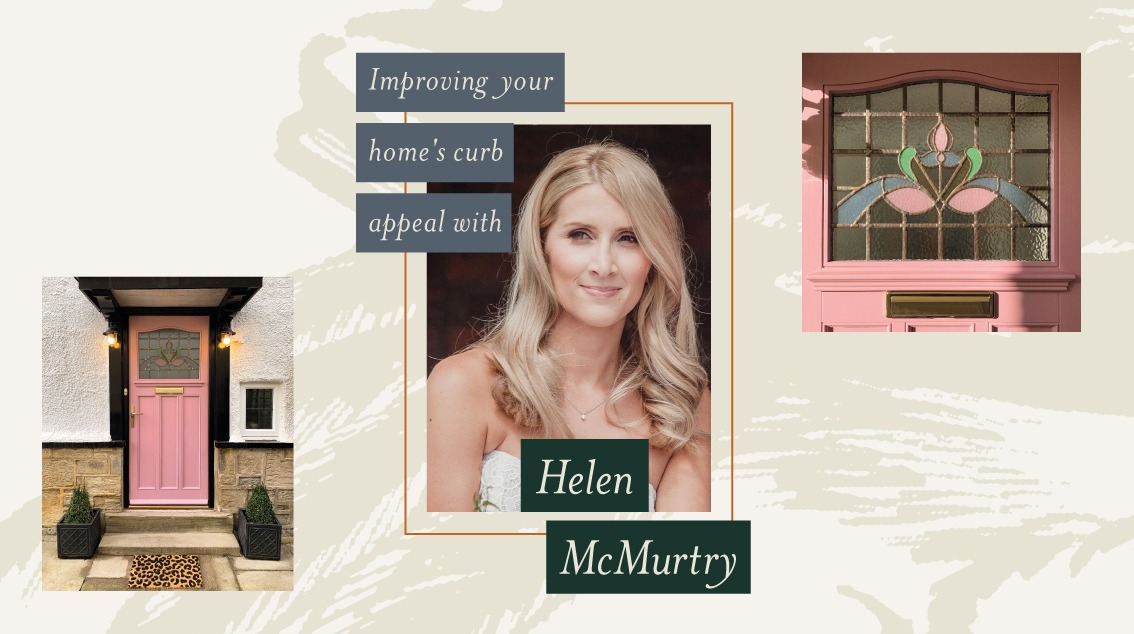 This article was published on January 18, 2019
It's easy for us to tell you the benefits of choosing ERW for your new timber windows and doors, but we thought we'd let someone else do the talking – who better than a recent customer. Meet Helen McMurtry, an accountant by trade who is currently on maternity leave following the birth of her daughter, Delilah. Helen resides at their 4 bedroom 1920's detached house in North Leeds with her husband and daughter. Here's what Helen had to say about her recent ERW purchase.

What first prompted you to purchase a new door?

It was always on my 'to do' list since we moved into our house 2 years ago. The house still had the original door which being almost 100 years old was draughty and I was worried it wasn't particularly secure.

What factors did you take in to consideration when looking for a supplier?

Good quality, excellent craftsmanship, a smooth process from start to finish. I wanted a company that would make a bespoke door for our home.

What made you choose ERW?

I just happened to see an advert in 'Living North Yorkshire' magazine and just straight away I thought the company would be able to provide me with what I needed. I then went on the website to have a look at styles and colours and it was clear that they were very experienced in making doors for older houses which gave me confidence that they would be right to make our door. It had taken me 2 years to get round to replacing the door because in all that time I had just not come across a company which I felt was right. As soon as I rang them up, they were so helpful and they sent someone out within a couple of days to take a look and measure up for a quote.

How did you decide which style of door to choose?

I wanted to stick as closely as possible to the original 1920s door and the 'Heritage' style door was a really good match, in keeping with the house.

What colour and finishes did you opt for?

I opted to have the door painted in 'Strawberry Fudge', a soft dusty pink. I chose all the glass colours for the stained glass panel myself as I was given the option to do this. I didn't feel like the standard colours would have complimented the house or the door colour I wanted so I changed them all from bolder colours, to soft pastel hues.
Did you make any additional purchases to compliment the front entrance to your property? E.g. planters/doormats?

I bought a new doormat and some planters to go either side of the door. I also bought a shiny new brass doorbell (to match the new brass hardware) which the door fitters kindly fitted for me as part of the process.

How did you find the overall service from ERW?

Excellent service from start to finish. The whole process only took a few weeks, I couldn't believe how quickly the door was made and fitted.

Any tips for anyone else looking to invest in new windows/doors?

Go with a company who understands what you want and who you have total faith in. If you're spending a significant amount of money it pays to work with people you trust to do the job to the highest standard.

For more information about our timber windows and doors, simply download a copy of our brochure here or get in touch with the team today on 01642 456167.