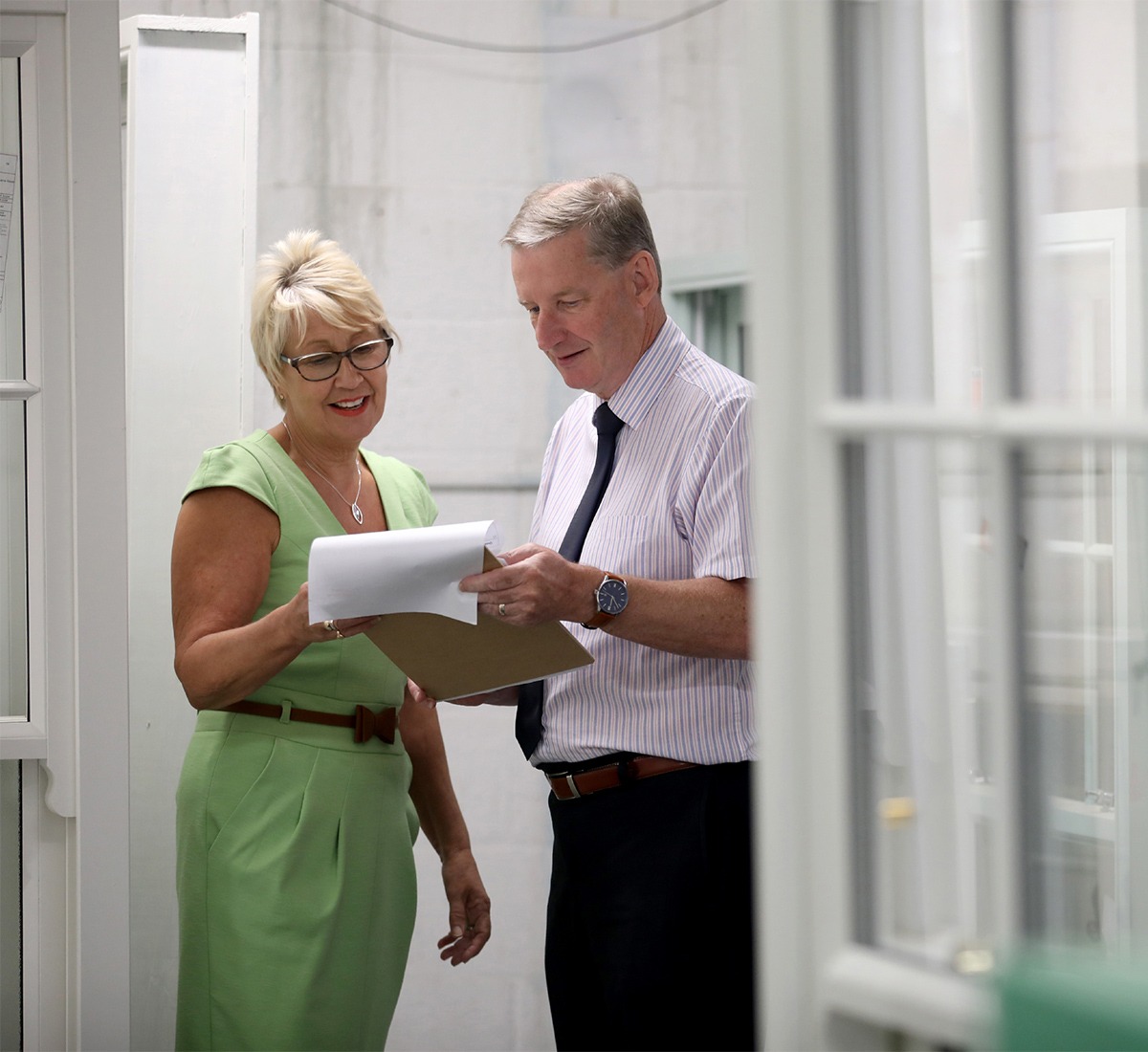 This article was published on September 12, 2019
A local family-run company that has supplied the North of England with timber windows and doors since 1979 is celebrating its 40th birthday.
ERW have been based in the town for four decades. Since 1990, the company has been owned and run by Lawrence Wall and his wife Julie.
Lawrence is part of the fabric of ERW having originally worked as Sales Manager before purchasing the company when the previous owners were looking to sell, placing Lawrence's job and those of his colleagues under threat.
This year – the company's milestone 40th in business – is also Lawrence's last. He'll step down, handing over the reins to his children.
Originally based at Bolckow Road Industrial Estate in Grangetown, the company opened its first showroom on Eston High Street in 1986, before moving to Renovation House in 1988 – the Skippers Lane premises which remains the company's home today.
During that time, headcount has grown from seven to 33 and many staff have grown with the company. This includes Lawrence's and Julie's children Phillip, Helen and Stuart who, along with fellow senior leaders Kirsty Semark and Phil Tye, will take over the running of the business, when their father steps down later this year.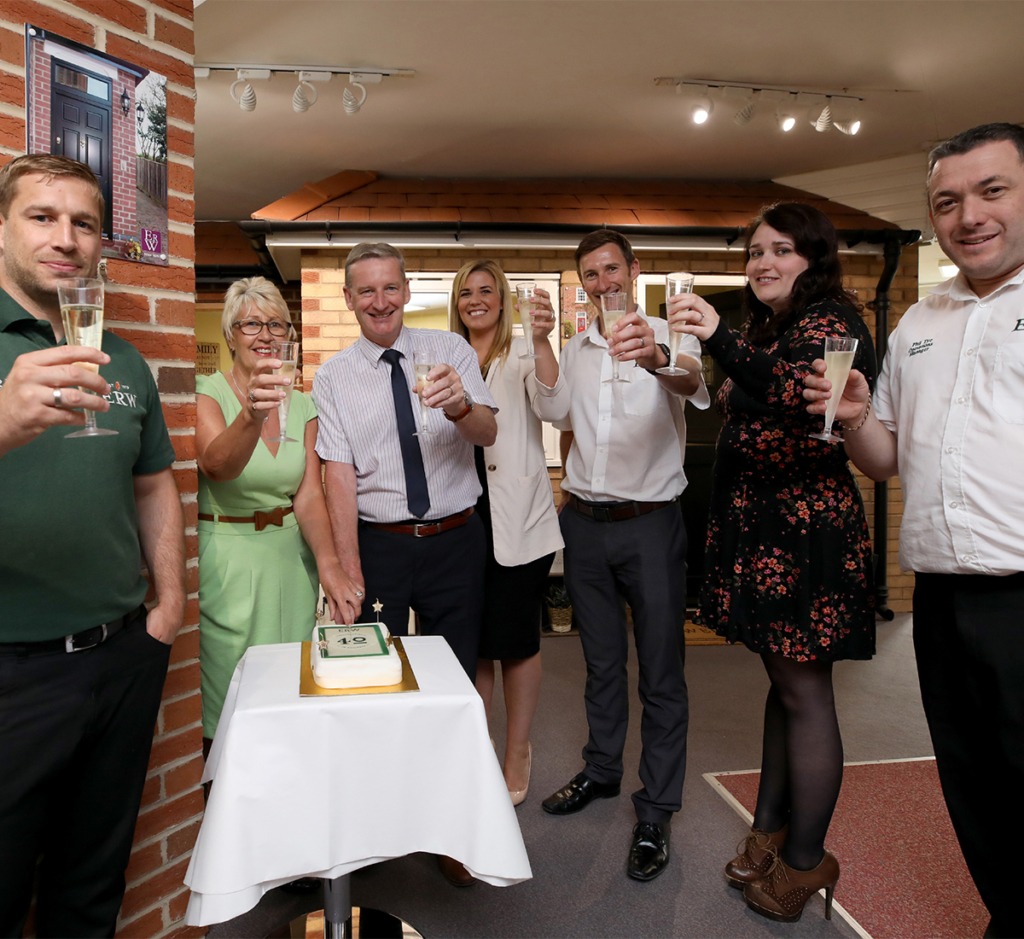 Lawrence said: "We're proud to have reached the 40-year milestone and to have done it as a family.
"We've been employing local people and nurturing new apprentices since 1979 and have staff that have been with us for over two decades.
"I put that down to being a family run business and having a tightly knit, loyal team that understand the ethos of hard work, dedication and professionalism.
"Looking back, I think that's my biggest achievement. And I know that when I move away, the company will carry on those family values," he added.
ERW is regarded as one of the north's leading providers of bespoke timber windows and doors having worked on many local prestige buildings including Hartlepool former Post Office, Stewarts Park, Rockliffe Hall, Norton Hall and Wilton Castle as well as many other historic buildings throughout the North East.
Last year, the team worked on the restoration of Auckland Castle, one of the most historically important buildings in the region.
This helped make 2018 ERW's most successful year to date, with a turnover of over £2 million – 37 per cent up on the previous year. Increased demand for their products has also seen the company employ two new members of staff, with plans to recruit two more by the end of 2019.
Commercial Manager Phillip Wall says the company's growth is down to the team's drive to get better.
"The biggest change in the business over the years is the quality of our products and services," he said.
"The company is where it is today because we never rest on our laurels. We continually invest in research and development so that we're ahead of the curve in manufacturing and maintain relationships with the best local suppliers so that our customers receive market-leading products."
ERW has always believed strongly in investing locally. It's long list of suppliers includes Middlesbrough-based ATF Supplies, York glass supplier Twinseal and Ernest Bennetts of Darlington.
"Teesside has some of the best hardware, timber and machine suppliers in the UK so we've never had a need to look elsewhere," said Phillip. "It also means we're putting money back into the local economy. It's important that businesses support each other in that way, especially in a challenging economic climate."
Reaching 40 years in business is a huge achievement and the company hopes to continue its success with the new generation of Walls at the helm.
"We'd like to thank all of our customers and staff and suppliers, both past and present," said Lawrence.
"ERW would never have reached this birthday without the loyalty of our customers, the quality of our suppliers or the dedication of the workforce.
"With all the work the senior leadership team are doing to build on the last 40 years and push the company forward, I step aside knowing the future's looking bright."