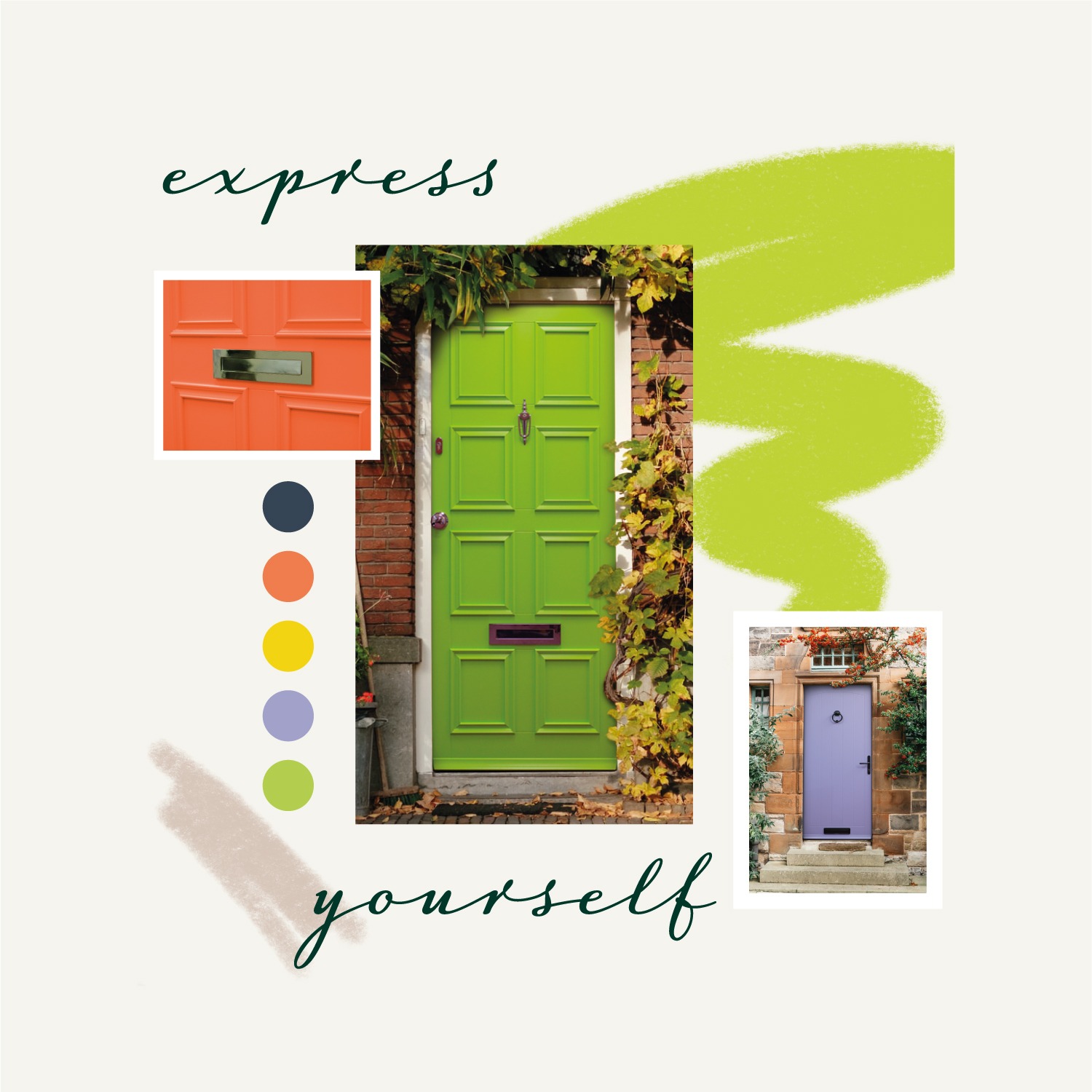 This article was published on November 18, 2019
When you own your home, you want to put your stamp on it. You want to style it in a way that shows off your personality.

On the inside, that's easy. Rooms are a blank canvas that you can decorate and furnish however you like.

On the outside, it's more difficult. Most houses (particularly on housing estates) look the same, meaning (short of doing something drastic like painting your entire property) it's hard to stand out.

But it's not impossible.

In fact, something as simple as changing the colour of your door can make all the difference.

Because the entrance door is the centrepiece of the front of your property and the focus of attention for anyone approaching your home, going for something that isn't the 'norm' (i.e. brown, black, white or maybe the odd red or bottle green door you see) can transform the look of your home and add real kerb appeal.

But what colour should you go for?

If you're opting for a wooden front door from our Prestige Collection, you can go for any colour you like. We've made each of our doors available in 150 colours.

For inspiration, though, here are some of our favourites.
1. Sunrise Yellow
If you want to make a statement, there's no better colour than yellow. It's bold, creative and keeps those summer vibes alive all year round. There's a positivity and air of optimism to yellow that puts people in a happy mood as they approach your front door. It gives the impression that the person on the other side is cheerful and upbeat (possibly even a morning person).

Sunrise Yellow goes perfectly with a neutral colour scheme and is a good fit for any kind of property.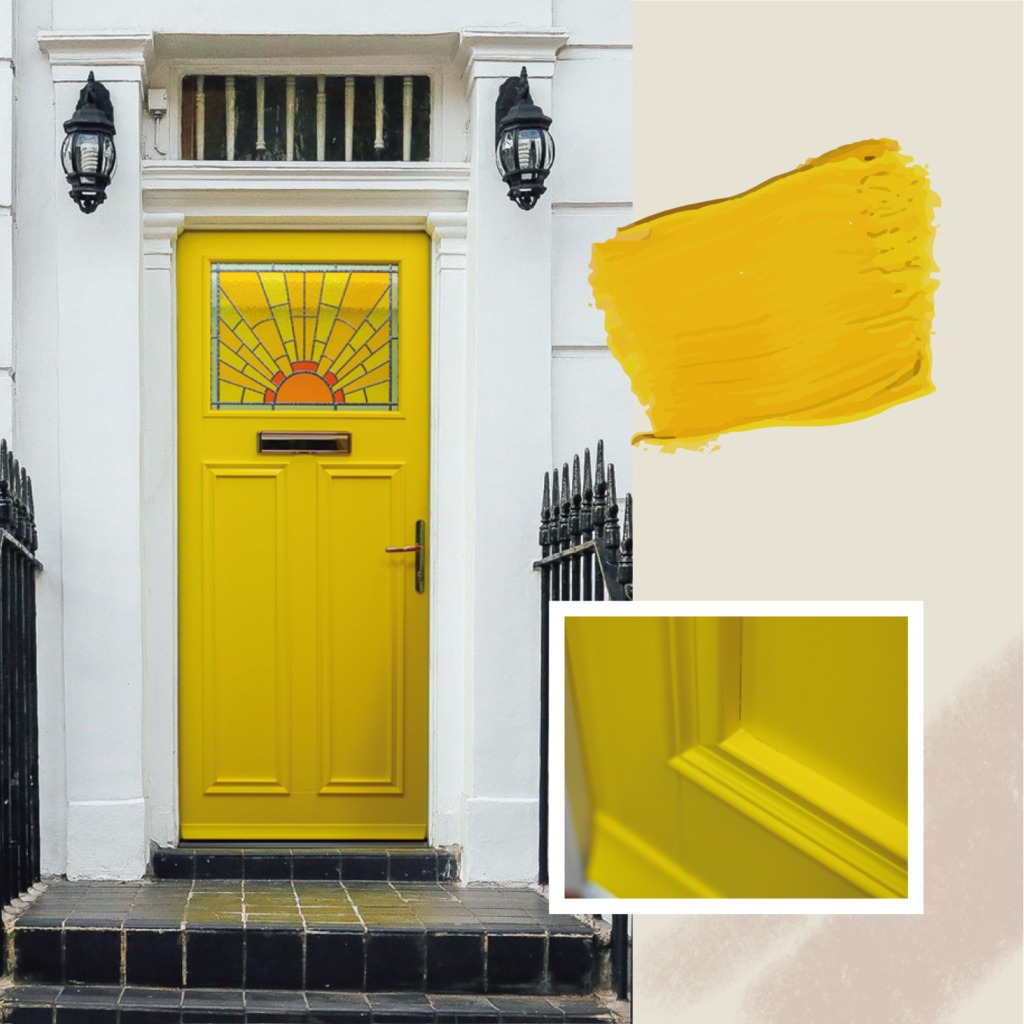 2. Raspberry Fool
When was the last time you saw a raspberry pink front door? You'd remember if you did, right? Because pink is one of those colours that sticks in the mind.

Raspberry Fool is an inviting colour that signifies someone who's cheerful, generous, passionate and romantic. It is also a colour that's easy to pair and works as well with pale white exteriors as it does with dark brick.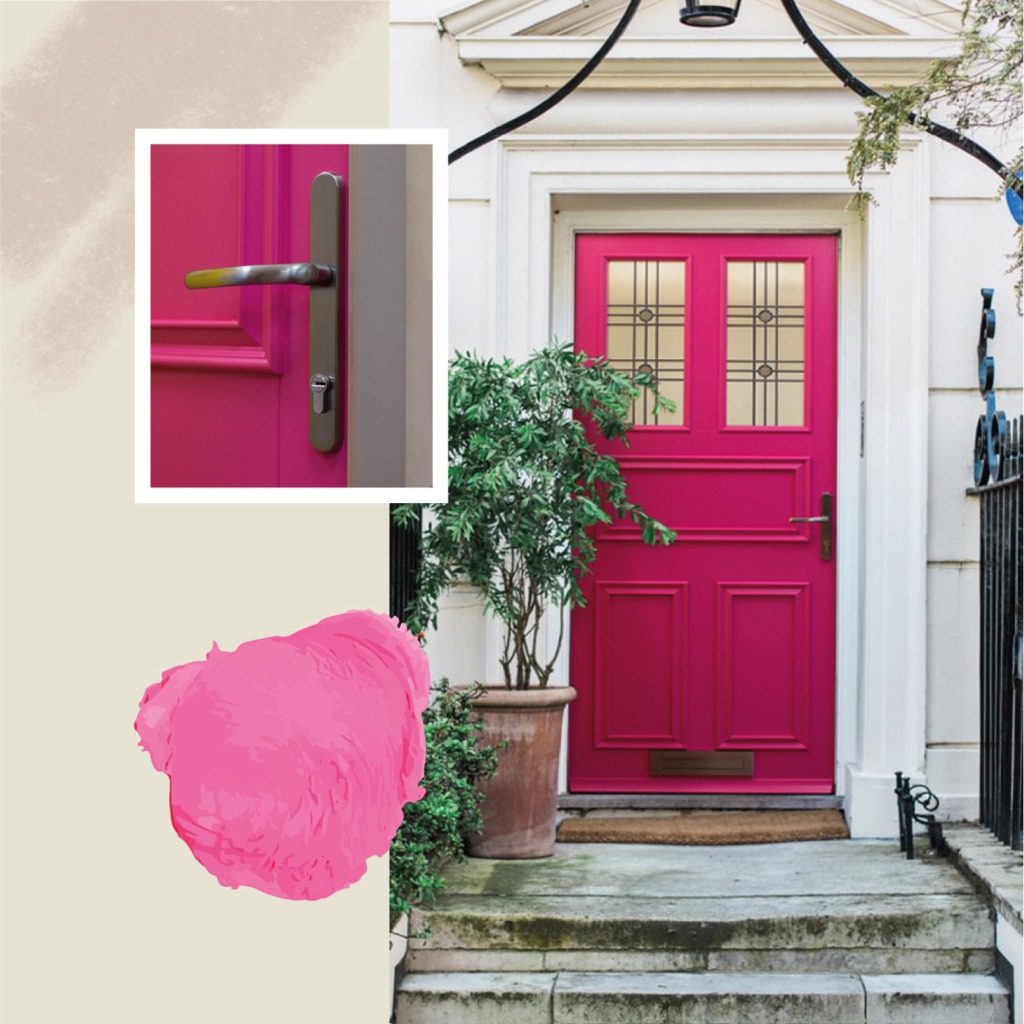 3. Livingston
Livingston is a classy colour. It's more subtle and reserved than yellow or pink, but that works well to highlight the rest of the home.

There's a stately look to this colour that gives the impression of a person that appreciates the finer things in life and takes pride in maintaining a pristine home. Livingston being an understated colour also focuses the eye on the hardware and craftsmanship of the door – perfect if you opt for a wooden front door like the Hampton (the one shown in the image above), where lead glazing and bolection moulding are key features.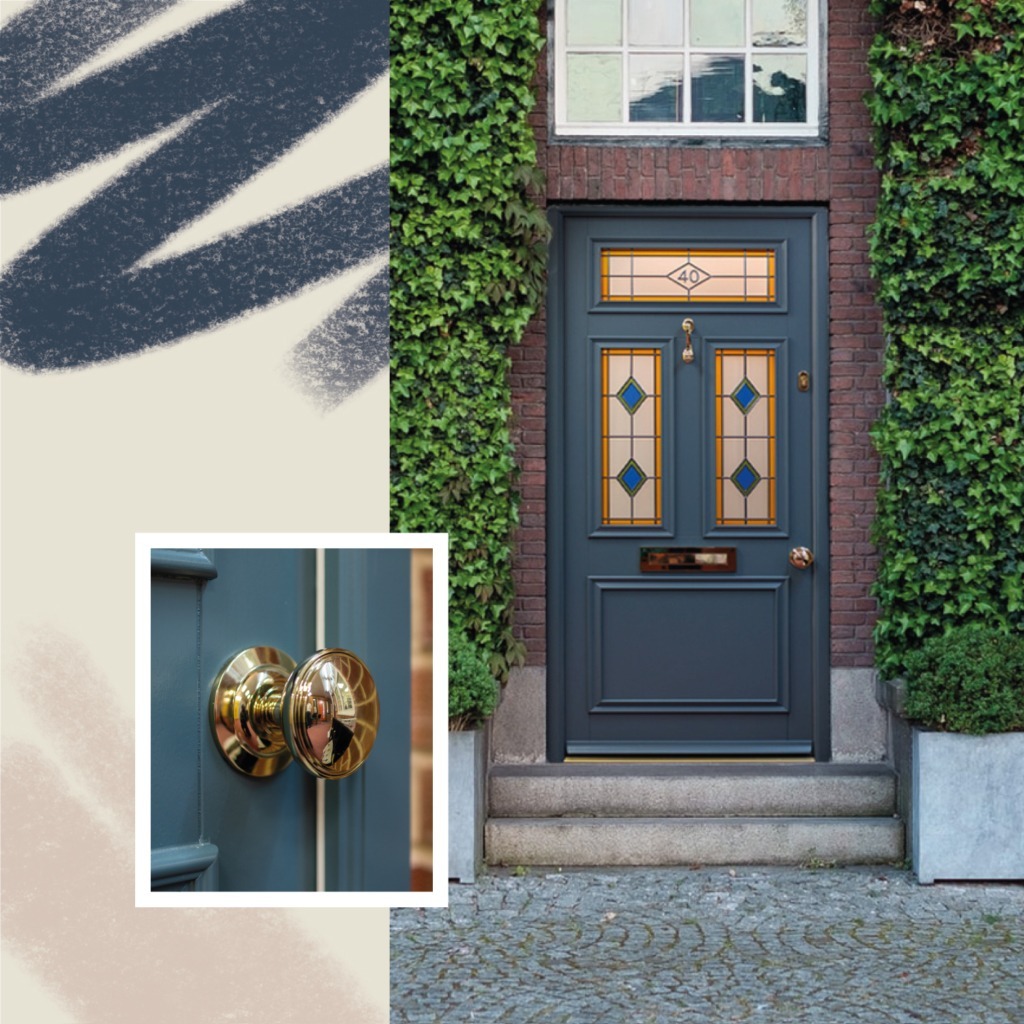 4. Lake Edward
Lake Edward (named after the shade of blue which is a feature of Africa's smallest great lake) is a colour for people who like to bring the outdoors in, with fresh flowers and plants around the home.

It's less harsh than the more common royal blue, which gives it a more calm and serene vibe. Yet, it also maintains the qualities of trust and loyalty that blues possess.

Lake Edward pairs well with brighter colours such as white frames and light bricks and is a great choice for modern and contemporary homes with greenery surrounding the entrance.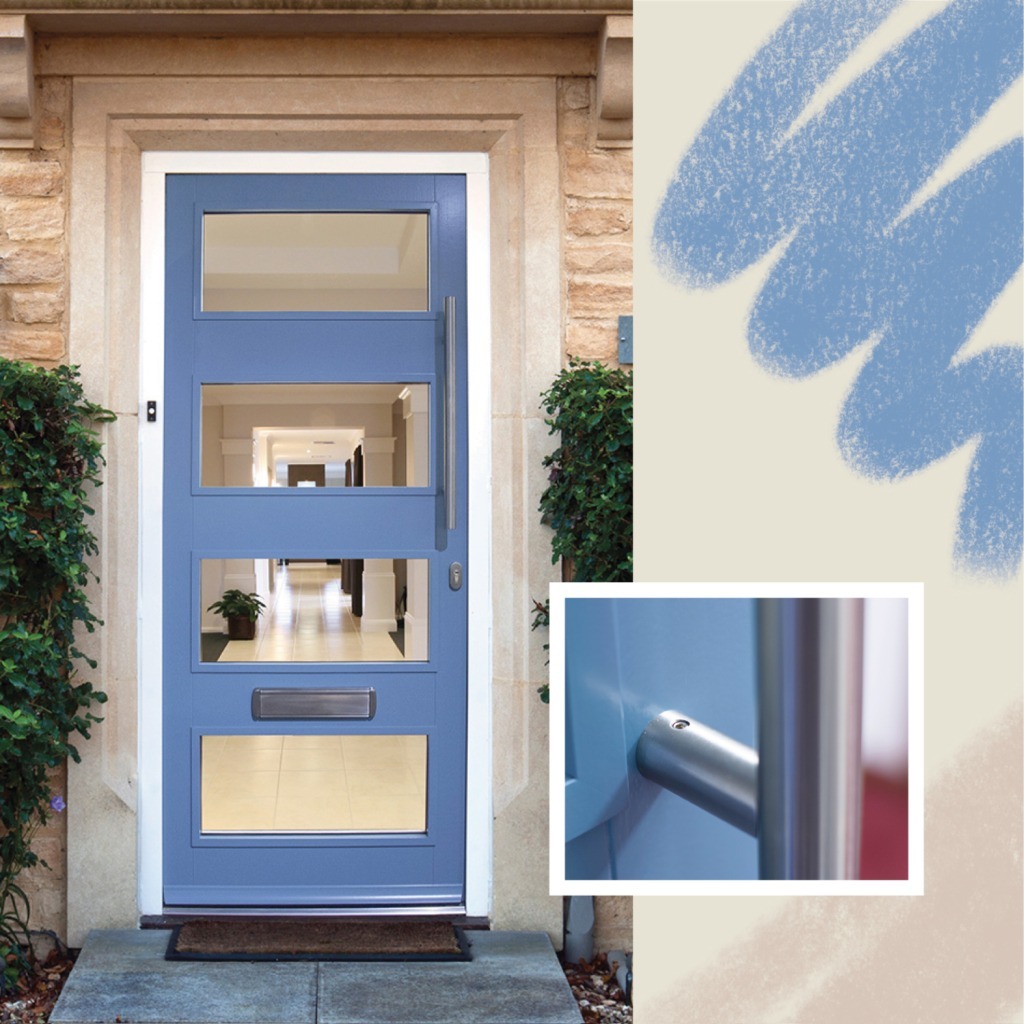 5. Mountain Thyme
Mountain Thyme is a colour of sophistication. It's also fresh and natural, which makes it ideal for lovers of plants, flowers and hanging baskets.

Despite pairing best with greys and black (as you can see with the hardware in the image), Mountain Thyme is one for the creatives and big dreamers – those who like to bring as much personality to their outdoor space as they do to their interior.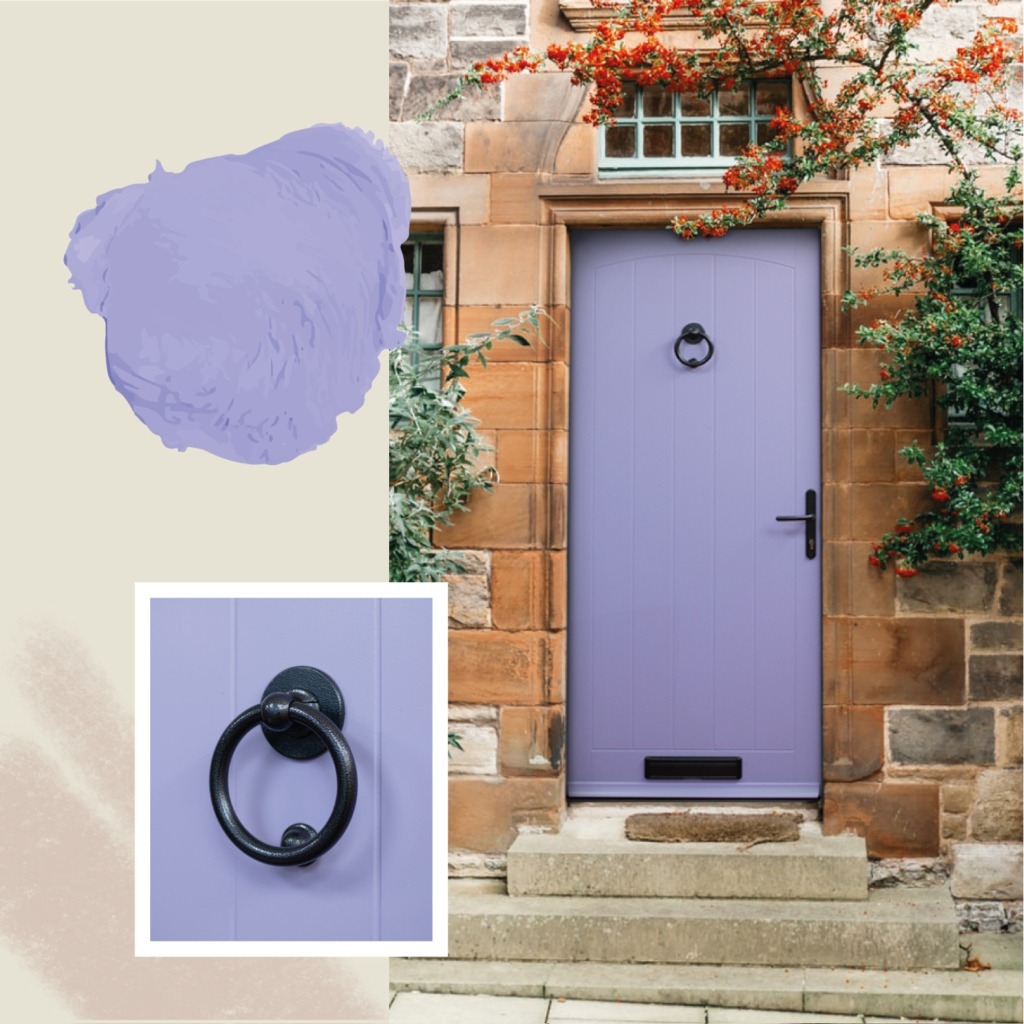 6. Forest Green
Forest Green is one of those 'look-at-me-now' colours. It's bold and daring like Sunrise Yellow and Raspberry Fool, but at the same time, has a close-to-nature feel that gives it a peaceful, serene quality.

Green is associated with wealth and prosperity and can add stature to any home, particularly period properties and traditional cottages.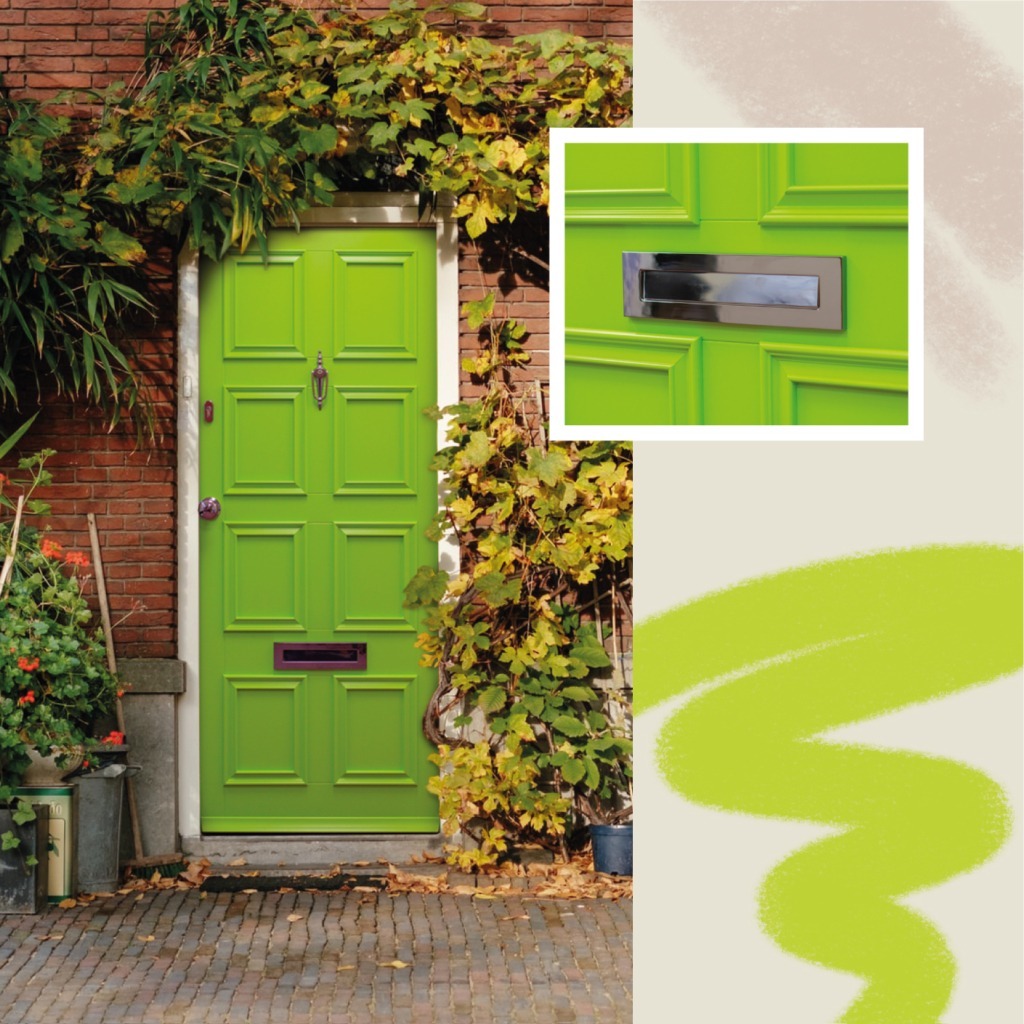 One door, many colours
The insulated wooden front doors in our Prestige collection come with a 10-year guarantee on the door and an 8-year guarantee on the paint coating. But neither of these things means you need to stick with the same colour for a decade.

Trends change and tastes change, so it makes sense for your door colour to be able to change too. By using a factory-applied, water-based paint finish, our doors are made for easy redecoration.

With one coat, you can go from Sunrise Yellow to Raspberry Fool, Forest Green to Livingston. You can change your colour to anything you want, whenever you like.

And if you've found a colour you want to stick with, a single coat is all it takes to keep it looking new.

If you need help deciding on a new look for your entrance, speak to one of our experts. We can recommend the right style of wooden front door and suggest colours to make your home stand out from the crowd. Call us for a chat on 01642 456167 or email us at info@erwltd.co.uk.