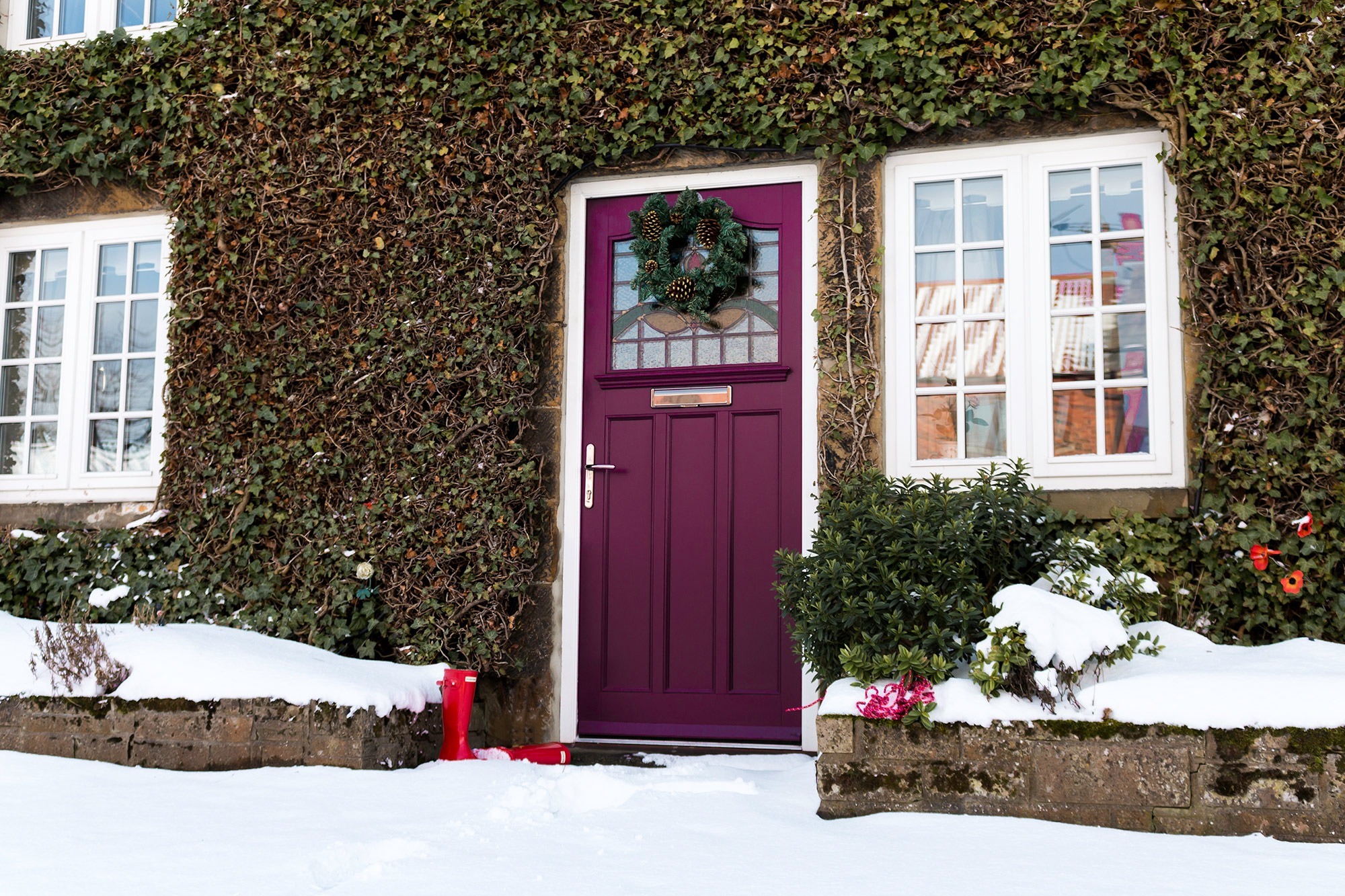 This article was published on October 28, 2020
As we get closer to winter and the days become shorter, it's a good time to start preparing your home for the cold season. As the old saying goes, 'prevention is better than cure'. Addressing issues and working to make your home more efficient now will mean you're prepared for whatever winter throws at you.
While we can't predict how bad the weather will be this winter, we can confidently say that these nine tips will help you live more comfortably.
1. Fix any drafts and rattles
Around 35% of the heat in your home is lost through the walls and gaps in and around your windows and doors. 
A quick fix for reducing heat loss is to use heavier lined curtains during winter. But while this helps, it doesn't tackle the issue of inefficient windows and doors. To fully benefit from curtains you'll need to make sure cold isn't coming in and heat isn't getting out.
Drafts and rattles are the easiest way to tell if your windows or doors aren't performing as you need them to. The cause of these issues could be one of several things:
Rotting wood
Age-related shrinking
Worn out gaskets and weather stripping
Loose or damaged catches stopping windows from closing securely
The fix depends on the problem. If you have newer vinyl or aluminium windows, re-caulking or installing new weather seals are relatively simple fixes. If you have older wooden sash windows, replacement sash cords, weights and pulleys may be needed. If the issue is rotting wood, a full restoration is the best solution.
If you're unsure of what's needed, get in touch with our team. We'll be able to provide tailored advice.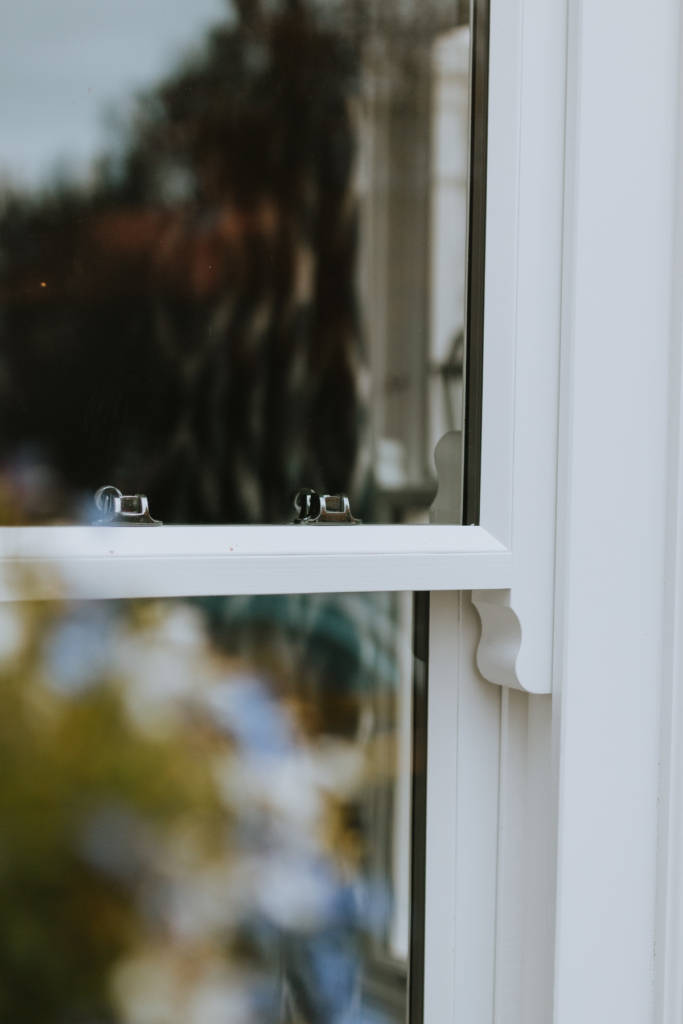 2. Address condensation
Like drafts and rattles, condensation is a sign that your windows have weak spots. If you're waking up in the morning and can't see out of the window, or you're noticing water on pooling at the bottom of the window, it's important to address the problem — not only because your home will be losing heat but because of the damage water can cause to paintwork, wood and drywall.
One immediate solution for tackling condensation is to reduce the amount of moisture in the air by keeping rooms well ventilated.
The other cure is to maintain a consistent temperature in your home. This is achieved by making your windows more efficient with secondary glazing.
Secondary glazing involves installing high performance insulating glass units to the inside of your window frames so that inefficient windows become double glazed windows that match the performance of modern units.
Ultra-slim FINEO glass, for example, can be discreetly retrofitted to existing windows to instantly combat condensation, while offering 8X better performance than single glazing in thermal and sound efficiency. 
Find out more about taking control of condensation in your home in this short guide. 
3. Insulate your loft space
About a quarter of heat your home loses disappears through the roof. If you haven't already, insulate or top up your existing loft insulation to prevent heat from escaping.
Loft insulation is designed to last around 40 years, enough time for it to pay for itself numerous times over. The Energy Saving Trust estimates that installing the recommended 270mm of insulation could reduce your yearly energy bills by:
£250 if you live in a detached house
£150 if you live in a semi-detached house
£135 if you live in a mid-terrace house
£210 if you live in a detached bungalow
4. Insulate your walls
If you're making the effort to prevent heat loss through your windows, doors and roof, you should make sure that your walls are also performing.
Generally speaking, houses built from the 1990s onwards will have wall insulation as standard. If your home is older, your walls might not be filled.
You can find out if your walls are insulated by contacting your local authority's building control department or having a borescope inspection carried out by a registered installer. This involves a small hole being drilled into an external wall to find out if walls are filled.
If your home is suitable for cavity wall insulation or polyurethane foam insulation, the Energy Saving Trust estimates you can reduce yearly energy bills by:
£280 if you live in a detached house
£165 if you live in a semi-detached house
£105 if you live in a mid-terrace house
£110 if you live in a bungalow
£85 if you live in a flat
You can find out more about wall insulation on the Energy Saving Trust website.
5. Lag your pipes
While a lesser cause of heat loss than your windows, doors, walls and roof, heat from the water being pumped around your home by your boiler does contribute to heat loss.
Lagging is cheap to buy from any reputable DIY shop and can be easily wrapped around pipes to lock heat in. What lagging will also do is help to prevent burst water pipes and insulate pipes in exposed areas such as your loft or garage to ensure they don't freeze up when temperatures drop.
6. Get your boiler serviced
A boiler failing at any time of the year is bad news, but in winter — when you rely on it most — it can be a disaster.
Boilers lose pressure over time, so the older your boiler is the less efficient it will be. Therefore, it's important to get it checked annually by a Gas Safe registered engineer before winter fully kicks in to make sure it's performing as it should.
You can find a qualified engineer in your area by typing in your town or postcode on the Gas Safe Register website. 
7. Check gutters and downpipes for blockages
If you live close to trees you may find that your gutters and downpipes get clogged up with leaves or fallen twigs. You'll be able to tell if this is the case if you:
Notice water running down the side of your house
Have stained exterior walls
Have sagging gutters
It's best to clean your gutters before the bad weather takes hold so that downpipes can clear away rain and snow.
If you have a sturdy ladder and you're a confident DIYer, you can check and clear gutters yourself by collecting leaves, twigs and moss into a bucket with a good pair of gloves or a gardening trowel, then flushing them out with a hose or bucket of water.
Otherwise, you can find a qualified tradesman in your area through Checkatrade or Trust a Trader. 
8. Check that outdoor lights are in good working order
With winter bringing cold weather and potentially slippery surfaces, the last thing you want for yourself or guests coming to your home is to have to stumble around in the dark and risk falling because your garden lights aren't performing as they should.
Check all bulbs are working
Clean sensors and surfaces on motion sensor lights so they operate properly
Clear away debris from solar lights so they can soak up sunlight
9. Bring the outside in (or the inside out)
Gardening won't be top of your agenda for winter and you're unlikely to be sunbathing at home for a good few months, but that doesn't mean you can't enjoy your outdoor space.
If you want to spend time in your garden without having to endure the cold weather, consider a bioclimatic pergola.
Pergolas are a great way for you to enjoy al fresco dining or relax in the surroundings of your garden whilst benefiting from the heating and lighting comforts of your house. Their design and lighting options combined with the fact they're manufactured to suit your space, make them ideal for any kind of property and usable all-year round.
Find out more about our range of pergolas, by checking out our outdoor living collection. 
Making your home safe and more efficient now will mean you can focus on the good bits of winter — cosy nights in, family time and mugs of hot chocolate.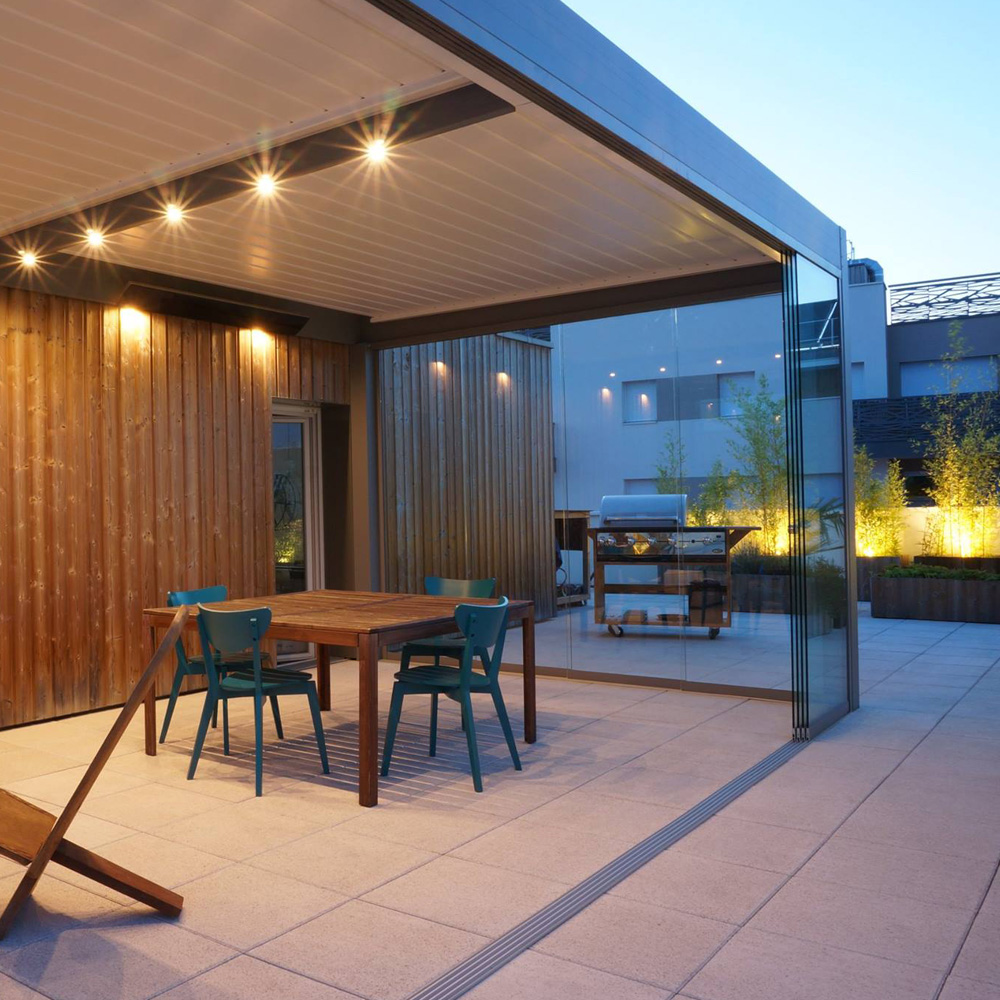 If you need any help or advice from us on tackling drafts, rattles or condensation, feel free to get in touch. You can reach our team on 01642 456167, email at info@erwltd.co.uk or fill in our contact form.