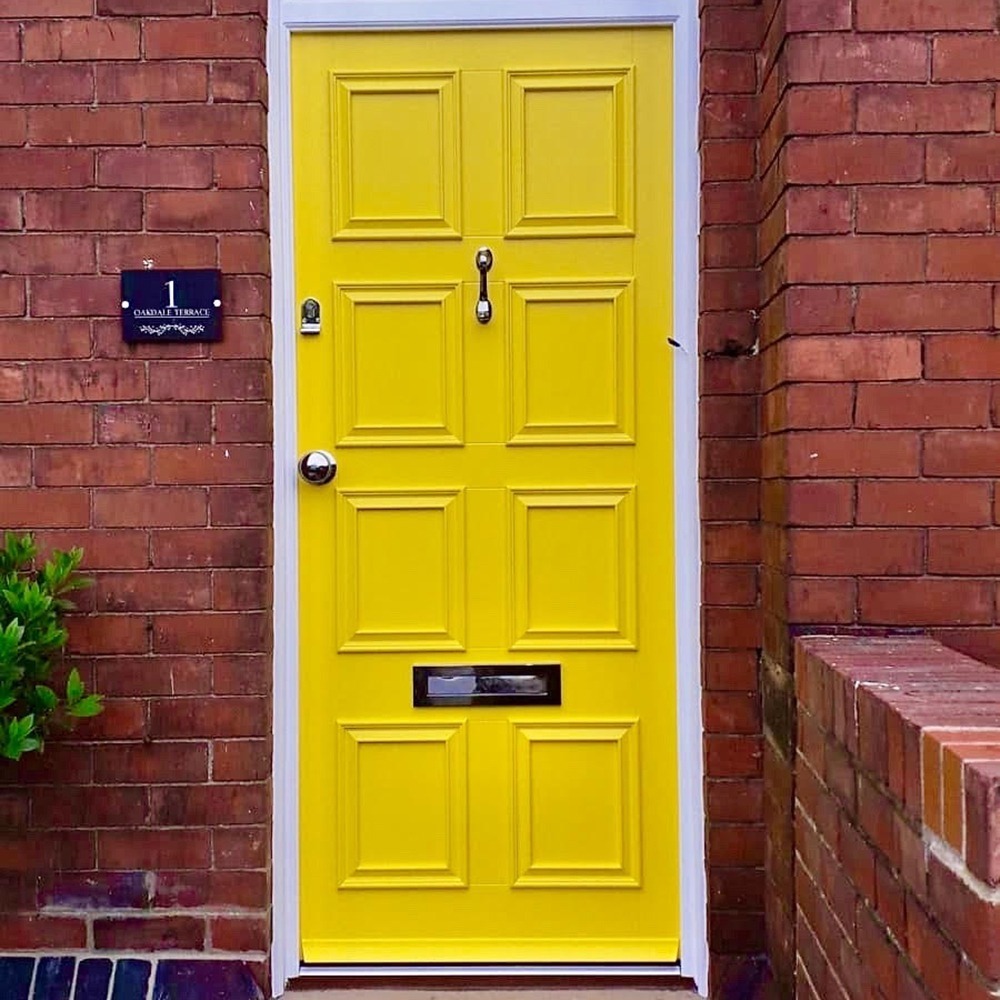 This article was published on March 2, 2021
Spring is the season for a fresh start. March is when we see the return of green shoots, birdsong and the smell of freshly cut grass — things that many of us welcome with open arms after a long, drawn-out winter.  
These new sights, sounds, smells and fresh air are invigorating. They make us optimistic, creative and enthusiastic. We want to embrace the season and reflect it in our homes and gardens. Which is why spring cleaning so often ends up becoming a spring makeover.
So, in the spirit of using this time of year to give your home a fresh look for a new season, we've brought together a collection of colours and ideas in the palette of spring. Use these to inspire your exterior transformation.
The colours of spring
Golden spring:

Warm, bright colours with a yellow undertone. Think classic springtime colours: lime and teal greens, buttercup and golden yellows, coral pinks and orangey reds.

Light spring: Gentle pastel colours such as pink, light greys, pale greens and creams.
Bright spring: Saturated, bold colours that are less warm than golden spring colours. Options here include bright blues, acidic yellows and strong reds.
Where to use colours
Entrance doors
To make an eye-catching statement, the most obvious place to embrace spring colours is with your entrance door. 
Your door is the first thing people see when approaching your house. Using bold spring colours injects personality and creates a warm first impression. 
Take this bold yellow Davenport door for example, with its spring-themed sunrise led window design.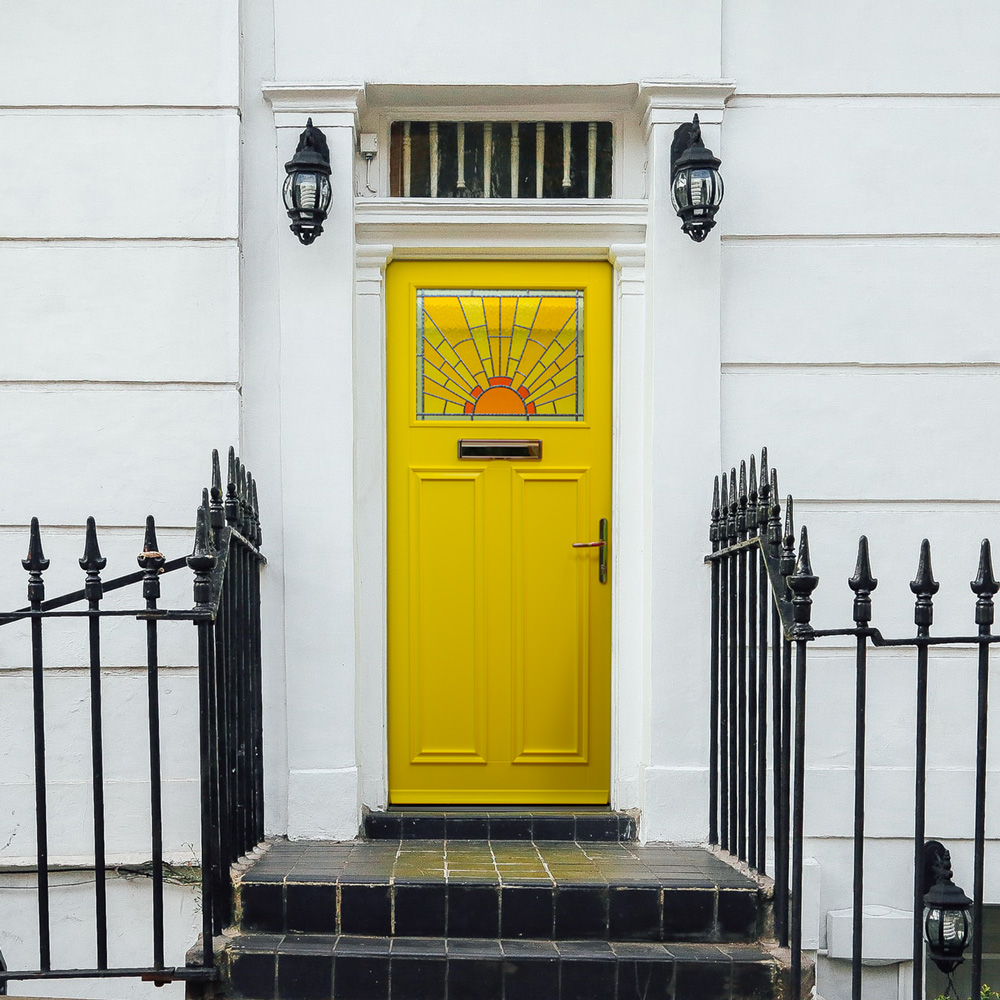 Or this bolection-moulded Glenmore door in pink, which instantly transforms the front of its period property.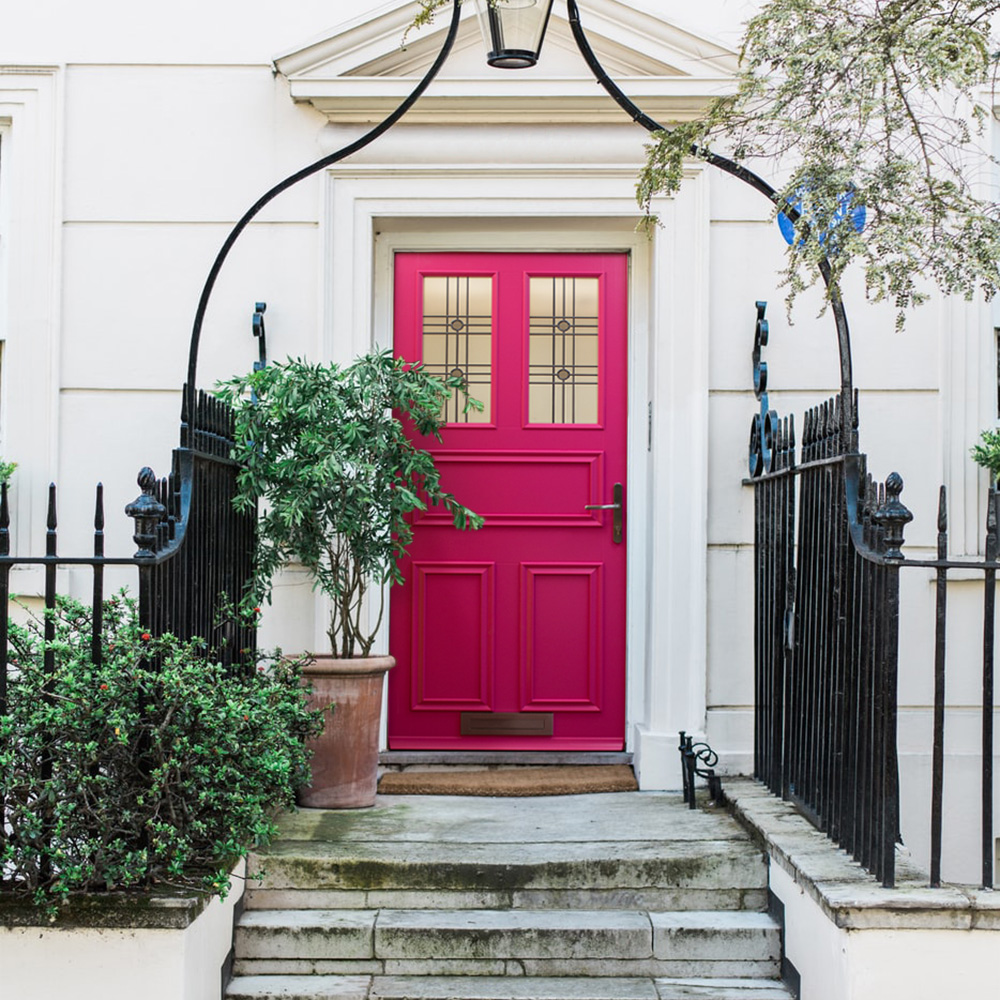 Or, as an example of how well pastel colours work, this Lake Edward Manhattan door, which also embraces the season by letting the piercing spring sunlight pour in through the entrance.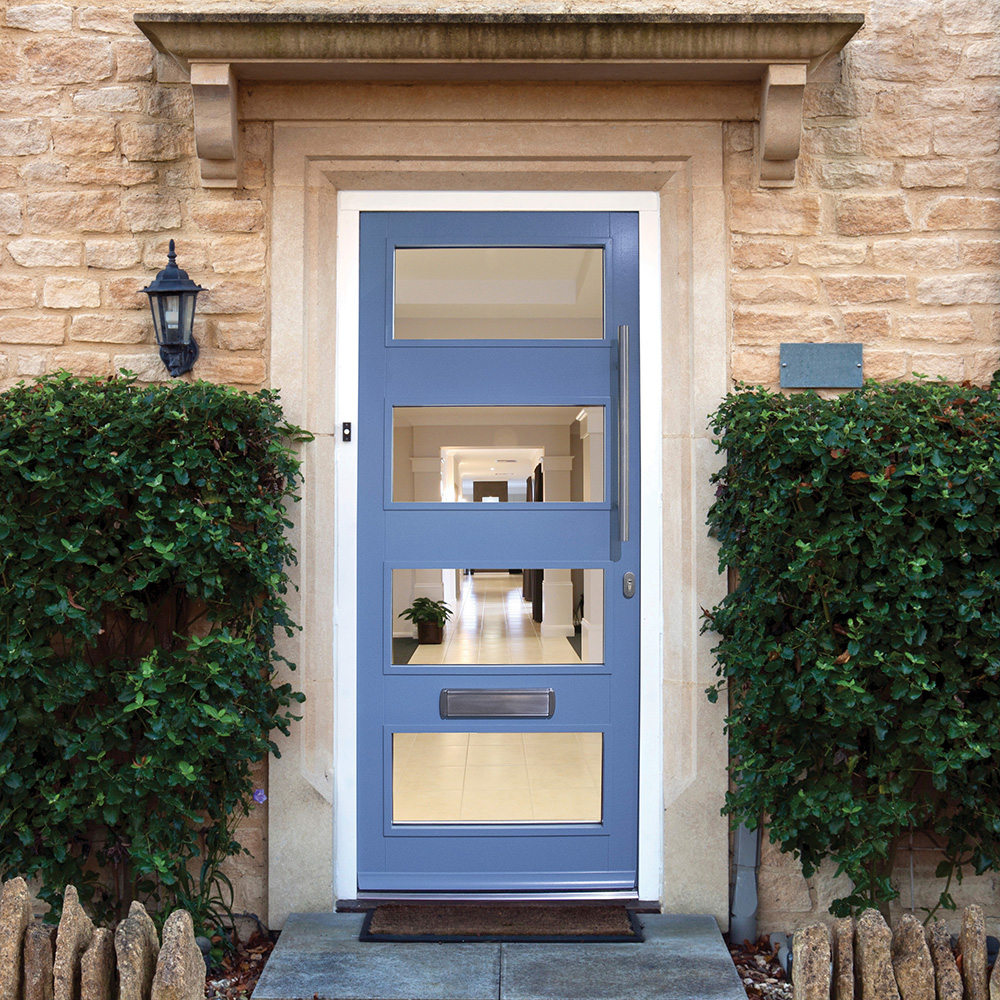 Windows
Windows aren't the first place you think of adding colour to the outside of your home. This is largely due to the wide use of PVC frames making white the default colour for windows. 
And that's precisely why you should consider mixing things up. After all, what better way to make your home stand out than with colour-finished frames in a street of white?
The great thing about the wooden frames we offer is that they can be finished in a wide range of colours. What's more, should you decide to freshen things up again in a few years, they can be redecorated with a single coat or easily be repainted in a different colour. 
In recent years, we've seen more customers experimenting with vibrantly coloured windows. Like these dark green casement window frames.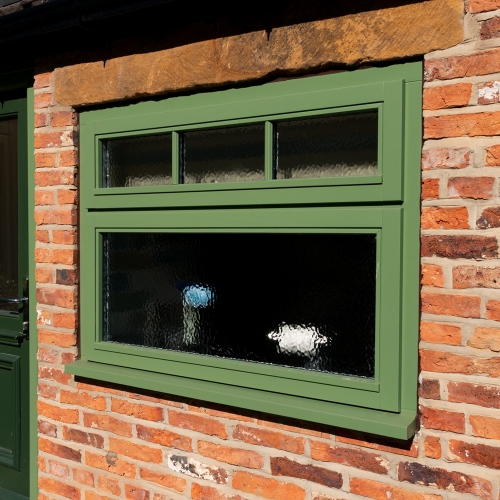 Or these more understated, olive frames that give this customer's home a contemporary feel.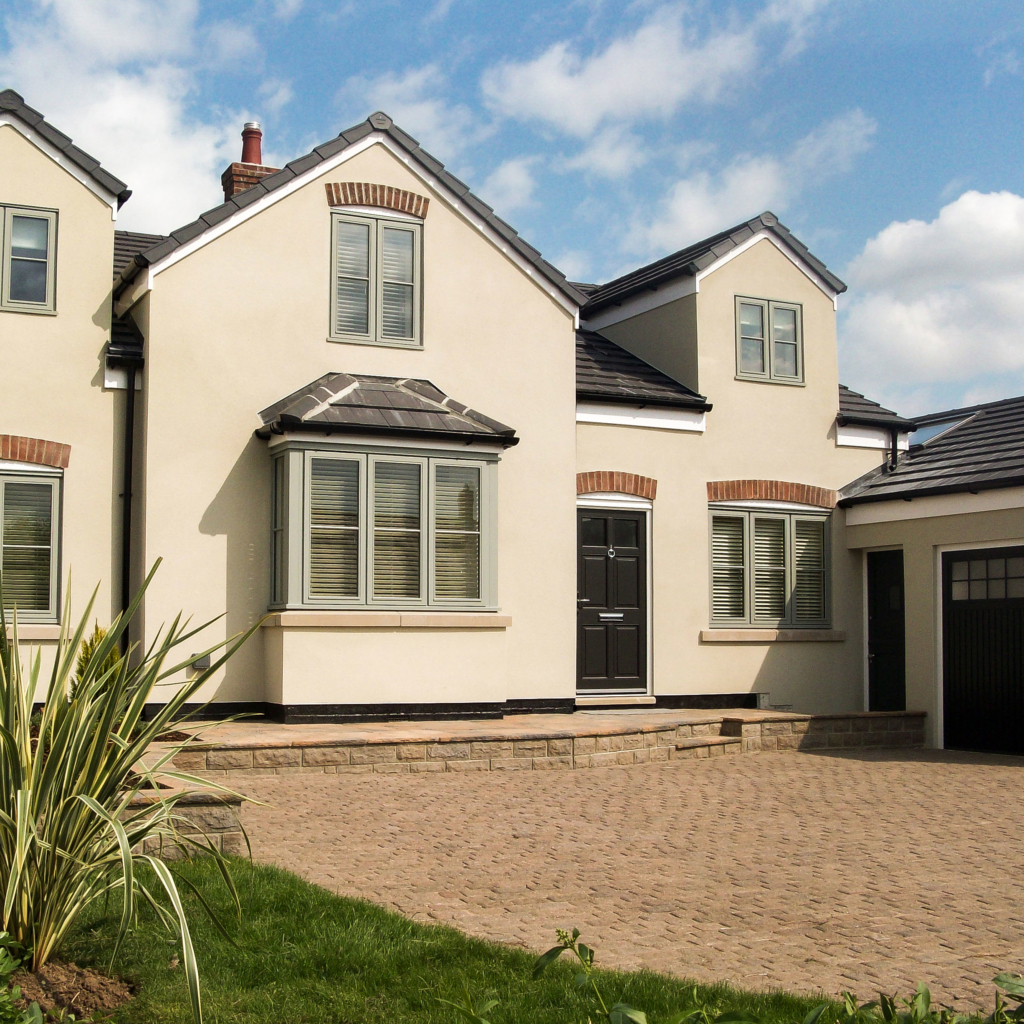 Outdoor living
Colours can also be extended to outdoor living, where verandas can be finished to complement the surroundings of your spring garden, whilst adding a freshness that benefits your outdoor space all year round. 
For inspiration, look at how this pastel olive Stapylton veranda complements the greens of the lawn and trees in this garden.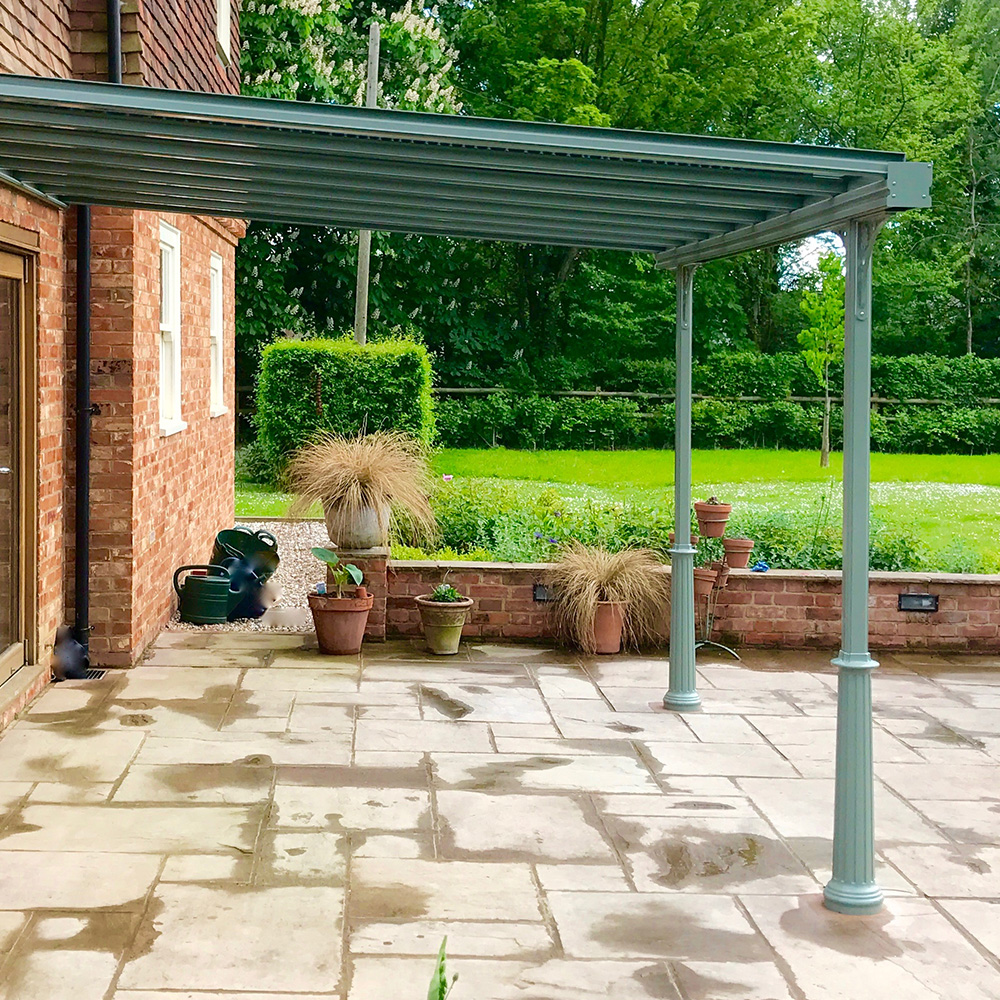 And how the striking bold colour of this Californian Lifestyle Veranda adds a contemporary look to this property. 
Find the colour you love and embrace it 
However and wherever you choose to give your home a spring makeover, opting for warm, personality-filled colours can instantly breathe fresh life into your property. 
All of our entrance doors, casement windows and Californian verandas can be custom-finished in any colour from the spring palette or any other premium finish from over 150 choices, giving your home a freshness that matches the season.
For more golden, light and bright spring colour inspiration, take a look at our colour chart.
If you see something you like and want to discuss a project or request a sample card to see how colours look first-hand, get in touch with our expert team. We're always happy to help.