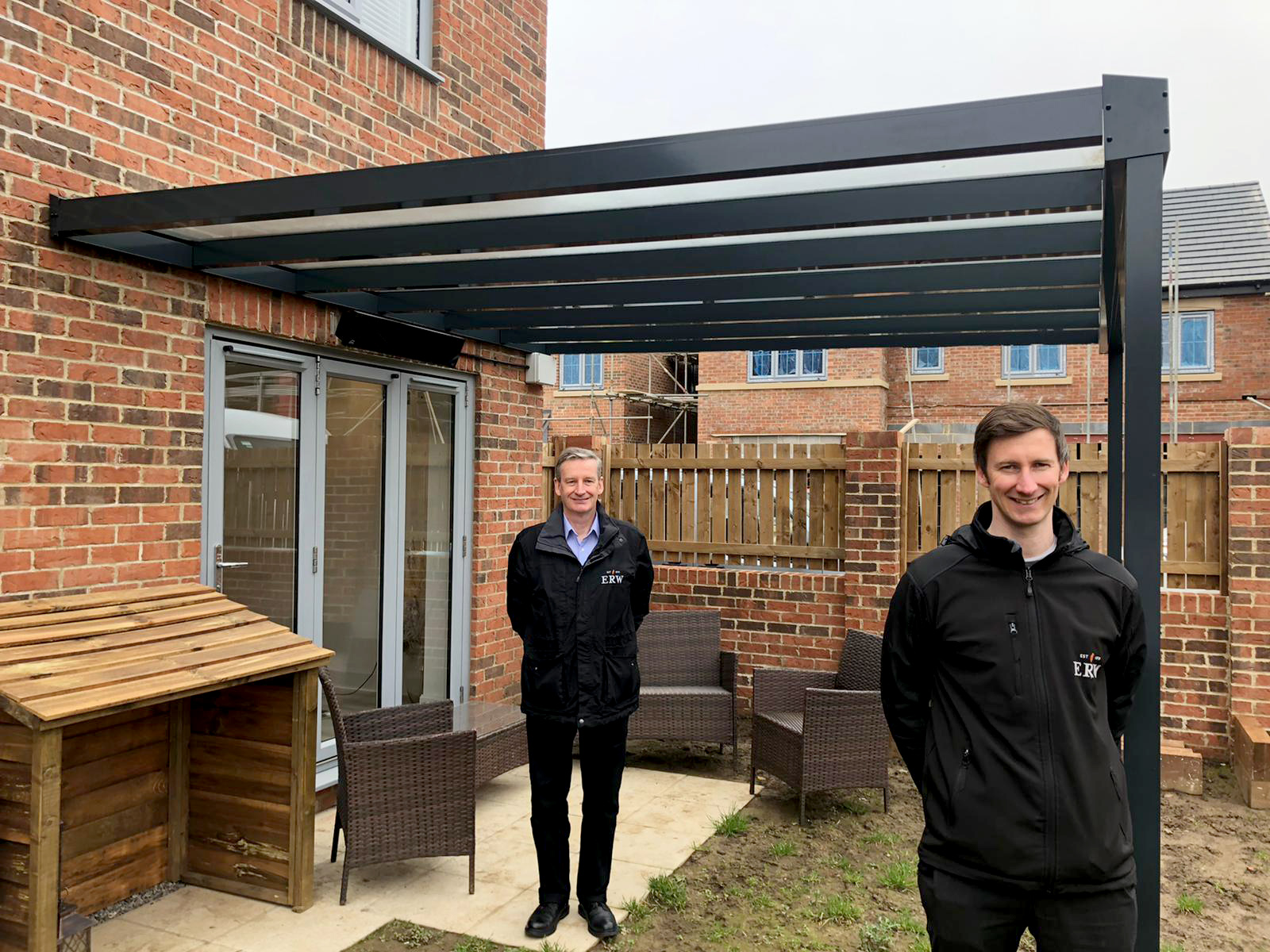 This article was published on March 4, 2021
An Eston based business is offering a comprehensive package of support worth thousands to businesses needing to make use of their outside space. 
Over the last 12 months, ERW has seen demand soar for its outdoor living products. These provide sheltered areas allowing outdoor space to be used in all weather conditions. 
After the Prime Minister's announcement about how lockdown will be eased, initially allowing hospitality businesses to only operate outside, Managing Director Lawrence Wall, and son, Sales and Business Development Manager Stuart Wall were concerned that lack of suitable outside space, and the red tape attached to installing shelters, may hold businesses back.
"As a business, we have had a challenging, but successful year where we've been fortunate enough to grow our team and employ more local people. This has been because of the support from our customers, as well as business growth packages available through the likes of the Tees Valley Combined Authority and Teesside University. I know however, this isn't true for businesses in sectors like hospitality, catering and fitness", says L Wall. 
"One problem we've been speaking to companies about is lack of space. Both internally in their venues due to social distancing, as well as unusable outside space which is far too weather dependent"
Installing a fixed outdoor canopy provides an extension to internal floorspace, and enables activities such as outdoor dining or fitness classes to take place, even in adverse weather conditions. 
These structures are however, subject to a number of regulations, including planning permission. Obtaining planning permission can cost in the region of £2,500 to £3,000. This includes fees for the actual application, technical architect's drawings and the time needed to pull this together for a business owner. 
To support businesses with this process, ERW has launched its EasyAlfresco scheme. This scheme will provide all of the necessary support to obtain planning permission. This includes an onsite survey, all technical drawings and the support from a senior member of ERW's team. In addition, any company who engages ERW through this scheme will be offered a 10% discount on any order of outdoor verandas.
ERW is experienced in supporting clients with planning applications and the guidelines to follow. They have worked on commercial listed buildings, such as Manchester's London Road fire station and Teesside University's Victoria Building. They also work within conservation areas which have the strictest rules to follow.
S Wall adds, "Initially we saw great demand from homeowners wanting additional outside space to spend time with families. Now we're seeing the demand for our outdoor living products come from companies needing something now because of Covid, but they are also investing because they see them as an ongoing business asset. Increasing space externally will boost a business's offering for years to come."
ERW will be offering the EasyAlfresco scheme for any companies who declare an interest by the end of September 2021. This can be done via their website, emailing sales@erwltd.co.uk or calling 01642 456167.