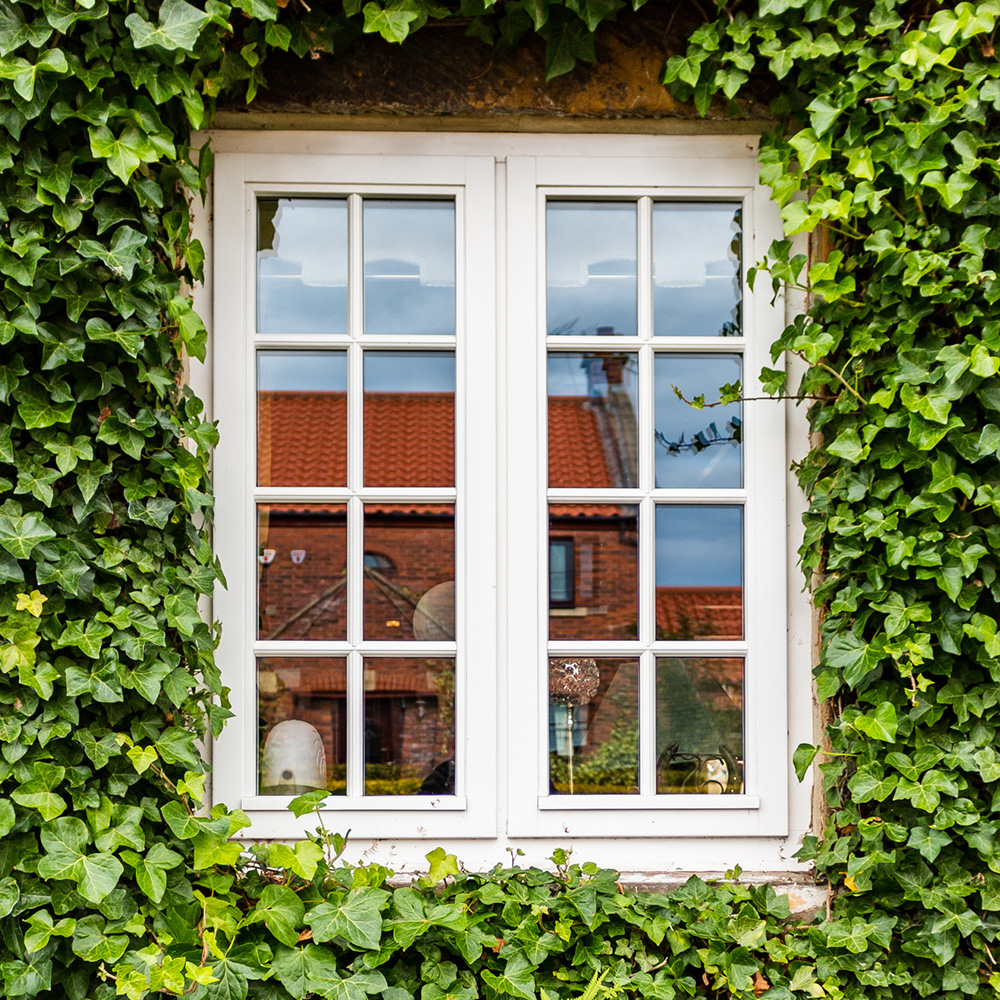 This article was published on July 28, 2021
Casement windows are the most common type of window found in the UK, but many people are unaware of the benefits and why choosing a casement window over alternatives could be a great option for them.
Suited to most property types, casement windows don't only add to the aesthetics of your home; they are a practical and energy efficient addition. This article discusses the benefits of casement windows and why we think timber is the best option for you and your home. 
Energy Efficiency
Casement windows are energy efficient by design; they don't require a track to slide, like a sash window, so a tighter seal is achieved when closed and locked. The result is less heat escaping from your home, which in turn, saves you on your energy bills. 
Timber is an excellent choice when it comes to windows, due to its low thermal conductivity rating. Added with next generation low emissivity glass, argon gas-filled cavity and warm edge spacer technology, our casement windows will further slash your energy bills, saving you money.
Security
As with all of our products, we take security very seriously and know they are an important feature for our customers to feel safe and secure. Casement windows are one of the most dependable on the market due to the fact that the hardware is concealed within the frame, leaving it almost impossible for potential intruders to gain access. 
All of our casement windows feature a multi-point locking system, which is virtually impossible to break or pick open. So you can have peace of mind that your home is as secure as it possibly can be. 
Durability
High quality timber added with a weather resistant coating results in a casement window which will stand up to the harsh realities of the British weather. 
A study conducted by Heriot Watt University (2013) found that timber windows have an average lifespan of between 56-65 years (if properly maintained) compared to just 25-35 years for a uPVC equivalent. This could potentially save you the stress of replacement and the costs that are associated with it. 
Various opening capabilities
Casement windows offer the greatest ventilation over other types of windows as they operate as a funnel when open, gently pushing fresh air into your home. With a choice of top hung, side hung and fully reversible designs, we make frames suitable for every type of property.
Customisable
With over 150 RAL colour choices, you can match your windows to your personality. An added bonus of choosing wooden casement windows over its uPVC counterpart is that you can change the colour if your style changes. Just sand and prepare the area and apply your new paint to transform your home at a fraction of the cost of replacing.
Easy to maintain
Looking after a timber casement window is easier than most people think. Reversible and friction hinges allow you to clean your entire window from inside your home. Simply open the window fully and wipe down with a cloth and some warm water.
As with all materials, wood is not indestructible. We recommend checking your paintwork annually to ensure your frames are in good order and carry out remedial work immediately to ensure your windows last as long as they should. 
Environmentally Friendly
All of our casement windows are made from the finest European Redwood, sourced from sustainable forests. An added benefit of European Redwood is that it grows straight with few knots, meaning less waste when in the manufacturing stage. Naturally water resistant, it's the perfect choice for our casement windows. 
An added benefit of timber is that it can easily be recycled, thus lowering the impact of waste in landfills. 
Another factor to consider is the amount of energy required to produce the windows and what greenhouse gases are produced in manufacturing them. Timber windows are actually carbon negative and each wooden window used instead of a uPVC window saves an estimated 160kgs CO2 over its lifetime (Heriot Watt University). 
Recap
Beautiful, efficient and secure, casement windows are a perfect addition to your home. Opting for timber brings the added benefit of being more environmentally friendly and adds a timeless appeal to your property. 
We hope this article has answered your questions on why choosing a casement window may be the best option for you. If you would like a quote or advice, please do get in touch at sales@erwltd.co.uk and a member of our team will be in touch. 
You can also download our brochure here: https://erwltd.co.uk/brochure/