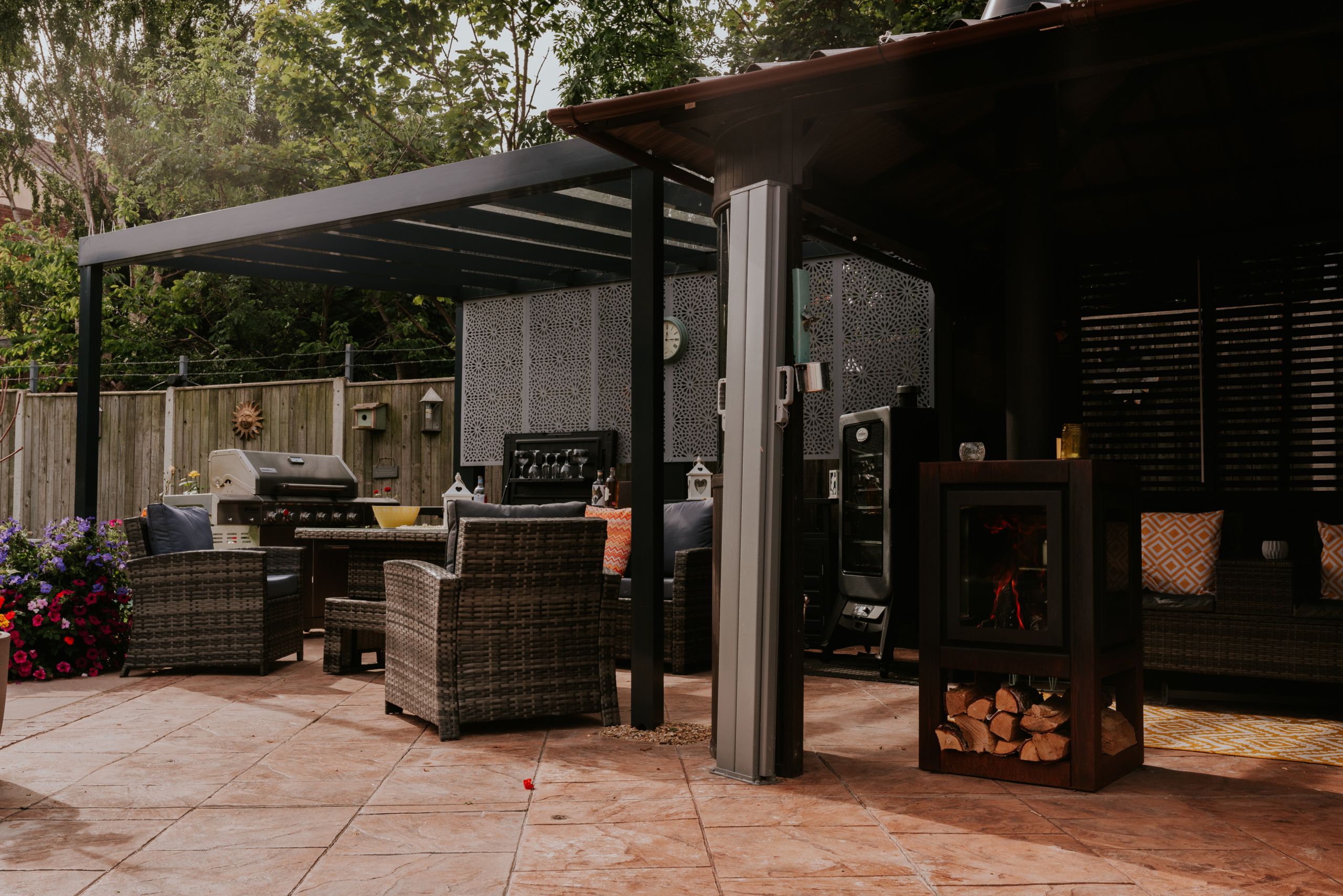 This article was published on January 28, 2022
Many of us love to spend the summer in our gardens, whether it be having a get together with friends and family, or relaxing with a good book; our garden becomes an extension of our home, an outdoor living space. So, if you're planning renovation works in your garden, it's important to plan ahead to ensure your space is ready for the summer.
This article discusses the various components of your garden transformation which you may need to consider to ensure it's ready in time.
Landscaping
If you've decided to hire professional landscapers to complete your garden renovation, it's important to  ask for lead times. Many landscapers have a waiting list due to high demand and so you'll need to think about booking soon to avoid disappointment. 
It's always a good idea to have a think about what you would be using your garden for and what sort of style you like (e.g. contemporary, natural, low maintenance) ready to share your ideas with your landscape designer. Looking on websites such as pinterest can really help you to gather ideas about what you like and what you wouldn't want. 
We are proud to partner with All Seasons Bespoke Landscape Gardens, who we've worked alongside for a number of years, helping our clients achieve their perfect outdoor space. An example of our collaboration is this beautiful garden in Nunthorpe. All Seasons designed the garden and completed the paving, landscaping and decorative works, whilst we supplied and installed our pergola with glass walls, creating an amazing garden room.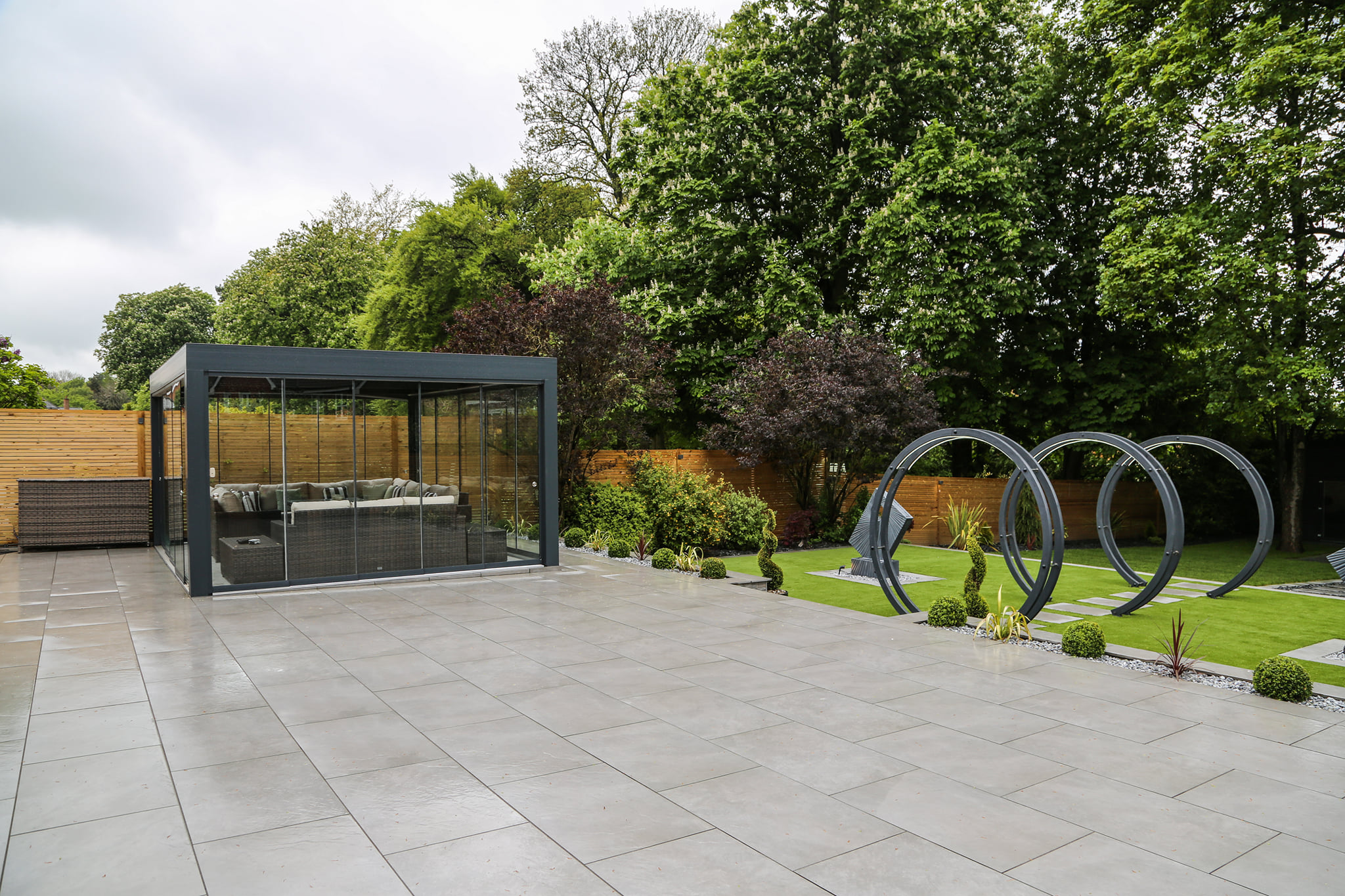 If you're planning a DIY renovation, check the delivery times with suppliers. You may need to order sooner than you think to ensure materials are delivered on time. Making a list of all the supplies you need ensures your project isn't held up and can save you money in the long run.
Installing a veranda or pergola
A perfect way to expand the entertainment space in your home, installing a veranda or pergola maximises the use of your garden, whatever the weather. With heating and lighting options available, you can enjoy the space well into the evening and on those cooler mornings. Better still, this new space has multiple uses from a relaxed alfresco dining area to a home office, the only limit is your imagination!
In terms of materials, there are several choices on the market such as uPVC and wood. At ERW, we've chosen to supply and install aluminium verandas and pergolas due to its durability, aesthetics and the fact that they are relatively low maintenance compared to its counterparts. 
You may also want to consider whether you'd like your veranda or pergola installed before any paving/decking work is completed. Doing it this way round will mean that the foundations will be concealed underneath and results in a tidier finish.
Garden Furniture
From dining sets to comfy sofas, choosing the right furniture for your garden can take time. Also, delivery times and stock levels can change quickly. We've all heard about those garden egg chairs which sell out in hours!
We recommend taking some time to think about what you want to use your outdoor space for to match what type of seating will best suit your needs. For example, if you were wanting your space to be an intimate, relaxing area, having a 12 seater dining set may not help to create that chilled atmosphere.
Accessories, such as outdoor rugs, wall art and soft furnishings can help make your space cosy and inviting. Again, it is important to think about the main use of your area to identify which accessories would best match the space. For example, if you have small children, who often play in the garden, having low lying candles may not be the best option for you. 
It may also be a good idea to check out reviews to ensure what you are buying is good quality and from a reputable source. You may want to check third party review websites such as Trustpilot or Feefo to see what people have to say about the company. 
Summary
If you're wanting your garden transformation ready for the summer months, it's important to be planning now to ensure any work and supplies you require can be booked in and secured for the summer.
At ERW, our outdoor living range is currently on a 14 week lead time. So if a veranda or pergola is part of your plan, please get in touch with a member of our team at sales@erwltd.co.uk or call 01642 456167, who will be happy to help you with your garden transformation.