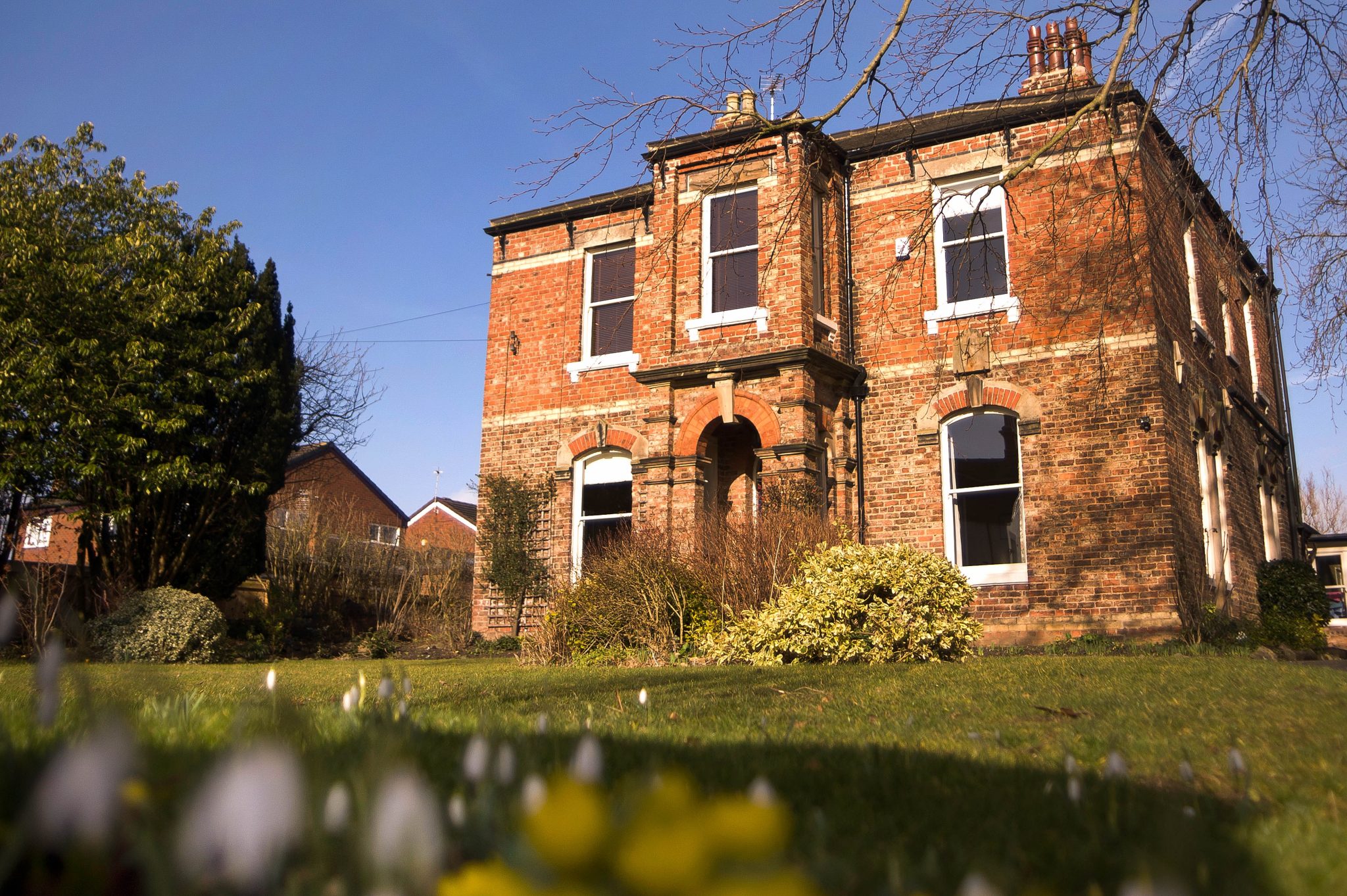 This article was published on February 24, 2022
This month is the perfect time to begin your external cleaning and property maintenance; the coldest weather has passed and a spring clean is a great opportunity to check for essential repair work before the busy summer months arrive.
Contrary to some misconceptions about wooden frames and doors requiring more upkeep, they are in fact very durable,  are longer lasting and easier to maintain in comparison to uPVC.  However, cleaning is essential to ensure your woodwork remains as pristine as the day your windows and doors were installed, including the high quality, sustainable European redwood we use at ERW.
We recommend some very simple steps and signs to look out for when cleaning and inspecting your woodwork this spring.
Cleaning Products
When selecting the best products for cleaning your wooden frames, it's important to remember your woodwork is durable but it's not indestructible.  The simple approach is often best and this is the same with your cleaning products.
We recommend a soft cloth, warm water and liquid soap; washing-up liquid is ideal because it's designed to be gentle yet powerful on grease and to leave no soap marks when thoroughly rinsed.
Avoid any harsh chemicals or abrasive cleaning products such as white vinegar, bathroom/kitchen cleaning products or a bristle brush, they can damage the protective coating or paintwork designed to keep your wood in good condition and shield it from the elements.
If you pay your window cleaner to carry out the cleaning of your timber frames, they might use their own cleaning products that are suitable for glass but not wood and can cause damage. It's a good idea to check they have experience in cleaning timber and are aware of the best products to use.
Technique
Cleaning your timber frames and doors is very easy. Gently remove any debris and thick grime with a wet cloth, following the natural grain of the wood (if visible).  Some of the accumulated dirt may contain abrasive material such as sand, which could scratch the finish of your wood; it's important you wipe the surface, rather than rub, to prevent any damage.
Once the heavy dirt has been removed with only water and a cloth, you can go back over your woodwork with fresh warm water and liquid soap to remove any stubborn dirt or grease.  Use a new cloth or thoroughly rinse the initial one to ensure you don't transfer dirt back onto the woodwork.  Make sure you remove all the soap from your wood with clean water; residue can attract dirt and become sticky and greasy.  
Timber frames and doors are designed to stand up to the wettest weather conditions but it's best not to saturate your doors and window frames when you rinse them.  You can leave them to air dry, though running a soft, dry, lint-free cloth over them will speed up drying time and makes it easier for you to spot any potential repair work, such as deep scratches, chips or damaged seals.
Inspection
Things to look out for when cleaning your windows and doors:
Finish – is the paint, stain or protective coating free from flaking, cracking or fading?

Mechanism – are your handles, hinges and metal work showing signs of corrosion?

Wood – are there any dents, chips or deep scratches?

Seals – are there any breaks, splits or signs of excessive wear?
Frequency
Window frames are no longer cleaned as frequently as window panes, with most window cleaners preferring to use extendable brushes from a ground position to clean only the glass, rather than climbing ladders to clean the panes, frames and sills.  Also many window cleaners don't include your front door, which means external woodwork isn't cared for routinely and can make it more difficult for you to maintain your property.
An annual clean is our minimum recommendation but you might wish to clean and inspect your timber frames and doors more frequently.  Not only will regular cleaning keep your external woodwork looking pristine, a quick inspection during the cleaning process will help you to spot any necessary repairs while they are minor, rather than leaving them to become a serious problem. 
All of our timber frames and doors come with robust guarantees but with regular cleaning, care and maintenance it can be possible for your doors and windows to provide a lifetime of high performance.
Summary
Spring is the perfect time for the annual cleaning of all external woodwork on your property, not only will it get your house ready for the summer months but provides an opportunity to inspect your timber frames and doors.  A spring clean helps you catch any repairs early before they escalate into a problem and gives you ample time to book a professional for any specialist work.
We hope you found this article useful and if you would like advice or a quote on repairs or replacements we would be happy to help.  Please contact a member of our team at sales@erwltd.co.uk or call 01642 456167