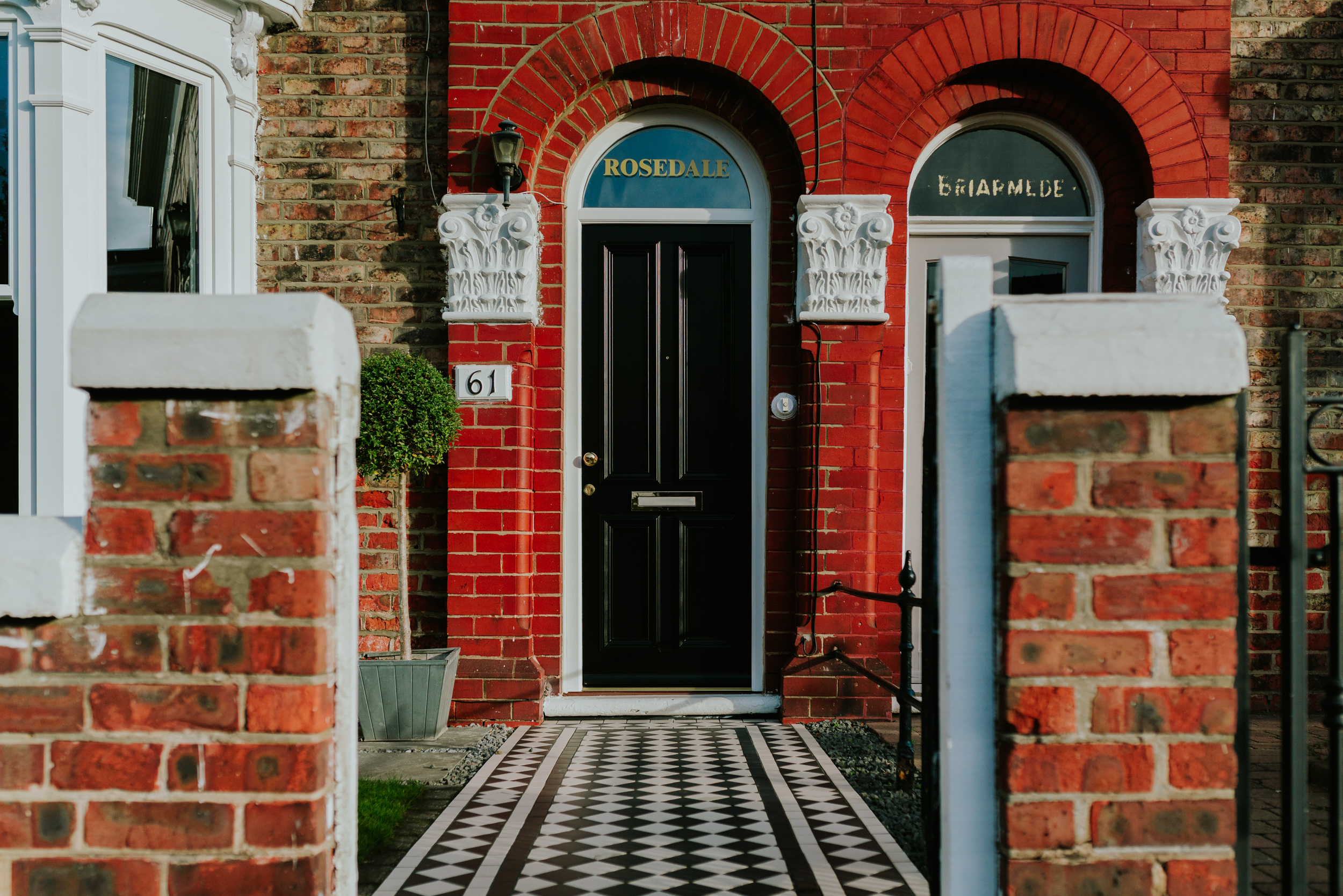 This article was published on March 26, 2022
Period properties are packed full of features and Victorian architects in particular, created entrances to make an impact.  Although original Victorian design is renowned for combining form and function, there are a number of reasons why you may want to replace your Victorian door.
Improved Energy Efficiency 
With increasing energy costs frequently making the headlines, an energy efficient home is becoming more important for every household.  
Traditional front doors don't use the advanced construction techniques or materials of a modern wooden door, this means they can warp due to extremes of temperature and exposure to humidity over time.  A warped door will no longer fit neatly into its frame, creating an increased risk of drafts entering your home.
In addition, many Victorian doors contain a window feature, which can also affect their energy performance.  Originally designed to demonstrate the owner's wealth, they also allow light to flood the entrance although being single glazed, they also allow heat to rapidly leave your property.
Improved Security
Security is perhaps the main reason for a property having a front door and surprisingly the appearance of your front door plays a large role in determining whether a criminal will attempt to break into your home.
In fact, the impression given by your front door is used by criminals to assess your property's overall security, as confirmed by the Metropolitan Police, "Your front door will always tell a thief the levels of security surrounding your home. If it looks really secure and burglar-resistant, then they'll think twice about trying to gain entry."
Period doors weren't designed to resist the methods preferred by modern criminals to force entry to your home.  They are particularly vulnerable to attack, not only because of their construction but also their materials, for example your locks and hinges might not be British Standard approved.
Improved Appearance 
Originally designed to demonstrate the social status and wealth of the Victorian homeowner, nowadays your choice of front door indicates how safety conscious you are and reflects your personal style.
Updating, restoring or upgrading your period home requires careful consideration and your front door is integral to the overall aesthetic of your property.  Regardless of whether the decision to retain the character of your home is a personal preference or a legal requirement with it being a listed building or located in a conservation area, it's possible to put your own mark on your home and meet legal requirements at the same time.  If you are unsure, we have a wealth of experience in helping our customers customise their home to suit their personal tastes, while retaining their property's historic personality.
Improving the appearance of your front door doesn't only concern design but also practical maintenance issues.  Period doors are more prone to crack, warp and fade due to the potentially lower quality wood used in their construction and exposure to the environment including sunlight, temperature and humidity.  
This vulnerability means they require maintenance to protect the wood and with Victorian doors this can be difficult and even dangerous.  Often you can't be sure of the chemical content of the sealant protecting your period door and old paints contain hazardous chemicals, which release toxic fumes or dust when removed and are now banned by law, such as lead.  The time and financial investment required to repair a period door can be extensive and this means a modern replacement door is a cost effective and practical option.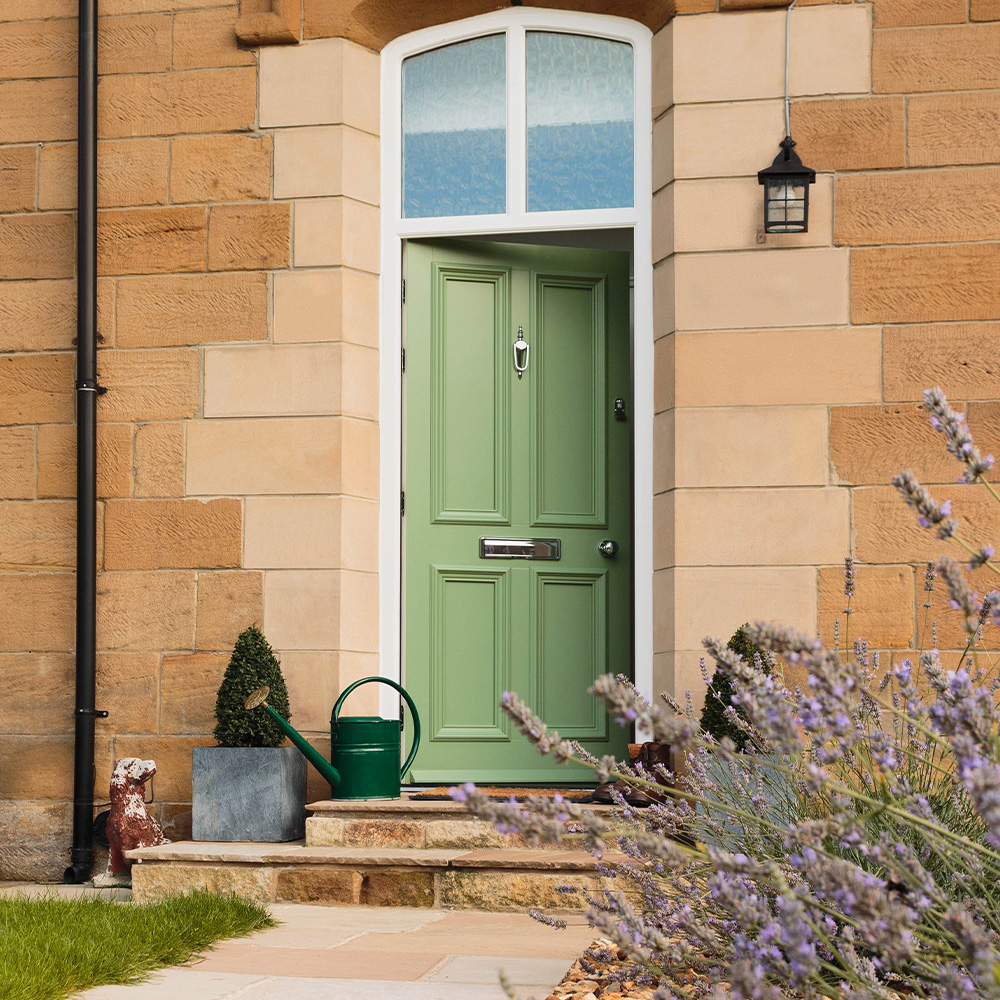 Summary
Replacing your Victorian door brings many benefits, not only keeping you and your family safer and warmer but also enhancing the overall appearance of your home without sacrificing any of your property's historical charm and character.
As experts in designing, crafting and installing doors for period homes, we know how important it is to marry functionality and design, for example our York door pictured above, is a modern take on the period doors that defined 19th century homes and incorporates historical moulding and ironmongery design details, combined with the latest security and thermal efficiency.
If you're considering replacing your Victorian doors, we'd be happy to help you explore the various options available to you.  Please contact one of our team by emailing sales@erwltd.co.uk or calling 01642 456167.