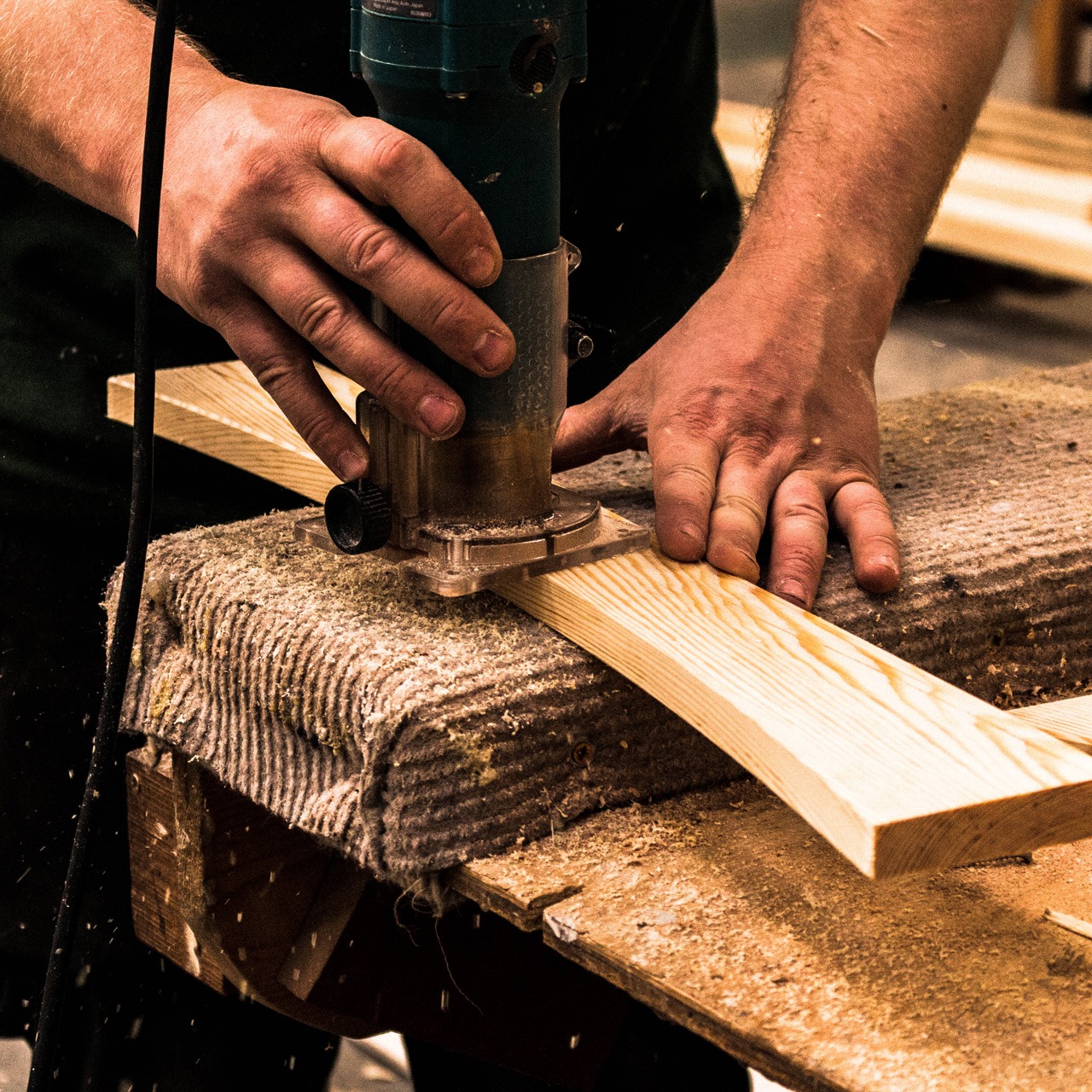 This article was published on June 7, 2022
Looking for a new timber entrance door can be a time-consuming process, from finding a style you like, to a company you trust; there are several things you should consider before deciding on who to choose to craft your door. This article discusses five areas to look out for when choosing a timber door company. 
1. Experience 
Probably one of the most important things to consider when choosing a timber door company, their experience in joinery is vital in order to ensure the end result is of a high quality and matches your specifications. 
Crafting doors from timber is a complex and intricate process, requiring skill and precision to ensure your door performs as it should. Minor errors can result in poor energy efficiency, compromised security and it not looking as you wished. 
If you live in a conservation area, or your property is listed, choosing an experienced company means you'll have peace of mind knowing they can support you every step of the
way with any planning applications which may need to be submitted. If the company does not have this experience, the process of having your new door installed can be held up.
2. Customer Reviews 
The best insight you have into a company is how others have viewed their own experiences. Whilst there may be reviews on the company's website, we'd always recommend taking a look on independent review platforms such as Google, Trustpilot or Facebook recommendations. These reviews cannot be changed or removed by the company themselves, so tend to be an accurate reflection. 
It's sensible to use your own judgement on these platforms. For example, if a company has received hundreds of five star reviews and then has one or two one stars, it may be worth considering why this is the case and reading the reviews in more detail to come up with your own conclusion. 
If you are choosing a company which a neighbour has used, it may be worth asking them how they have found their experience dealing with the company and ask if you can take a closer look at their door.
3. Guarantee 
It's really important to check with any timber door company if they offer a guarantee with their doors. Any reputable company will offer a guarantee with their products. 
We'd recommend asking a company how long their guarantee lasts for and what things it covers. If a company doesn't offer a guarantee, we'd recommend choosing somewhere that does. 
4. Seeing the product 
It's worth checking if the company has a workshop/showroom which you can visit to see products being made and the processes they use. It's also the perfect opportunity to ask any questions that you may have. Visiting the workshop also allows you to meet the team and get a feeling of how the company's customer service is. 
Here at ERW, we love showing people around our showroom and workshop; we're passionate about what we do. As all of our visits are by appointment only, we have the time to chat through your project and offer any guidance you may need.
5. Payment options 
There's no denying that choosing a timber door is not the cheapest option on the market. Whilst timber does have a higher initial outlay, their longevity over other materials does
mean it's the most cost effective choice in the long run. Additionally, a crafted timber door can be personalised to your specifications and design wishes, meaning you have a fully bespoke door for your home. 
Some companies, like ourselves, offer finance options, meaning you can spread the cost of your door over a period of time, meaning you can get the door of your dreams without needing all of the money upfront. 
Summary 
We hope this article has provided you with some useful information and things to consider when choosing a timber door company to help you with your project. Here at ERW, we're proud to say we have over 40 years' experience crafting bespoke timber windows and doors and have extensive knowledge of working on properties which are listed, or located within a conservation area. 
If you would like to arrange an appointment for our showroom/workshop please call 01642 456167 or email us at sales@erwltd.co.uk and a member of our team will be more than happy to help.