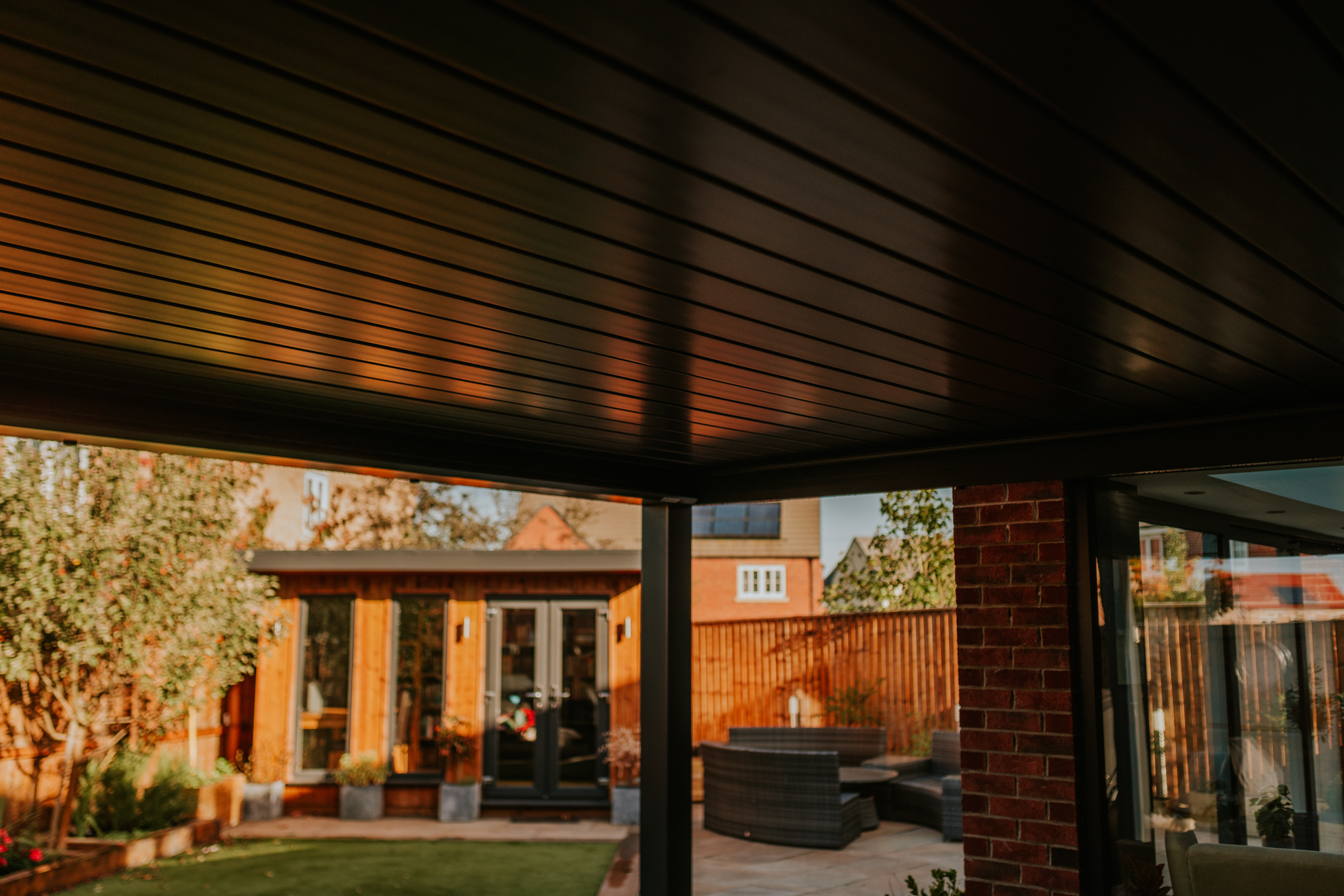 This article was published on September 4, 2022
Spending time outside is usually relaxing and refreshing but as the weather starts taking a turn this time of year most people tend to retreat indoors. However, having the right space available means you can enjoy your outdoor space all year round. 
There are many benefits to spending time outside and having the right outdoor space to enjoy it is very important. 
Some of these benefits include:
Mental health – Things such as your mental health could improve by spending even a small amount of time outside everyday. Your stress levels can easily be raised without you even noticing by flashing screens and noisy phones, so taking some time away from technology and spending time sitting outside can be extremely helpful with the right space.

Family time – Having a space where you can let the children run around and blow off steam is essential to their upbringing and development as well as it is enjoyable for all the family to get involved with. Research has shown that when children spend time in an outdoor living space it is then associated with a lower risk of nearsightedness as it is thought to be associated with higher levels of vitamin D, stronger muscles and viewing objects from different distances is one of the best ways to maintain eye health especially for those use screens on a daily basis. For more information on how playing outdoors helps click

here

.

Entertainment – When it is a special occasion for example a birthday, you would want to celebrate in style all year round. Who's to say a BBQ is only good for the summer? By having a dry space outside you can have somewhere to have parties and enjoy your garden no matter the weather.  Also, throwing garden parties always feels extra special and never fails to impress your guests.
Whether it is for a garden party or a family night in, an outdoor living space can shape and enhance your environment in many ways. Deciding on getting a veranda or pergola is a big decision and can seem overwhelming with all the available options and styles to think about. Our friendly team is on hand to help and guide you through the process to help make it as smooth as possible. 
Call 01642 456167 or email info@erwltd.co.uk for more information on how to maximise the use of your outdoor space.