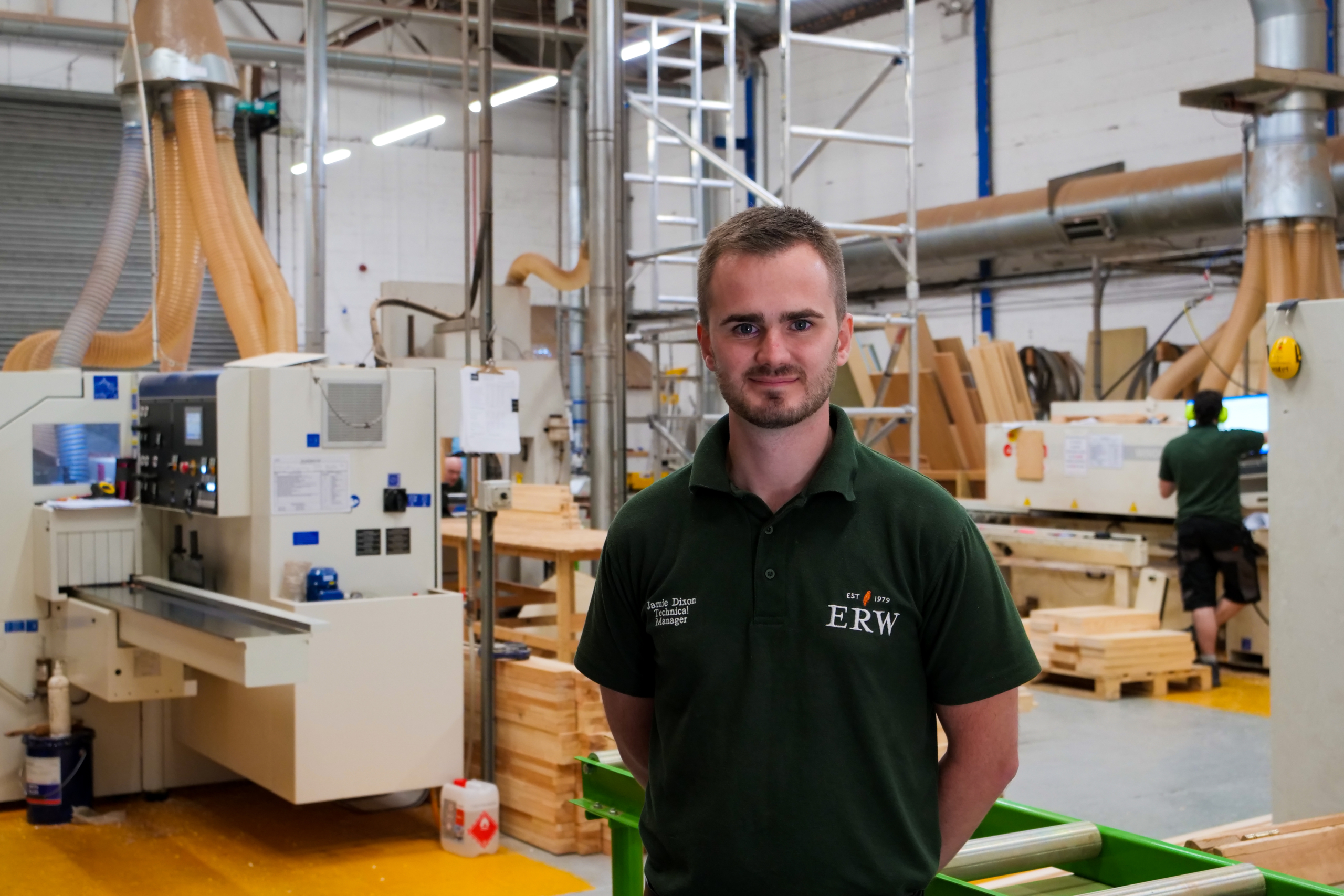 This article was published on November 30, 2022
PRESS RELEASE
A Technical Manager within a leading home improvement company has been acknowledged for his incredible work. Jamie Dixon, who works  at Middlesbrough Based ERW, was awarded the Rising Star award by the British Woodworking Federation (BWF) at their ceremony in London on the 25th November.
Jamie began his career at ERW in 2015. He has quickly worked his way up the company, showcasing excellent attention to detail and innovative ideas. A recent project Jamie worked on was to design a new range of more thermally efficient wooden entrance doors.
Jamie has also worked on notable projects, such as Manchester's London Road fire station redevelopment and the renovation project within Darlington's yards. He is currently involved with the Leonardo Building restoration project in Leeds.
The BWF is the trade association for the woodworking and joinery manufacturing industry in the UK. Established in 1934, it now has over 700 members..
Helen Hewitt, Chief Executive Officer of the BWF said "Jamie has clearly demonstrated incredible passion for his job and takes pride in what he does. He has had a significant impact on ERW Joinery in his seven years at the company. It's clear he's an integral part of the operation and is evidently valued by customers and colleagues alike. My congratulations go to Jamie for being this year's Rising Star."
ERW pride themselves on providing industry-leading and thermally efficient timber windows and doors. Delivered with the high level of dedicated service that people expect from a local company.
Phil Tye, Operations Director at ERW added, "Jamie is a huge inspiration to the team, bringing new ideas and helping us to shape our business for the future. We take great pride in supporting our staff from the very start of their careers, shaping them to become outstanding leaders within our industry. We are all over the moon he has been recognised for the outstanding contribution he has made on his journey with us. We can't wait to see what the future holds for Jamie."