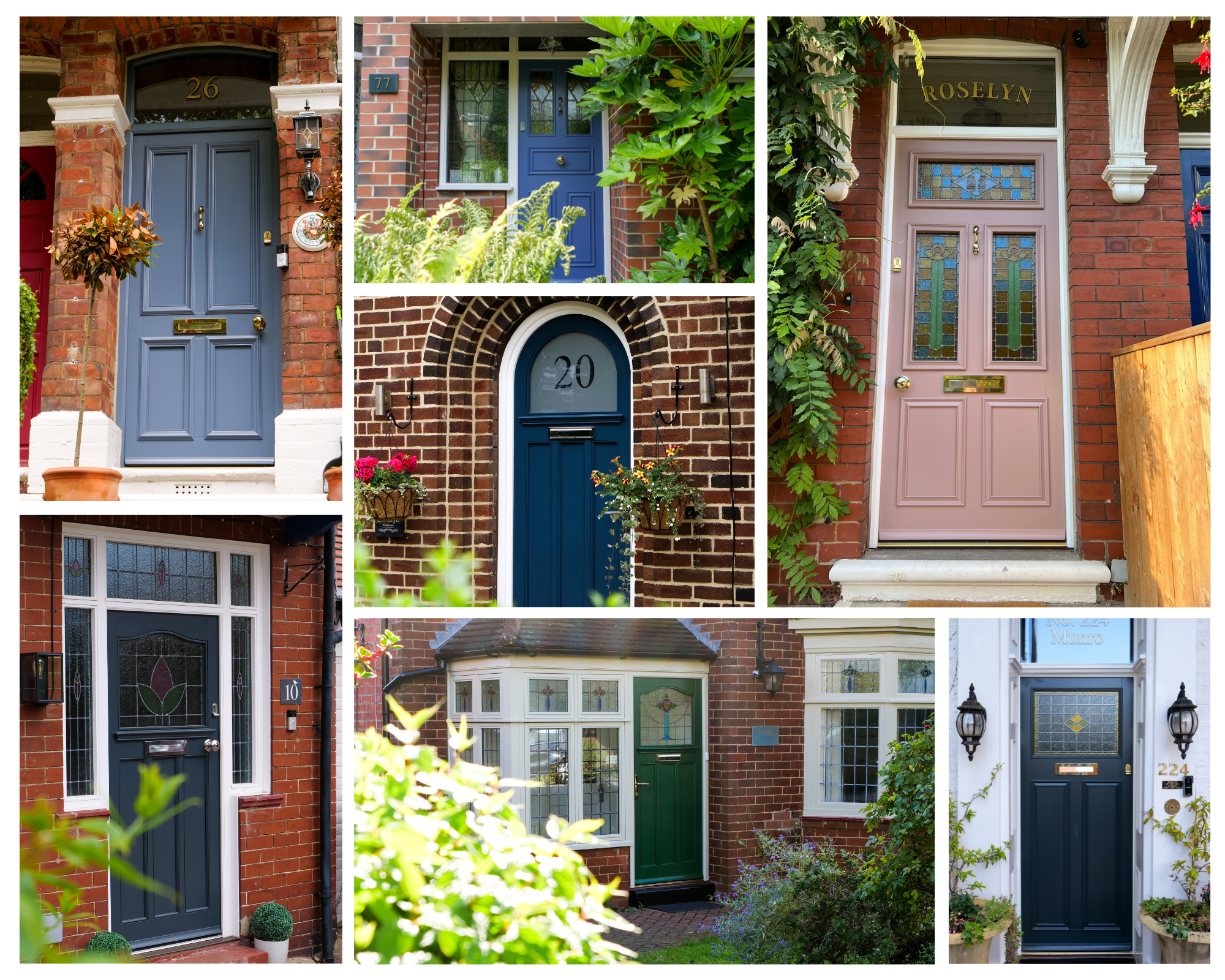 This article was published on March 10, 2023
Did you know there is a psychology behind colours? It's been long documented that certain colours can evoke certain feelings and memories which can be different for different people. With over 40 years' experience of crafting custom doors, we've seen a wide range of colour choices! This article delves a little deeper into the psychology behind certain colours and what it can represent.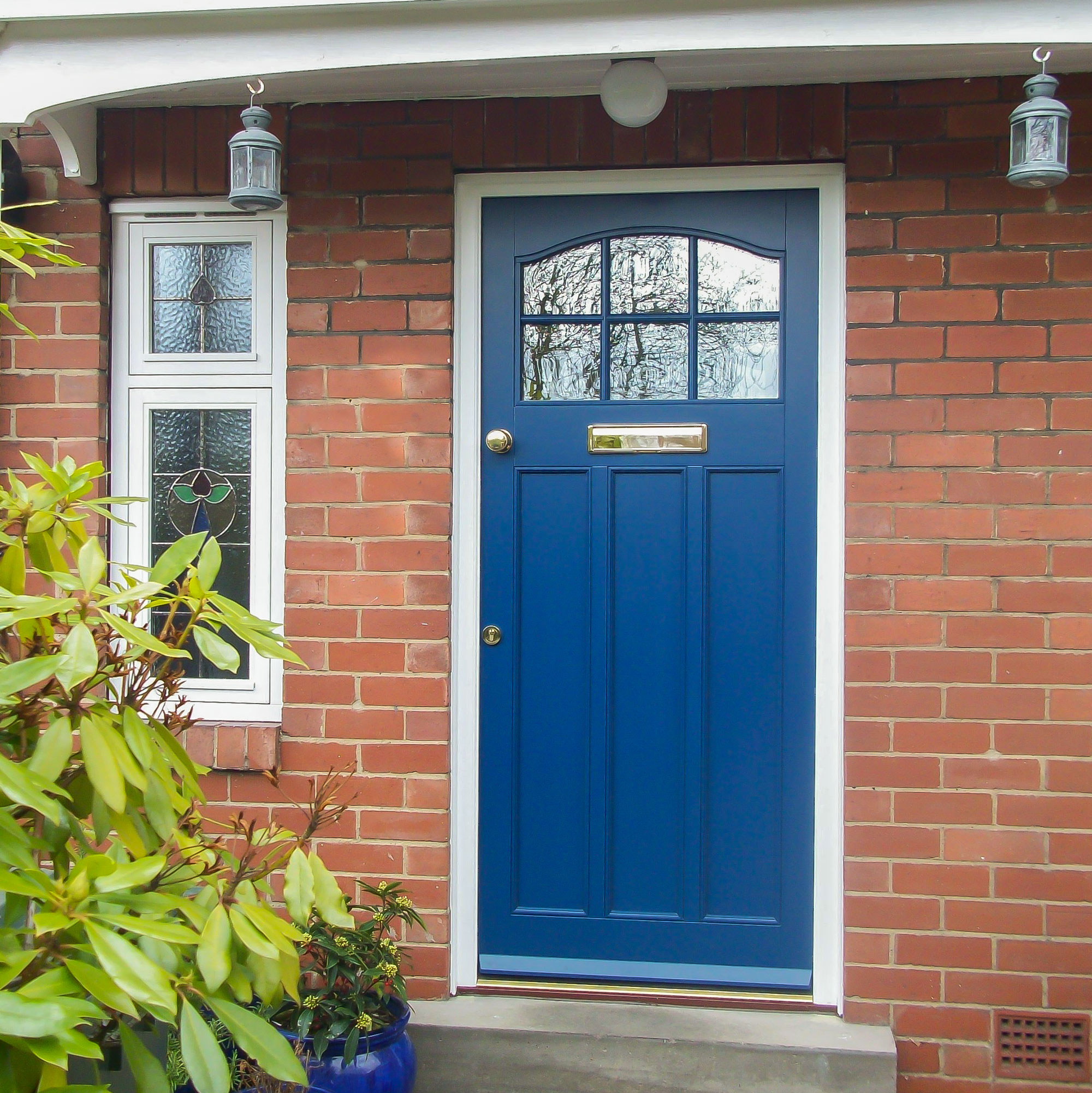 Blue
Blue is the colour of trust, loyalty and calmness, having a blue door can sometimes be known to add value to your property as well as convey confidence and dependability. Blue shows honesty, loyalty, support and good communication. Light blue tends to mean that you are a hopeful and positive person whilst dark blue tends to mean that you are a very calm person and sends a message that your home is welcome to anyone.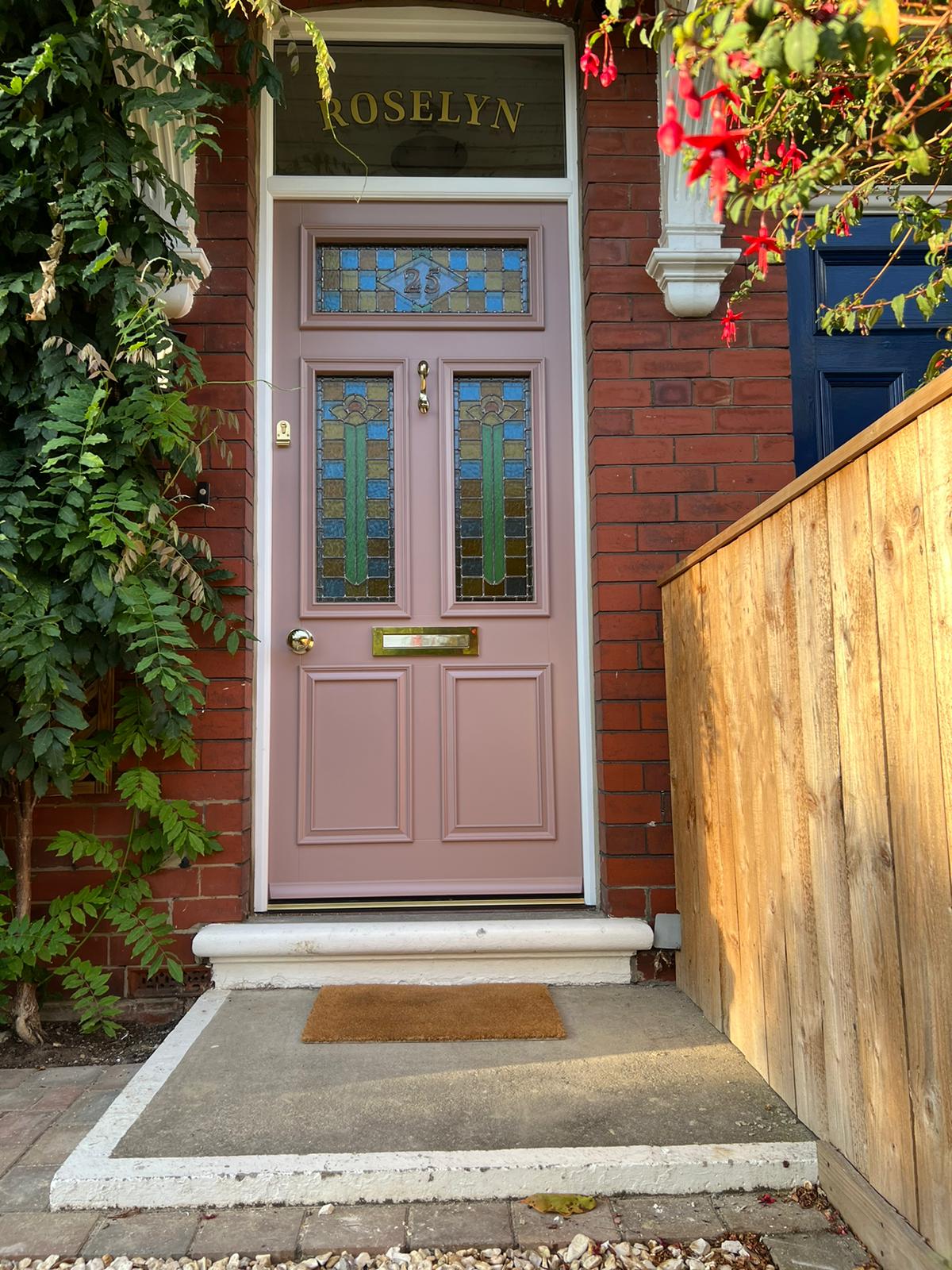 Pink
Having a pink door is a statement which shows you are bold and outgoing as well as optimistic. It is one of ERW's most popular colours for a front door due to it making an impression when someone sees it for the first time. It tends to mean you are affectionate and nurturing to everyone in your life as well as being generous and when people are around your home you want everyone to feel special.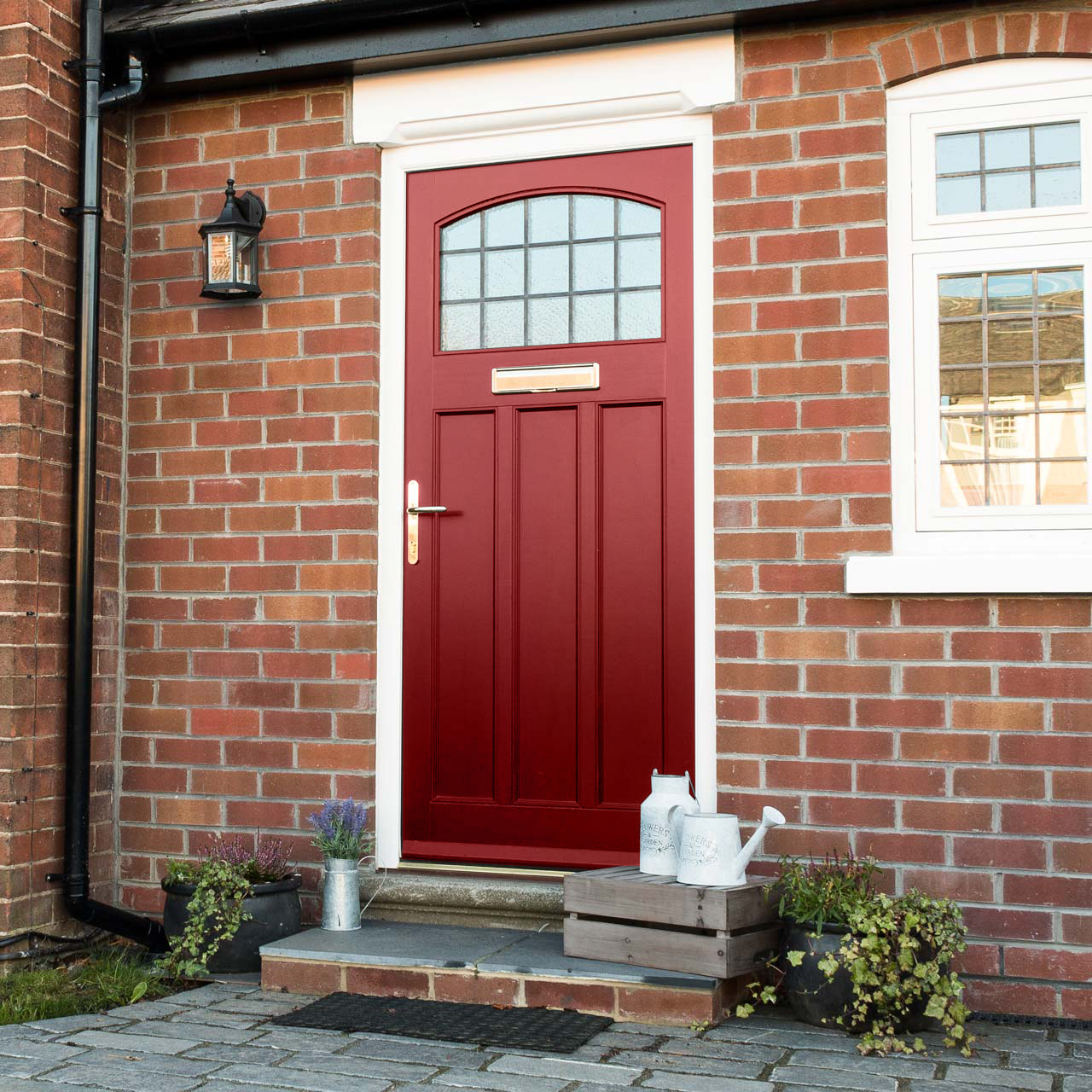 Red
Red is the colour of power, strength and boldness, having a red door is seen as traditional whilst also conveying a bold and strong personality as well as confidence. It conveys a bright, warm and loving personality as well as being a positive thinker. It could also mean that you are vibrant and full of energy, it definitely sets you apart from the rest of your neighbourhood.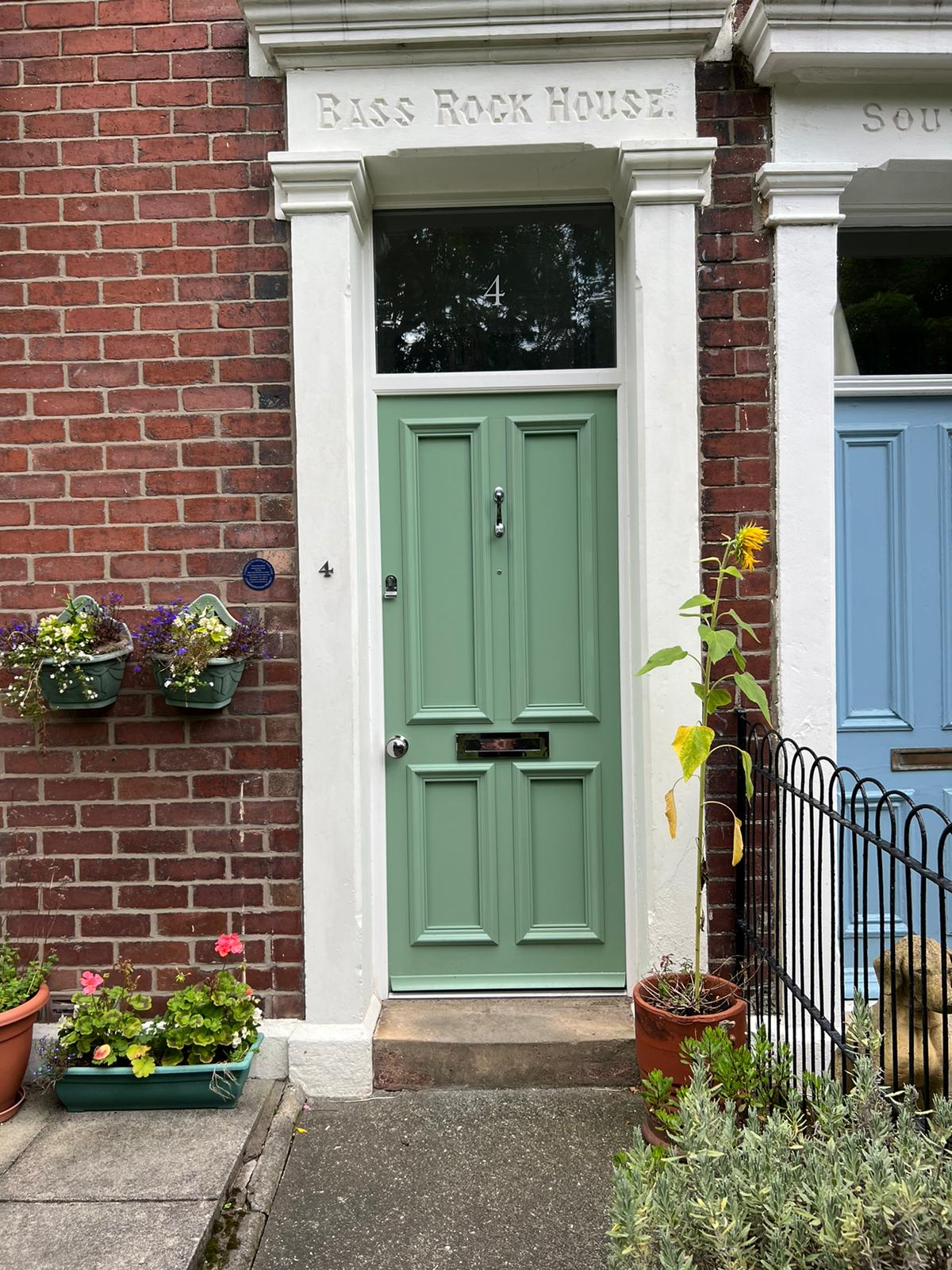 Green
Green is associated with nature and peacefulness, having a green door is linked to you believing in science and facts as well as favouring peacemaking and being a nature lover. It conveys trust, growth and a grounded personality as well as safety and community. It could also mean that you are ambitious and desire personal growth, as well as subconsciously choosing green to express your love for nature and things that are constantly growing and evolving.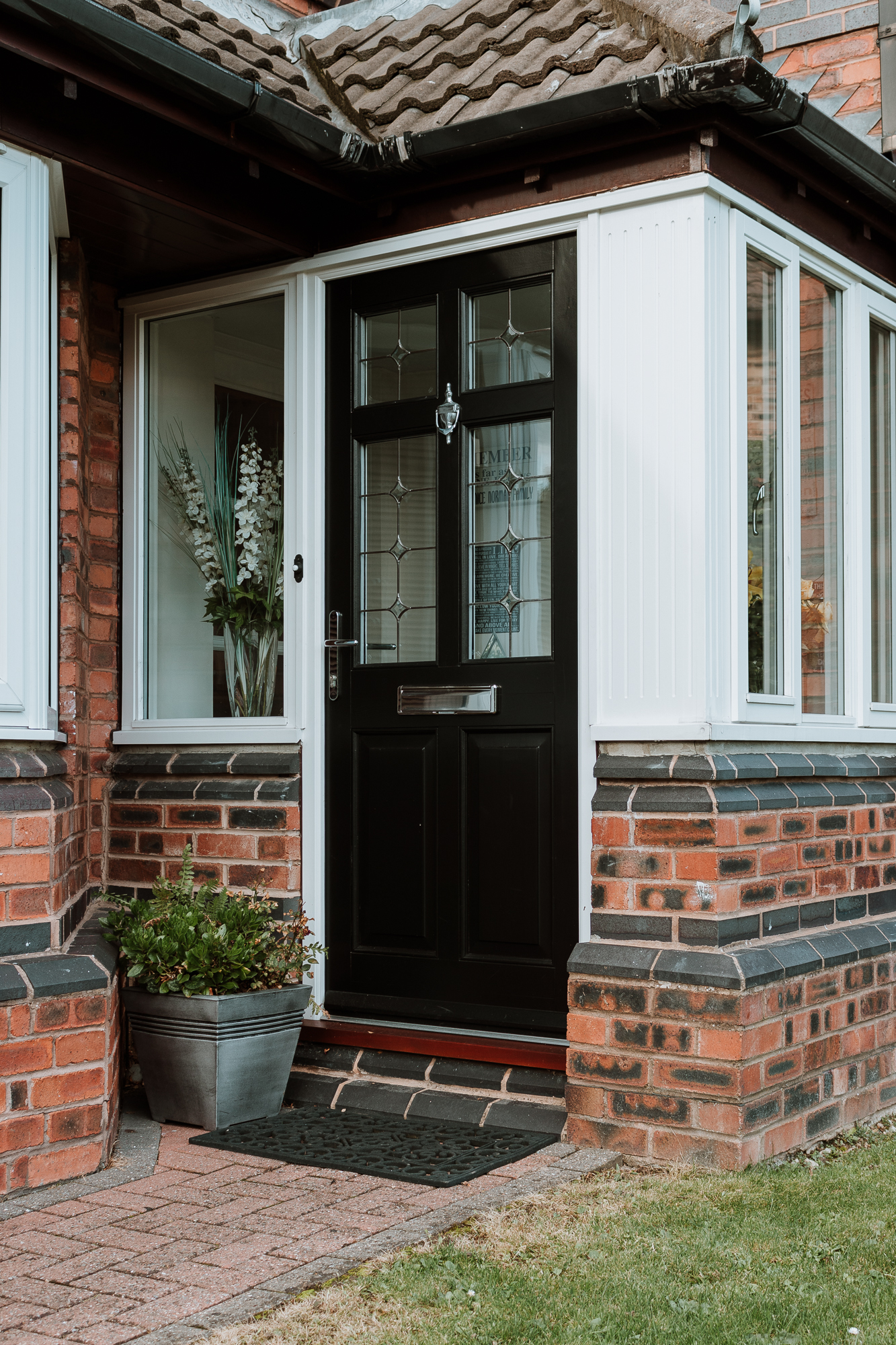 Black
Having a black door is linked to being powerful yet calm. It is said to be good if you want to sell your property in the future as it is monochromatic and part of a neutral colour scheme. A black door shows authority and sophistication as well as showing that the person who lives behind the door is a strong individual who has a serious view of life. 
Summary
ERW has over 150 colours for you to choose from, ensuring you choose the perfect colour for your property to enhance kerb appeal. Our designers can help you personalise the lead detailing to ensure your door is customised to your style. You can also view our colour chart online for inspiration. If you'd like to arrange a visit to our showroom to view our range of doors, contact us on 01642 456167 or info@erwltd.co.uk