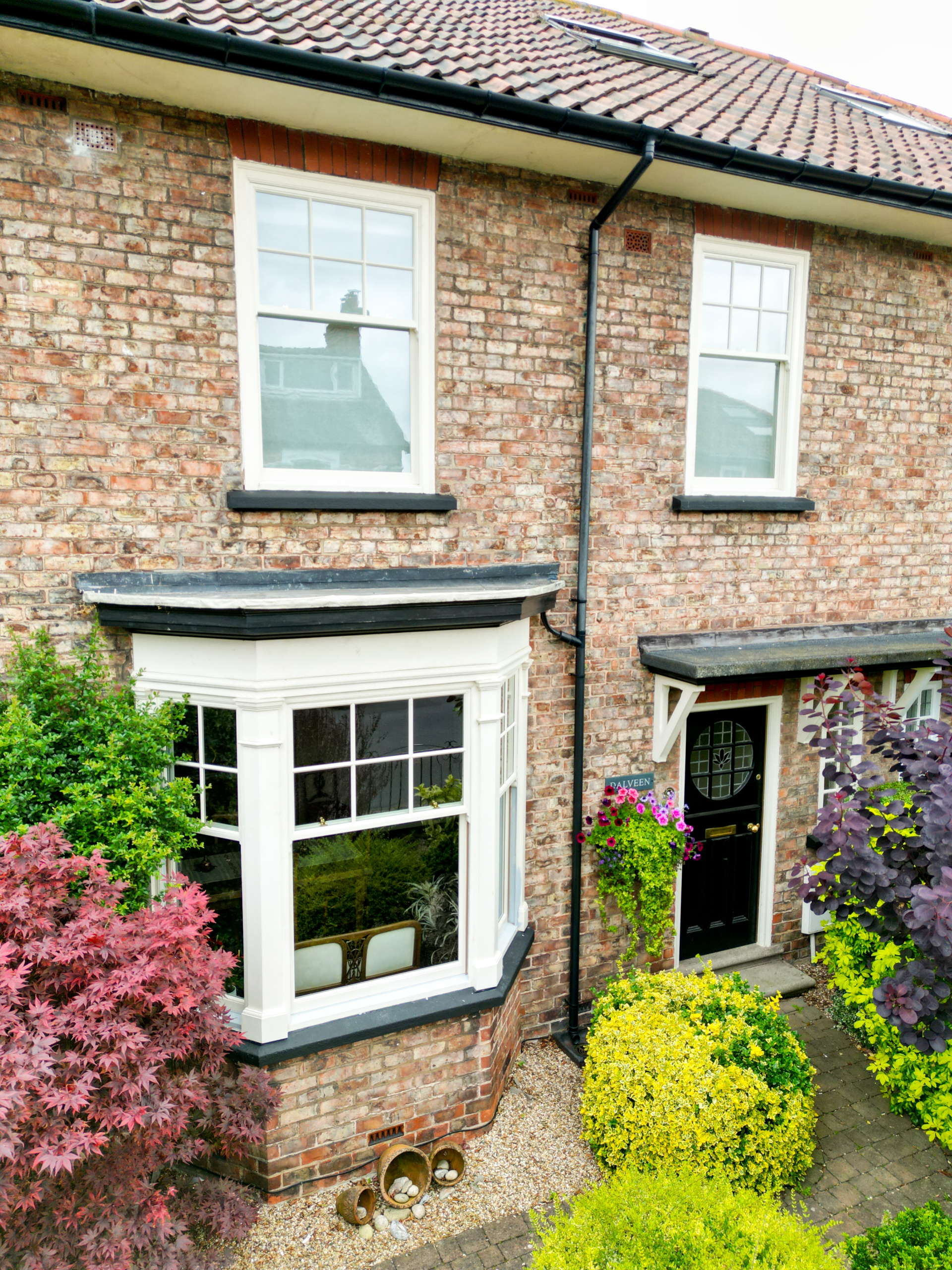 This article was published on September 10, 2023
In today's evolving property landscape, many homeowners face the pivotal question: to move or to improve? With the pressures of the cost-of-living crisis and increasing mortgage rates, the answer for many, leans towards renovation. Investing in home improvements, especially with timber windows and doors, could be a game-changer for your property. Replacing your windows and/or doors can result in increased energy efficiency, resulting in lowered energy bills. 
This article looks at the trend of renovation and why choosing timber windows and doors might be the best option for you and your family.
Rising Trends in Renovations
Data from UK-based Together's report, 'Opportunities in Challenging Times,' underscores a pronounced trend among homeowners favouring home improvements. Energy efficiency and the desire to rejuvenate spaces have emerged as compelling motivations.
With rising mortgage rates and uncertainty for the future, home renovation tends to be the more prudent decision to ensure financial stability. It also puts you in the best position to sell, once the housing market settles.
Why Timber Windows and Doors?
There's nothing quite like the beauty of wood. Inviting, charming and environmentally friendly, there has been an upsurge in people opting for timber windows and doors to maximise the aesthetic appeal of their home.
Choosing timber windows and doors from us offers a multitude of benefits:
Customisation: With 150 colour options and full personalisation available, your windows and doors can effortlessly complement you and your home's unique style.
Long-Term Guarantee: we provide a robust 30-year guarantee on fungal rot and decay, exemplifying our commitment to quality and craftsmanship.
Increased Energy Efficiency: the cutting-edge vacuum glazing technology, which has gained traction in the UK, especially in period properties, offers insulation superior to traditional methods:
Efficiency exceeding even triple glazing

Soundproofing that's perfect for properties in bustling areas

A design thin enough for period properties and those under the UK's stringent planning restrictions

Environmentally-friendly attributes, aligning with the UK's sustainability goals
Value Addition: As pointed out by an article by This Is Money, quality timber windows can indeed enhance a home's value in the UK, setting homeowners up for favourable prospects should they choose to move in the future. It's also really important to ensure your windows are timber if you live in a conservation area or live in a listed property. Installing alternatives may actually be detrimental to the value of your home once you look to sell.
Seeing is Believing: Our Middlesbrough showroom allows you to appreciate the intricate craftsmanship behind each window and door. We're a family run business that values incredible attention to detail and the best customer service.
A Testimonial to Trust
"We have already noticed that the house feels much warmer and also retains the heat for longer. I thought that the advice you gave us was excellent & the attention to detail from yourself and your workforce was so important in helping us decide about the best products. Could you also please pass on our thanks to the workforce who were professional, hardworking and above all craftsmen. We will certainly be happy to recommend your company to any of our friends who may be considering similar work" Mrs R, Darlington
Making it Financially Feasible
Understanding the economic concerns of UK homeowners, we offer bespoke finance options on most of our products, meaning you can spread the costs whilst ensuring your home has the best quality windows and doors available.
We are authorised and regulated by the Financial Conduct Authority, our FCA Firm Reference Number is 915157.
The Verdict
The current socio-economic situation and the unmistakable benefits of quality home improvements make a compelling case for renovating over relocating. So why not fall back in love with your home by investing in beautifully crafted timber windows and doors?
We can work with you to create the home of your dreams. Our team is ready to welcome you to our award-winning showroom, where you can view our ranges and see first hand our process for creating not only beautiful, but efficient, home improvement products.
Please call 01642 456167 or email sales@erwltd.co.uk to arrange an appointment.
We also have a digital brochure available for inspiration. You can request a copy here.