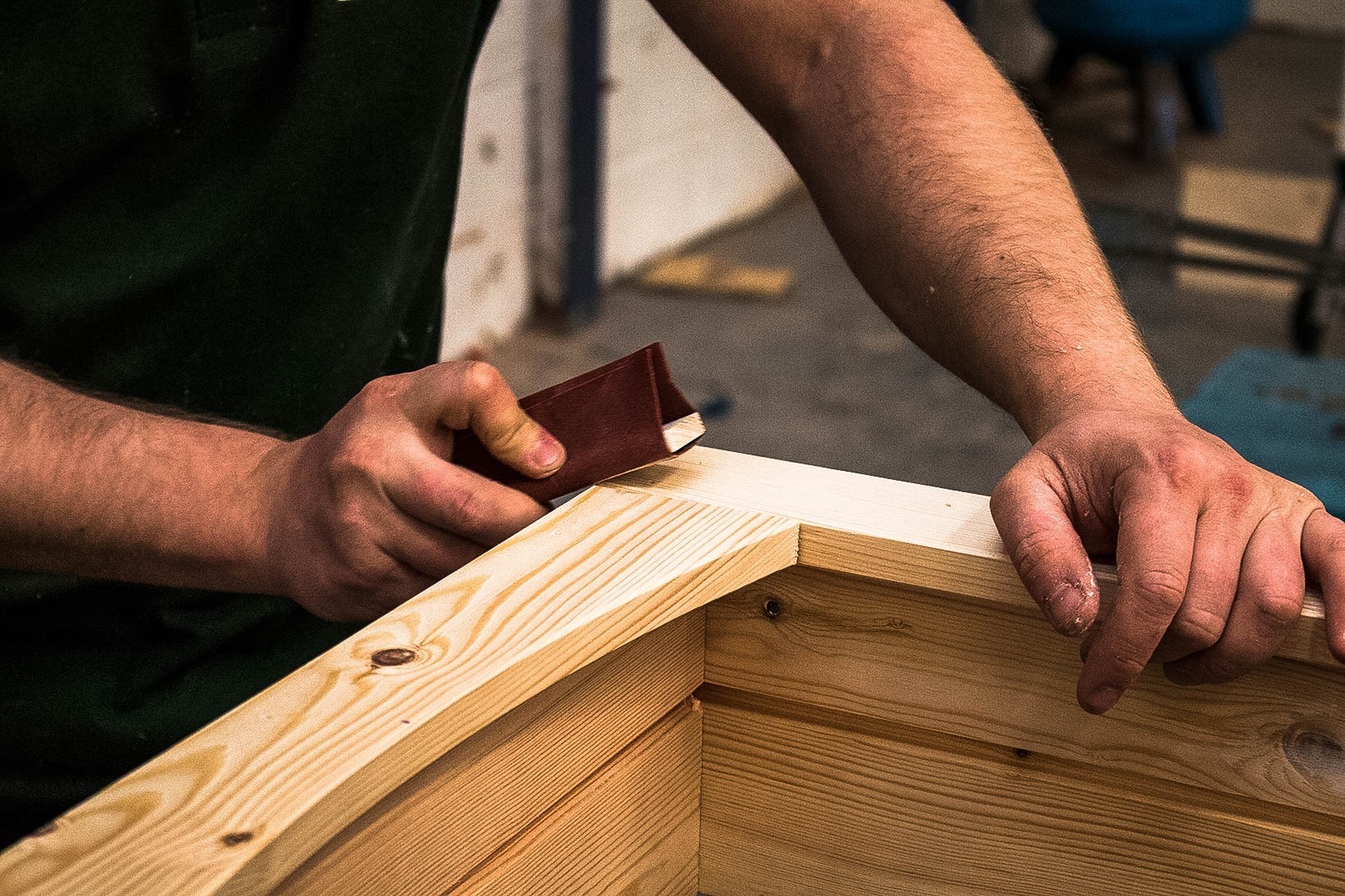 This article was published on March 16, 2016
Here at ERW we often get asked is hardwood better than softwood for windows?
The short answer is neither. Softwoods account for about 80% of the world's timber production and are more commonly used in the construction of window frames and doors yet each type of wood has
its own qualities and characteristics that make them perfect to use. The main difference between the two is visual and structural. Visually, Hardwood has a attractive grain texture that looks lovely finished in a light stain whereas Softwood is often engineered and includes modern finger joints that look better painted. However some people choose to exp
ose the engineered finger joints for a more continental look.
Structurally Hardwood (deciduous) trees have broader leaves that change and drop with the seasons. They are found in places with moderate weather cycles that change throughout the year and often bare fruits or pods. Softwoods (coniferous) come from trees that have needles and cones and retain their leaves all year round as they are usually from cooler climates like the Arctic Circle. Hardwoods are typically denser than softwoods however Softwoods have open cells that allow them to absorb things better than most Hardwoods such as adhesives or finishes and it also makes it easier to treat them and increase their durability.
At ERW we use two types of Hardwood, Sapele and Red Grandis. Sapele is a member of the traditional 'Mahogany' species which gives the more recognised strong reddish hue and is available with Full FSC certification and Chain of Custody. This means
that it comes from well managed sustainable sources. Red Grandis is a FSC pure, knot free, uniform Hardwood timber that has the appearance of Oak without the price tag. It's soft, yellow hue makes it a lovely addition to any home.
In the final stages of manufacturing adding a stained effect to these Hardwoods allows more of the natural colour to take centre stage whereas paint offers a distinct coating that can be added in any colour.
The Softwood that we choose to use is Engineered Redwood. We generally provide the Engineered Redwood painted as there is modern finger joints on the face of the timber. This is because the type of tree Softwood generally comes from has branches that sprout low down the trunk. The knots from the branches then have to be cut out of the wood in the engineering process and the pieces have to be sealed together to create one long piece of timber.
The choice to use Hard or Soft wood is completely personal and at ERW we specialise in bespoke, made to order windows and doors which means we are much more flexible in every aspect from manufacture to installation. At our award winning showroom we have a collection of finished products on display and  we offer tours of our manufacturing facility so that you can see first hand the work that goes into creating our products.