This article was published on October 13, 2020
2020 has been a year of disruption for all of us. Like every business, how we're meeting with clients and welcoming people to our showroom now is very different to how we were operating at the start of the year.
Thankfully, despite the changes, some normality has resumed and we're able to work on exciting domestic and commercial projects. Our work on the refurbishment of Teesside University's Grade II listed Victoria Building is one such project.
The Victoria Building has been a fixture of Teesside University since before it was Teesside University. It's an imposing two-floor Victorian brick building, with grand sash windows and impressive sight against the backdrop of the modern structures that surround it.
The building was designed by Alexander & Herman and built originally as a school in 1892, before being purchased by Constantine Technical College in 1963. That college later became 'Teesside Polytechnic', which then merged with Teesside College of Education and in 1992, became the 'University of Teesside'. In 2009, its name was changed again and the University of Teesside became 'Teesside University'.
Today, the university consists of 27 buildings dotted around central Middlesbrough, with student accommodation on-site and a campus in nearby Darlington. All of this growth has happened around the Victoria Building, which sits in the heart of the campus as the home to Teesside Launchpad — a space for students and graduates to create high growth startups.
As part of the Launchpad, students and graduates have access to workshops and mentoring and in areas from finance and intellectual property to branding and marketing to help them grow their ideas..

It's great for us to be involved in the renovation of a space used to breed future Teesside businesses.
Our work
The £2.3 million refurbishment of the Victoria Building will provide enhanced business networking opportunities, presentation spaces and facilities and is part of Teesside University's £300 million masterplan to transform the campus to enhance the experience for students, staff and partners.
Our role in the ongoing project is to carry out the renovation of existing windows, in total, this means the upgrade of 110 windows, done over two phases to be completed by the end of 2020.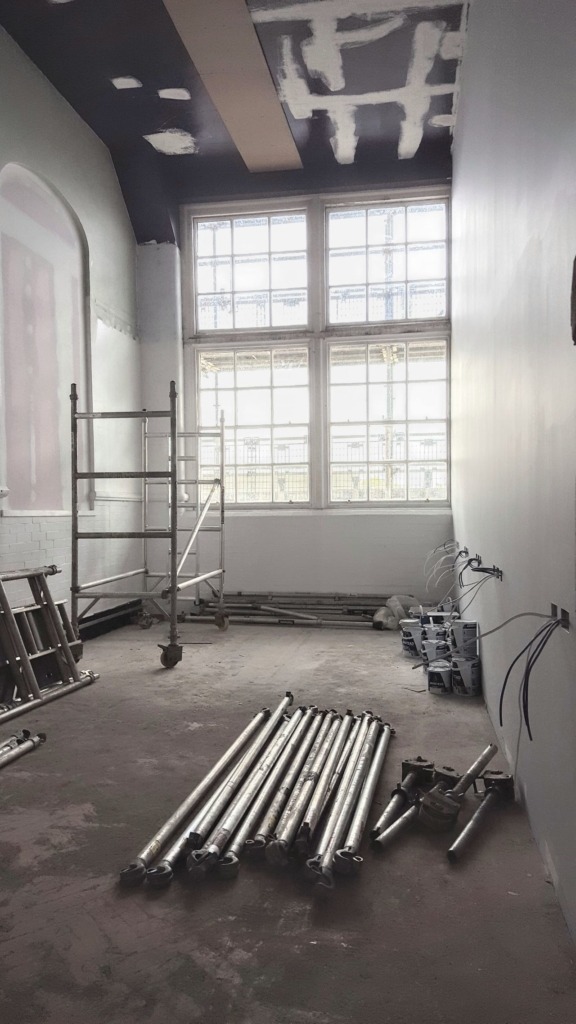 With any heritage project like this, it's important to not only upgrade the windows to meet modern standards of efficiency and performance (improving security and sound-proofing) but to preserve the character of the building.
It's testament to our team that we've been able to do both. Being involved in the restoration of an iconic building and learning first hand the meticulous craft and attention to detail required to replicate period windows has also been a great experience for our apprentices, Joe Howe and Bailey Donkin, who has been assisting on-site.
Work on this project comes on the back of our successful large scale restoration of Manchester's London Road Fire Station, as well as previous Heritage work on education buildings at Durham University and Askham Bryan College in Middlesbrough's Stewart Park.
Listed buildings like the Victoria Building are part of the fabric of this region and the country. They're important historically, socially and architecturally. We take great pride in being able to help maintain their significance while ensuring they play a central role in the future of our towns and cities.
We're looking forward to getting involved with many more heritage projects in the years to come.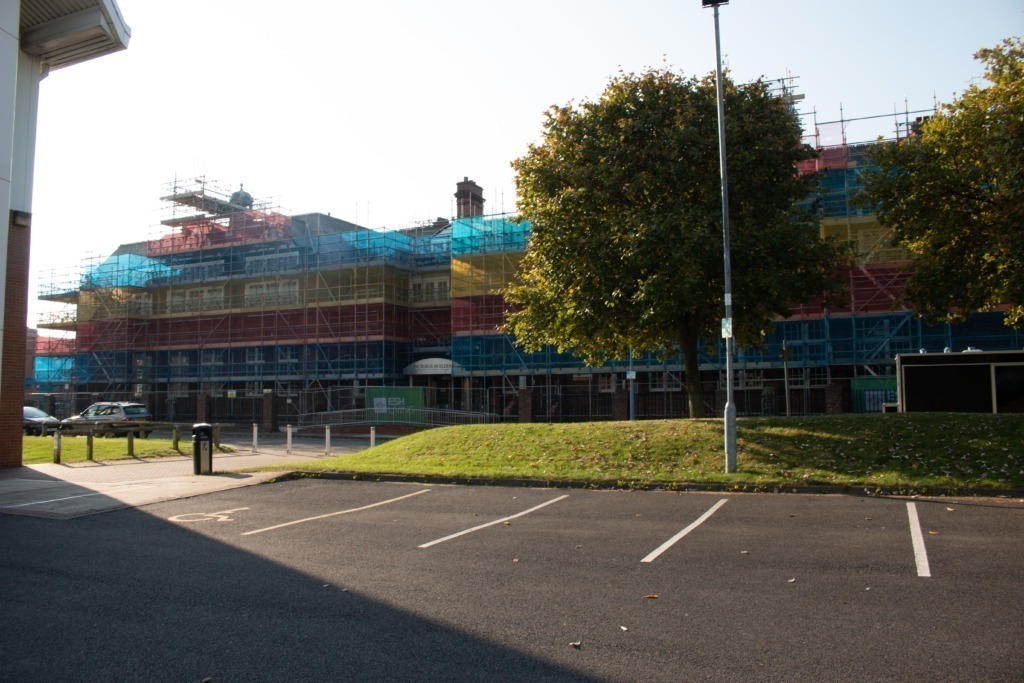 If you have a restoration project you'd like to discuss, get in touch with our team on 01642 456167 or email us at sales@erwltd.co.uk.