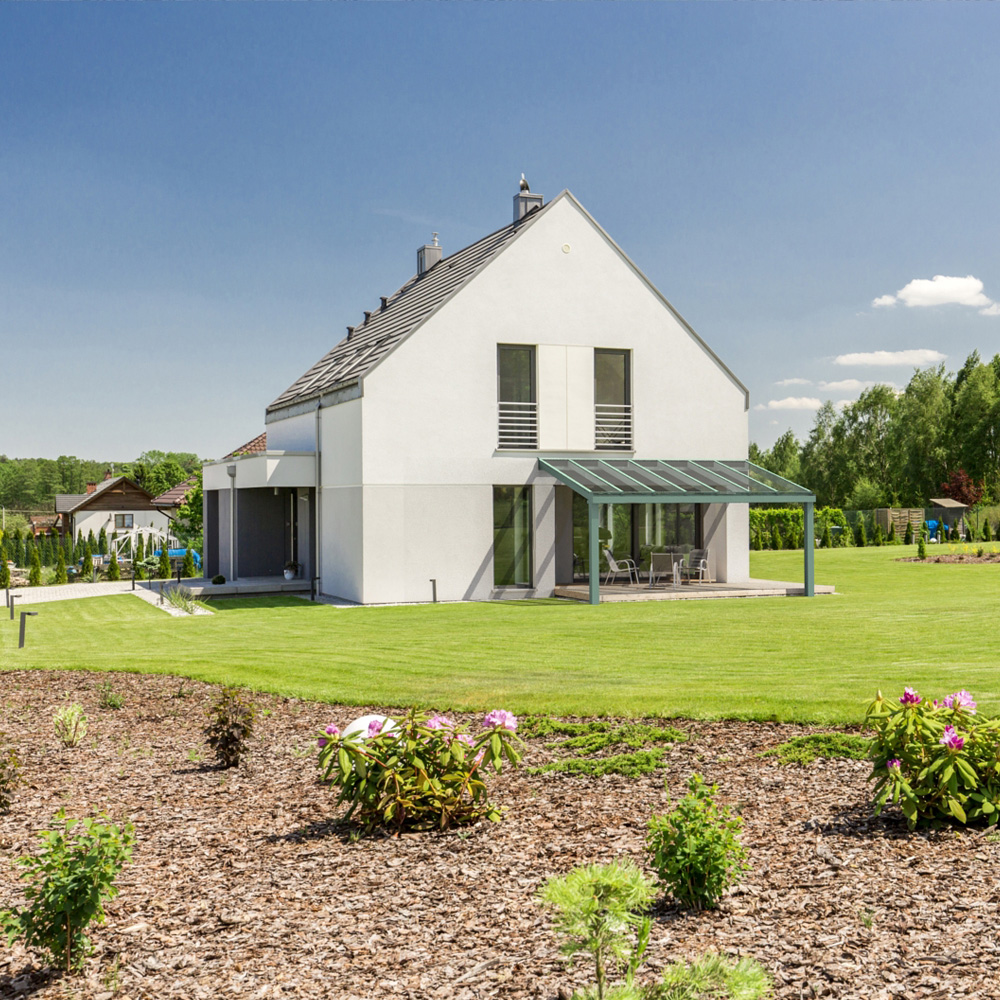 This article was published on January 29, 2021
As we write this post, it's the start of a new year. The days are slowly getting longer, bird song is increasing by the week, and the first daffodils are starting to appear. Spring is on its way. Which, of course, means spring cleaning and home makeovers. 
Typically, these makeovers centre around freshening up the inside of your home. For this blog post though, we wanted to focus on transforming your outdoor space in time for Spring.
While breathing new life into a living room or bedroom can be done with a fresh coat of paint, accessories or new doors or windows, giving your garden the same treatment can seem a little more daunting, especially if it's overgrown, tired or designed for a different purpose.
But with a little inspiration and some careful planning, any garden can be turned into your ideal space.
Step 1: Work out what you want
To achieve your dream space, the first thing you need to do is establish what you want your garden to be.
Will it be a space for your kids or pets to play? 

Do you want to plant flowers or grow vegetables?

Do you want a garden to look after or a maintenance-free space?

Will it be a place to spend time with family and friends? 
Depending on how much space you have, you may be able to create a garden that ticks multiple boxes. But knowing what you want from the off will help you plan accordingly. 
For example, if you want to enjoy your garden with family and friends all year round, you'll need enough patio space for furniture and a veranda or pergola. Or, if you're planning a space for the kids, the surface and equipment may need to be suitable for use whatever the weather (kids aren't put off by the elements as easily as we adults are!). 
Step 2: Finding inspiration
When you have a focus for your garden, it's time to get inspired. There's no shortage of ways to do this. 
For outdoor living, take a look at some of the photos in the galleries on this website. We have inspiring images of bioclimatic pergolas, custom-designed to offer an outdoor living space that can be used regardless of what the weather is doing outside; verandas in contemporary and traditional styles that complement any space and conservatory upgrades that transform your existing structure.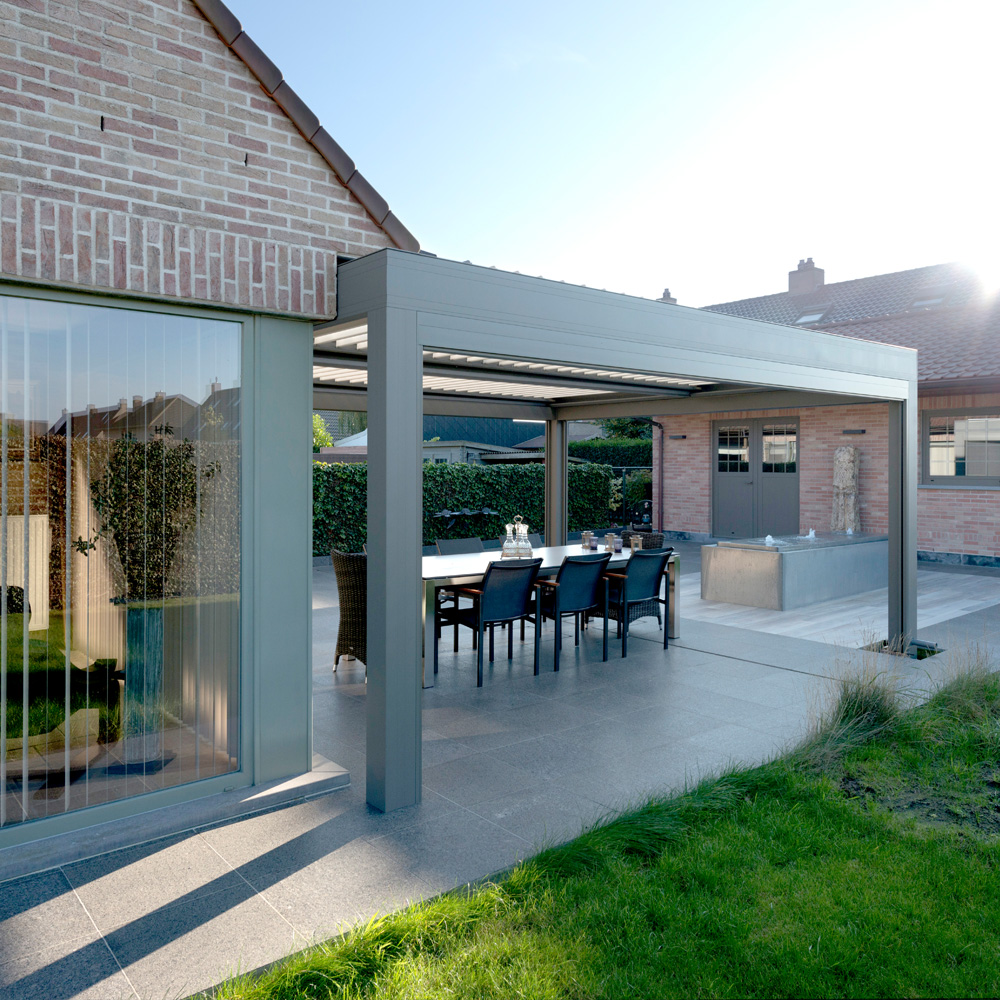 There's also lots of inspiration to be found on our Facebook and Instagram pages.
For low maintenance garden ideas and tips, our post on creating an outdoor space for all seasons may serve as a good source of inspiration. And check out the website of All Seasons Bespoke Landscape Gardens who we teamed up with for that post. Their previous work is sure to get the creative juices flowing.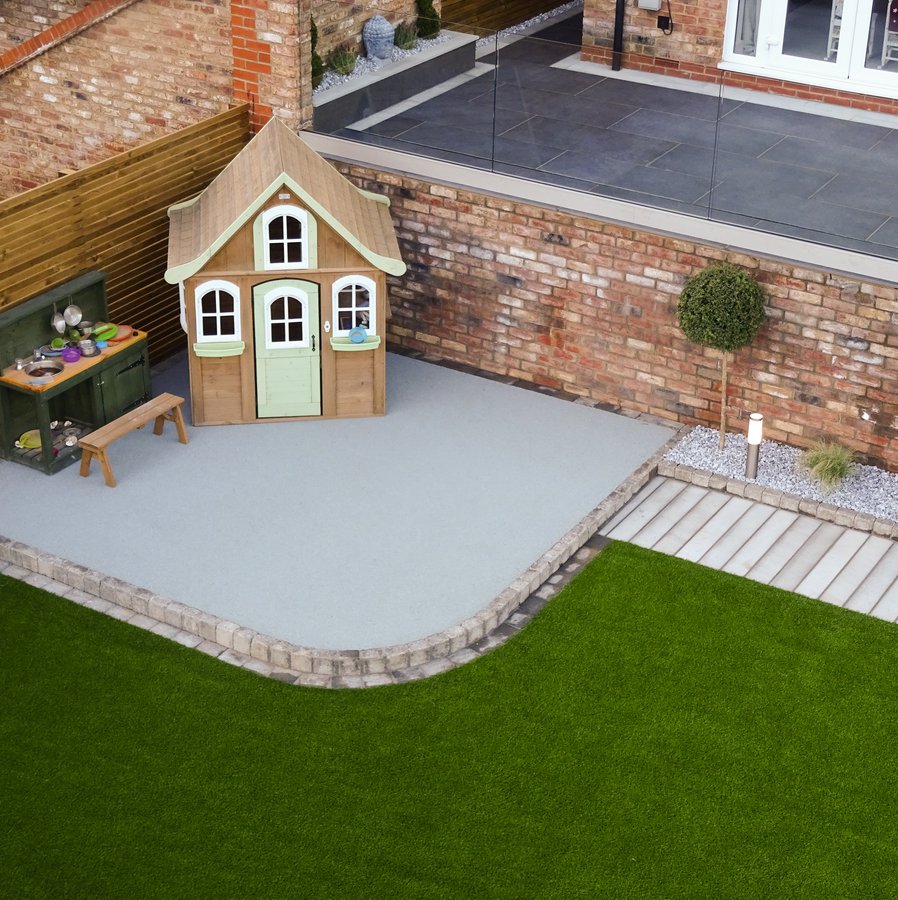 Beyond our website, gardening and lifestyle magazines, catalogues and newspaper supplements are packed with great images and advice. 
You should also visit as many different outdoor places as possible (Government COVID-19 guidance permitting), such as stately homes, parks, museum gardens, and even family and friends' gardens. If you see anything you like, take a photo. It might come in useful later on. 
Finally, searching for gardens in Google and on social media will provide endless sources of inspiration. 
Collect all of your images into a file or mood board you can use when planning your space.
Step 3: Making plans
If possible, it's a good idea to get help from a professional landscaper to assist in the planning stage. Their expertise is beneficial for ensuring pipes and cables are safe and accessible after your garden transformation, as well as understanding the soil and geography so that greenery can thrive. 
(For your patio, seating or dining area, our experts can help measure and advise on the best structures for your needs and suggest tailored designs) 
However, nothing is stopping you from mapping out how you want your garden to look, even if it's just a rough idea to pass on to the pros. You can do this using pencil, paper, a ruler and a tape measure.
To help, take a look at this useful guide by the Royal Horticultural Society: Creating your garden plan. 
As part of your planning, you'll also need to factor in the materials and costs. Depending on what you're going for, this may include:
Fencing and decking.

Bricks and paving.

Concrete, mortar, sand and aggregates.

Render.

Damp-proofing and landscaping fabric.

Paint and varnish.

Plants and turf.
You can find costs by researching online, asking friends or family who've previously had work completed, and contacting companies for quotes. 
As well as materials, you'll need to consider waste removal. For work we do, we'll remove any waste, so that's not something you'll need to worry about. Most other professional landscapers will do the same but do check if it's included in the service. But for any work you're doing yourself, you should factor in the cost of skip hire or a removal company.
Step 4: Check planning regulations and inform neighbours
Before you start any work, check that your new space meets local planning regulations. You can do this by contacting your local council's planning department. Do this even if you aren't planning any major overhaul just to be on the safe side.  
At this stage, it's also worth chatting with your neighbours about the plans. Getting them onside early will help prevent any complaints down the line. Keep them up-to-date with what's happening at each stage of your project too. This will prepare them for any noise or disruption. 
If you're planning to erect a wall or fence on a shared dividing line, you must get your neighbour's permission in writing before starting work.
Step 5: Break it down
If you're planning a complete makeover, you may want to think about breaking down the project into stages to make the cost, work and disruption more manageable. 
For example, installing a patio area and veranda or laying artificial turf will make your space usable so that you can get outdoors. From there, you can work on creating green areas over time.  
*****
Planning out your garden now will mean you're able to hit the ground running come Spring and create a space that can be enjoyed throughout the summer and winter months. 
To learn more about our outdoor living products and get answers to any questions you have about installing a Pergola, Veranda or Conservatory upgrade in your garden, get in touch with our team at info@erwltd.co.uk or on 01642 456167.
You can also request a free outdoor living brochure here.