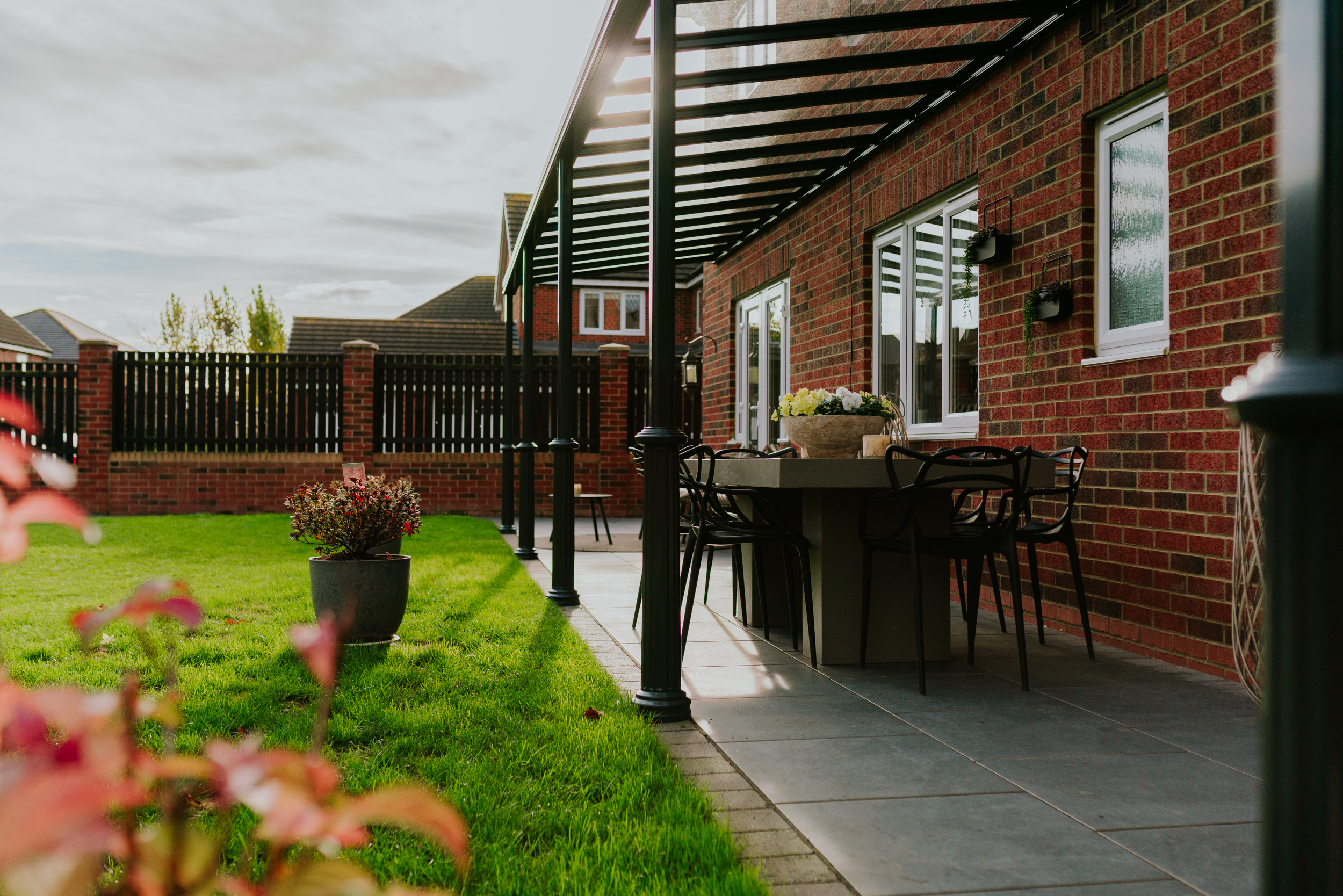 This article was published on May 31, 2022
Verandas are an elegant, quick and easy way to expand your living space and maximise the use of your garden. With numerous options available on the market, choosing which style is best for you, and your budget, can be a minefield. Whilst not the cheapest option, glass has many advantages over other materials and is the reason it's our primary choice for veranda roofs. 
Longevity 
Toughened glass, like we use for our verandas, are incredibly durable and will last a number of years, even with the harshness of the British weather. Being a quality material, glass doesn't discolour or degrade over time, meaning (with the correct maintenance) your veranda will look as good as the day it was installed. 
Whilst plastic roofs can last for several years, they can sometimes discolour over time, meaning they don't look as good as they once did. Polycarbonate roofs don't tend to discolour, so would be the better option if you were set on choosing plastic.
Maintenance 
Glass is an easy material to clean, especially if you opt for self-cleaning glass. For a light freshen up, simply rinse off with a hose pipe. For a deeper clean, simply use a clean sponge and warm soapy water, then rinse off with a hose. 
Polycarbonate and plastic roofs do not have the same scratch-resistance as glass, so extra care needs to be taken when cleaning to ensure no damage is caused. Tough stains need to be removed with a specialist plastic cleaning product to ensure no damage is caused. 
Acoustics 
One of the main benefits of glass is that it has good acoustic properties, meaning that when it rains, the water hitting the glass is relatively quiet. Other materials, such as polycarbonate, resonate the sound of rain and hail. This means it can get quite loud, not ideal, especially when trying to entertain guests or sleep! 
Aesthetics 
Glass is, simply put, a beautiful material. With its polished finish, it's a sure way to enhance the look of your veranda and transform your garden into a luxury space to enjoy. Being clear, glass is also the perfect material if you enjoy stargazing or bird watching. 
Polycarbonate and plastic roofs are a cheaper option, but often look it too. Cheaper plastics can detract from your garden's beauty and result in a poor quality finish, something which most people wish to avoid. 
We hope you found this article useful. If you're looking to enhance your garden, and would like some advice, please get in touch by either emailing sales@erwltd.co.uk or calling 01642 456167, and a member of our team will be happy to help.