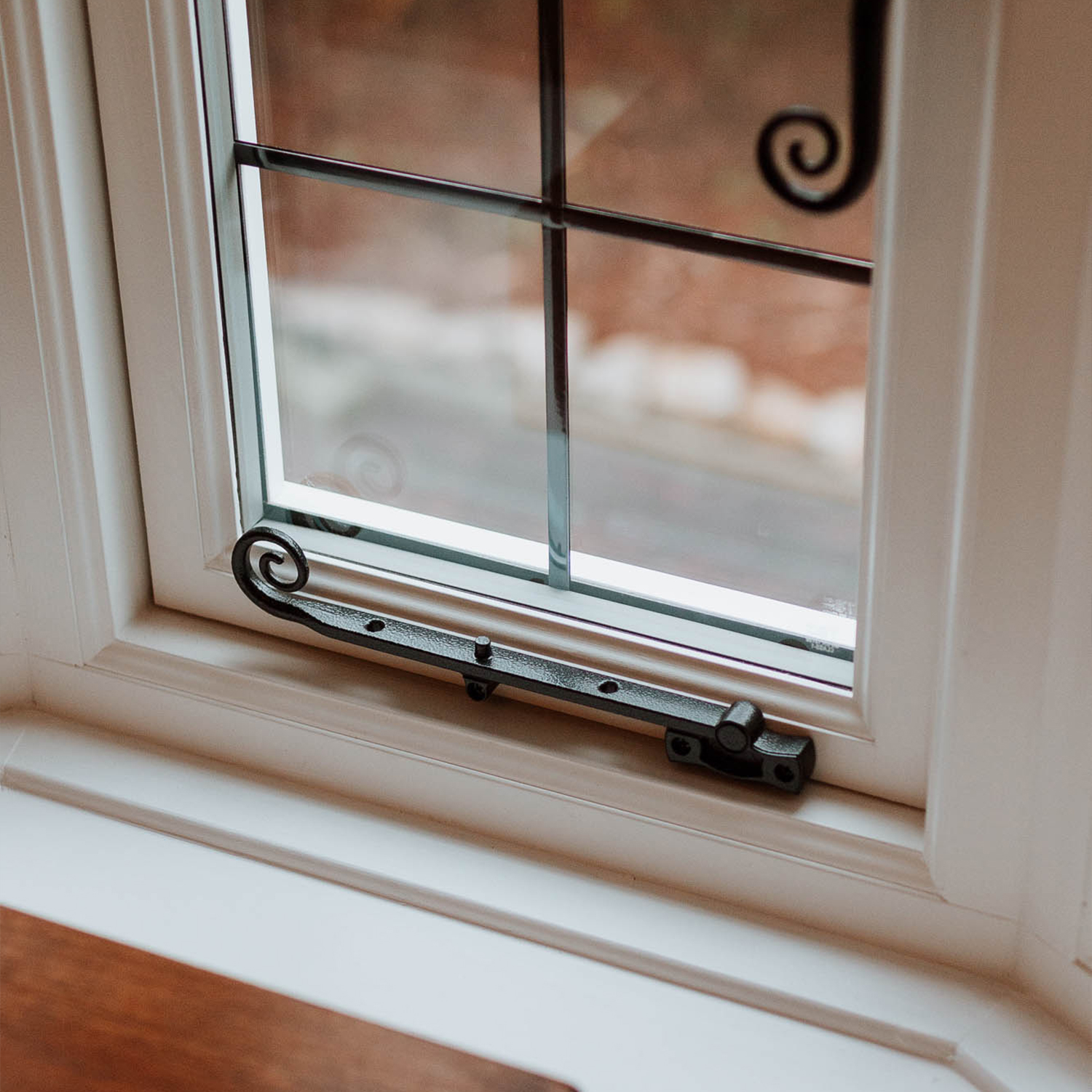 This article was published on June 27, 2022
It's a question we often get asked and can actually be a complex answer. If you look after your timber windows, they can last for up to, and sometimes more than, 60 years (which is nearly double the lifespan of  uPVC windows). However, if not properly cared for, this lifespan will be reduced. This article looks at how to best care for your timber windows to maximise their efficiency.
Annual Inspection
It's really important to check over your windows at least once a year. Now is the perfect time to carry out inspections as any remedial work can be completed before the colder weather sets in. Nobody wants to be in a cold home in the winter, especially with the rising energy costs.
Before inspection, you'll need to clean your windows and frames. Simply wipe down with warm soapy water and a soft cloth. We wouldn't recommend using a hosepipe as this can completely saturate the timber. Once cleaned, check the frame: are there any signs of mildew, rot or general damage (such as dents or flaked paint)? If so, this will need to be addressed in order to maintain your window's efficiency. 
Next, check the glazing. If the window is double glazed, check that there is no condensation or water between the glass; if there is, this suggests that the seal has degraded. If single glazed, check the area around your windows; is there any dampness, peeling wallpaper or discoloured paintwork? If so, this is an indicator that there is an issue. 
Finally, check the hinges/ mechanisms. If you have a sash window, check that the window doesn't drop when you try to open it. If dropping occurs, this means there could be a problem with the sash weights, sash cords or the spirals. With regards to casement windows, check that the hinges move freely, if not, try some lubricating oil (such as WD40) to see if this resolves the issue. 
It's important to note that windows which are exposed to the elements are more likely to require more maintenance and remedial work than windows which are sheltered. 
Maintenance
We recommend cleaning your windows regularly to prevent the build up of dust, insects and other contaminants that encourage the growth of algae and fungi.
The benefit of timber windows over uPVC is that maintenance is relatively straightforward. Repairs on uPVC windows tend to be costly and time consuming, if possible at all. Many faults/damage on uPVC windows require a full replacement, whereas timber windows can be repaired fairly easily. 
Maintenance work should be completed as soon as possible. Waiting (especially over the wetter months) can exacerbate the problem, meaning that remedial work will be more time consuming, and ultimately, may be more expensive.
Replacement/Restoration
Like with any product, timber windows don't last forever. Whilst replacement windows may sometimes be the easiest choice, this isn't always a possibility, especially if you live in a listed property. In this case, the windows would most likely be renovated (unless they were in a total state of disrepair). Remember, any work completed on a listed building must have planning permission
We recommend booking in restoration work as soon as you can in order to avoid additional works needing to be undertaken. Here at ERW, we have a wealth of experience restoring sash windows- more information can be found here 
Summary
Timber is such a beautiful material to work with, it's why we've been supporting our customers for over 40 years with a range of home improvement projects. 
If you're looking for more information about our windows, you can download our brochure here or call 01642 456167, and a member of our team will be happy to help!