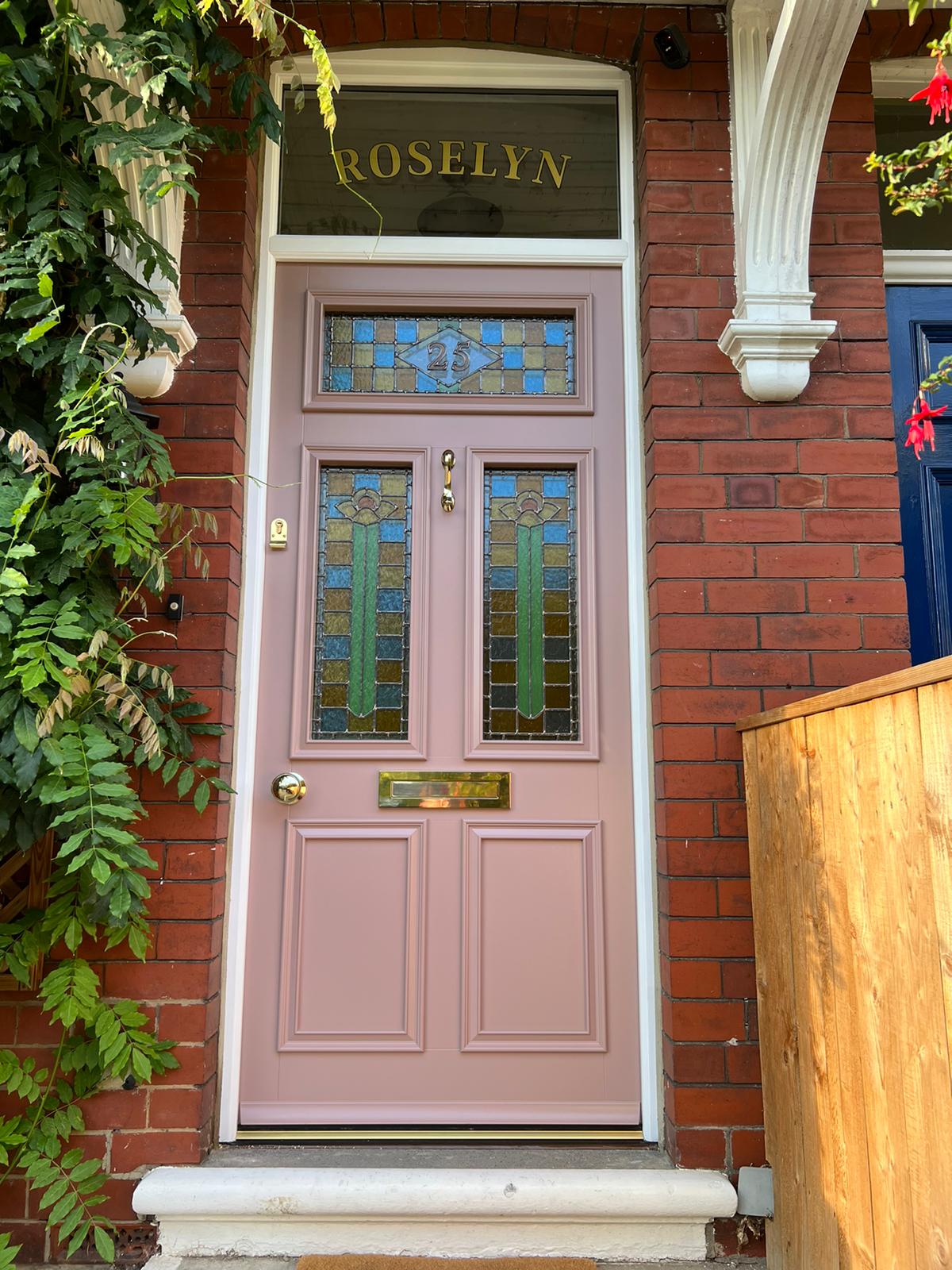 This article was published on October 9, 2022
If you live in a conservation area or a listed property it can be a difficult and lengthy process to get new windows and doors installed. When applying for permission you need to build a strong and justifiable case so it is more likely to be approved.
What is a conservation area?
A conservation area is an area of land that is a historic place of interest and is protected by the local authority. There are extra planning considerations in place to protect the historical elements that make the place special. Your local authority can tell you if there are any special considerations in place and explain what permissions are needed.
Changing doors:
Historic doors should be kept wherever possible along with their "furniture" this includes letterbox, knocker and door knob. When deciding between uPVC and timber you may be leaning more towards uPVC as it is the cheaper option however timber has so many more benefits to it such as aesthetics as you have much more freedom with design rather than with uPVC, warranties as timber lasts 30 years and uPVC lasts 10 years so in the long term you'll be spending more on uPVC than timber. Our designers can incorporate the furniture into the design of your custom door to help maintain its historic appearance to make sure it lasts as long as possible for you.
Window renovation:
Historic windows should be retained wherever possible. Renovating your windows is often the most cost effective option as restoring your windows not only increases your home's aesthetic value but also increases its energy efficiency. Our team offers both specialist experience and level of craftsmanship to reinvigorate your windows.
Window replacement:
If your windows are beyond repair then replacement is the only option. When replacing a window you have to be sure it matches with the rest of the windows and the property's age. Our team can design new bespoke windows suited for your property while carefully ensuring period features and patterns are preserved as well as advising on planning.
Secondary glazing:
If you can't renovate or replace your windows perhaps you should consider secondary glazing as this doesn't affect the external look of the property and it can be installed discreetly to the inside of the frames. Secondary glazing provides an extra layer of insulation that keeps your home warm in the winter months. Our bespoke secondary glazing can reduce heat loss up to 65% as well as reducing noise levels up to 80%. We are happy to help with any enquiries about secondary glazing and the variety of styles we have available to install in your home.
If you'd like to speak to a member of our team about your property and what the next step should be for replacing your windows and doors, contact us on 01642 456167 or info@erwltd.co.uk